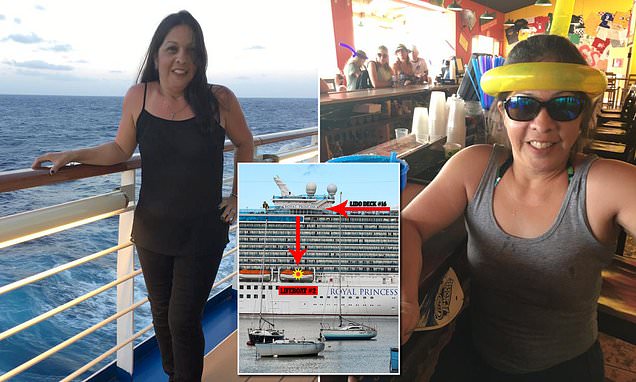 Almarosa Tenorio an avid traveler is identified as the 52 year old woman plunging to her death on the Royal Princess following argument with muscular man.
An American tourist who plunged from the top of a Caribbean cruise ship last week has been identified as 52-year-old woman, Almarosa Tenorio.
Tenorio, who was traveling from Florida to Aruba on the Royal Princess, died on Tuesday after allegedly being choked, pushed off the 16th deck and severing her leg during an altercation with a 'muscular' man. She landed on a lifeboat nine floors below.
Her brother, Tony Rodriguez, identified his sister as the victim on Sunday ABC Action News reported.
Tenorio, who worked as a teacher in Spanish Fort, Alabama, was described as a 'loving daughter, sister, mom and grandmother with a good heart.'
'Her passion was teaching and working with children. She had a vivacious personality with a smile that would light up a room. We are sad that she was taken from us at such a young age. She will be missed by all that knew her,' Rodriguez said in a statement.  
Tenorio an avid traveler and cruiser- was vacationing, reportedly with her husband, and lived with her son, who is a student at the University of Alabama.
Relatives said Tenorio's death was being investigated at every angle- with authorities not disclosing whether the case was being considered a homicide.
The FBI and Aruban authorities are currently investigating Tenorio's death, which has been ruled 'unnatural.' 
Victim identified as FBI is investigates what may have caused her to to die when she fell off a cruise ship. @VictorOquendo has more on her mysterious death. https://t.co/0wZJnpowI9 pic.twitter.com/imJviZdiY0

— Good Morning America (@GMA) November 19, 2018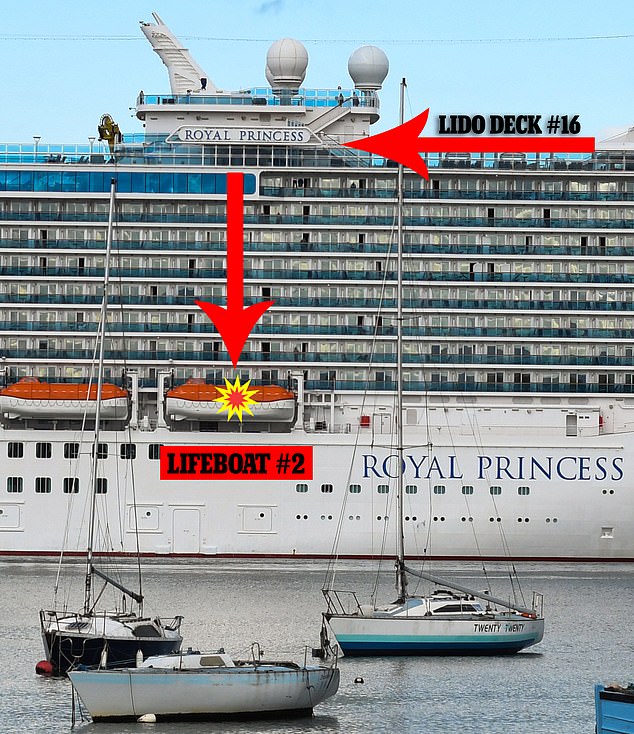 A man believed to be Tenorio's husband was removed from the ship and questioned by authorities, but is not considered a suspect, despite witness accounts that the pair were seen having a volatile altercation, according to Aruba newspaper Diario.
Passengers said the woman's leg was torn off in the fall, leading to shattered glass everywhere. 
The Royal Princess had embarked on an eight-day cruise around the Caribbean on November 9 and returned to Fort Lauderdale, Florida, on Saturday.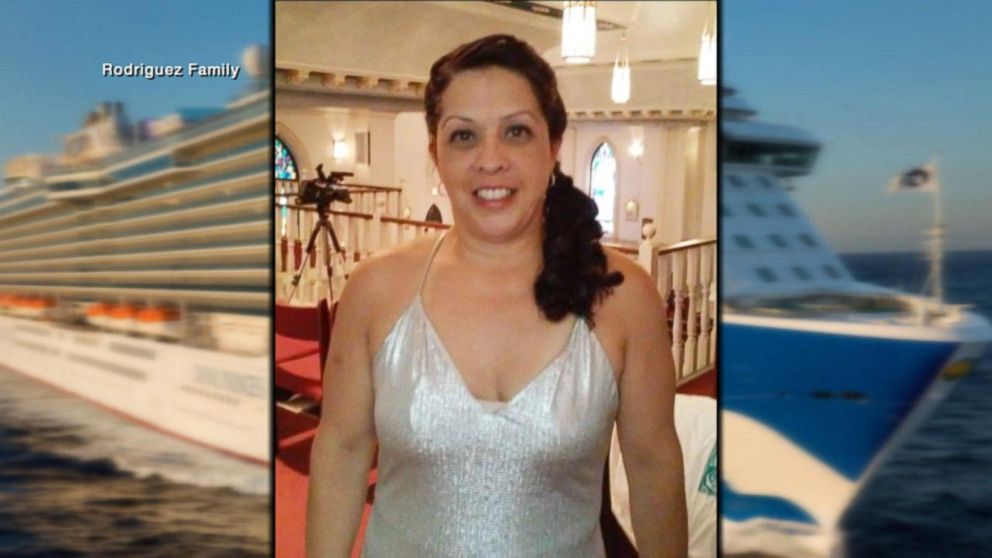 For the first time, we are hearing from passengers who were on the cruise ship where an American woman mysteriously died.

The 52-year-old woman died Tuesday morning, after reportedly plunging from the upper deck of a Royal Princess cruise ship. pic.twitter.com/cWUxQbYWQ2

— CBS This Morning (@CBSThisMorning) November 16, 2018
Passenger Logan Tignor described the incident, telling via CBS News, 'It's surreal and I'm kind of traumatized for it. I never would expect that it would happen on vacation.' 
Local investigators have performed an autopsy to establish how the woman died. The FBI is also carrying out its own investigation.
The name of the victim and the man taken off the boat have not been released. No arrests have been made yet.
Reports told of the victim plummeting from the deck at 4am, Tuesday morning, landing on deck 7 on Lifeboat 2.'
Princess Royal departed Aruba at 10pm on Wednesday night, heading towards Kralendijk, Bonaire.
The cruise ship has a guest capacity of 3,600 at double occupancy.