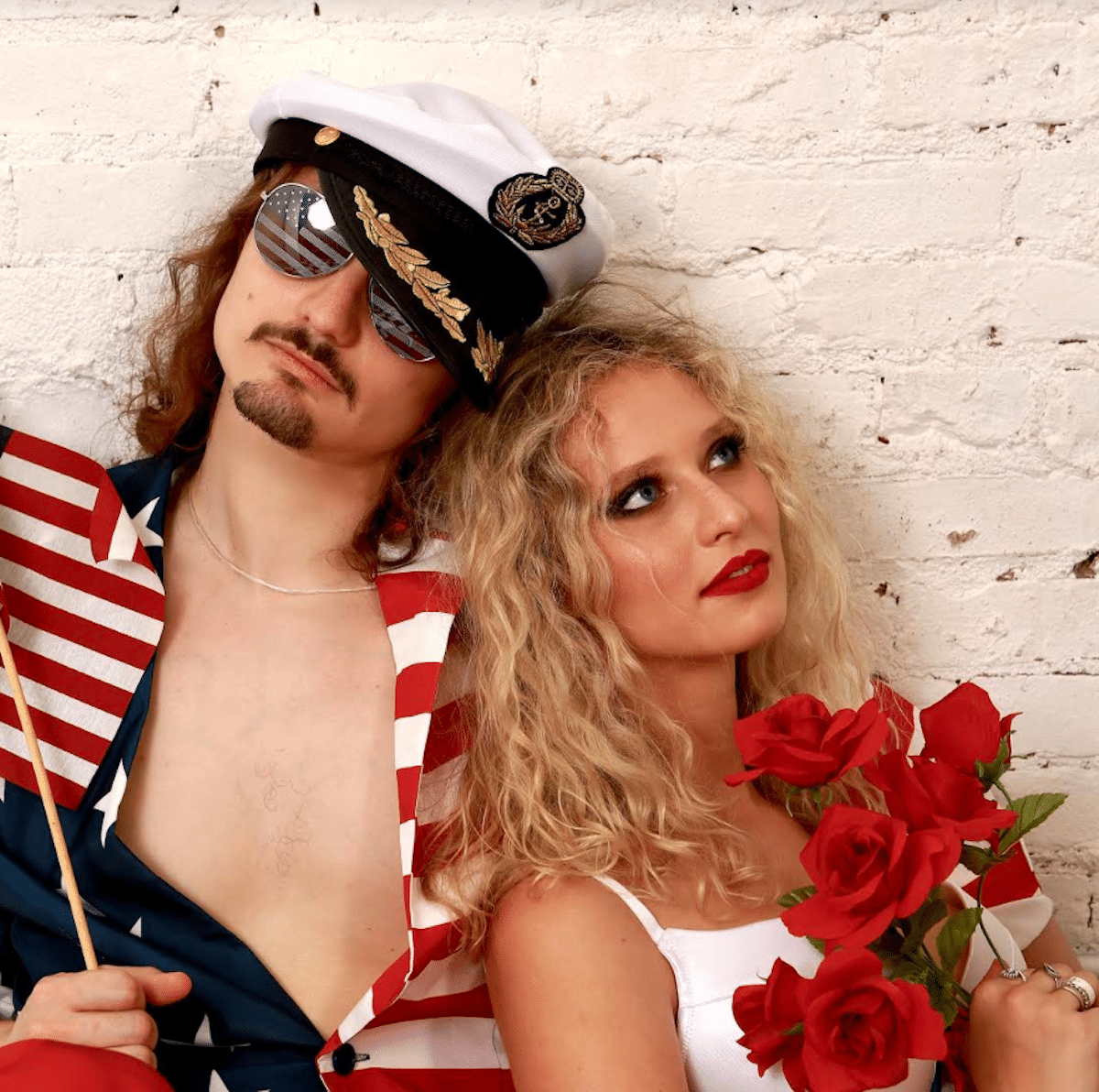 Trash Heap Records America single debut starring All Day Willis & Eva Bublick as an ingenue music producer and his recording artist muse seek to take America by storm.
All Day Willis aka William MacKenna has been rehearsing all day long with his cohort and protege, bombastic singer, Eva Bublick as the two twenty somethings look to shake up the NYC music industry scene. 
I first come across the pair in a production studio off NYC's Time Square in May and it would be over the course over the next several months where I would continue interviewing and discussing with the duo their musical creations who are partaking as joint founding members in their production ensemble, 'Trash Heap Records'.
The following discussions follows the duo having in September released their exuberant upbeat and sultry song of hope and healing, simply and aptly titled, 'America'. (listen to it below).
The debut collective song is an upbeat rock cover of the song 'In America', written by Joey Eppard– who the pair chanced upon later that summer at Woodstock when they went to a local performance. It was there- that MacKenna and Bublick were struck by the song's quixotic lyrics and play on daring and hope and decided to make the single the first official production of their newly formed label, Trash Heap Records. 
With the onset of summer about to drench New Yorkers, All Day Willis as he prefers to be known- postures and earnestly reflects when asked what he hopes to bring to the music industry and how he manages to suffuse his own melodic idiosyncrasy. 
All Day Willis: "Trash Heap Records', was born from his belief that music serves primarily as a form of healing. I'm looking to create a place for young, independent artists to explore ideas, push boundaries, and create truly unique music.'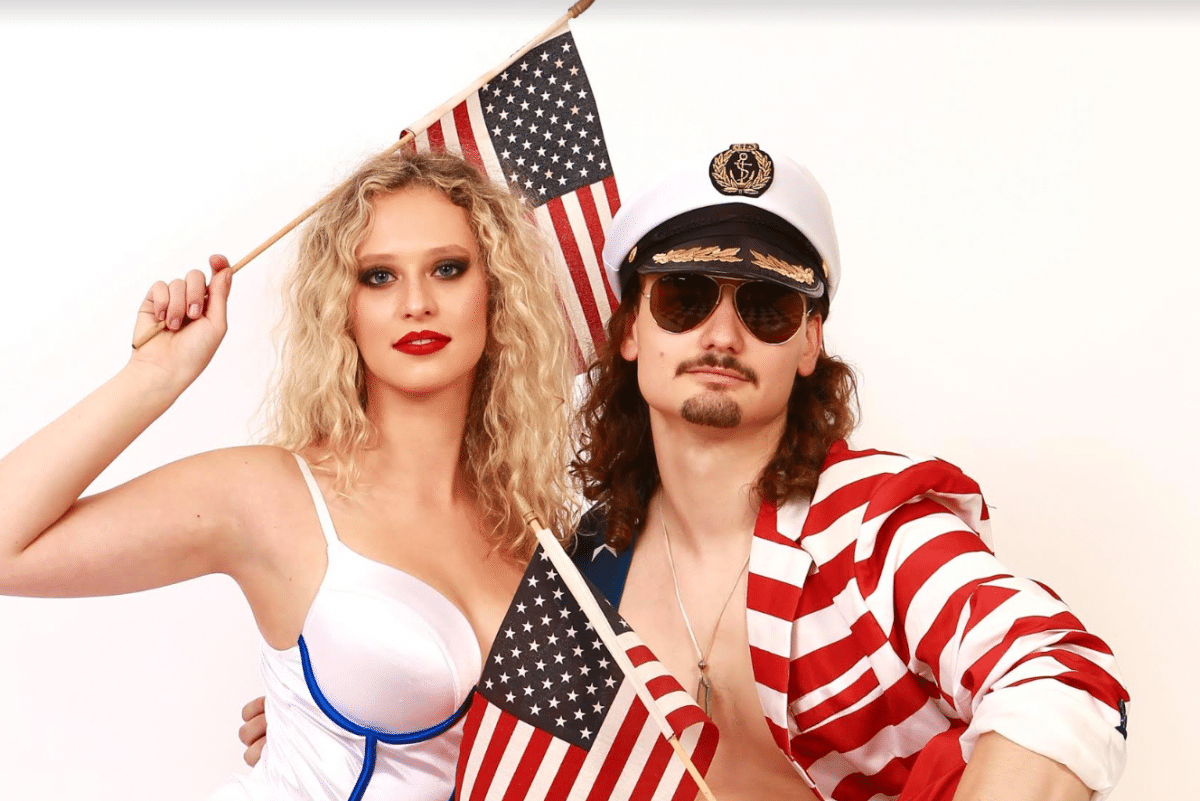 All Day Willis: '

no matter the instrument, musical ability was simply natural to me'.
Born in the North Shore area of Massachusetts, Willis explains his musical interest began the day he started playing his grandfather's piano at age six. His ability to conjure the melody of 'Jingle Bells,' from memory ignited an innate ability that would grow exponentially in the coming years motions the emphatic brooding musical artist who strikes this author as the young version of Johnny Depp with his chiseled features and brooding demeanor. 
From there Willis worked hard to enhance his skills from an early age, starting drum lessons at age eleven and expanding his horizons into guitar after a scene in the movie 'School Of Rock' spawned a bout of inspiration at age 13.
It soon became apparent to Willis that, 'no matter the instrument, musical ability was simply natural to me'.
Willis explains having spent most of his teenage years working hard at perfecting his craft, developing a proficiency in bass guitar to add to his repertoire of instruments. Through private lessons and summers spent at the National Guitar Workshop, Willis tells of being fortunate to learn from industry veterans Jeff Peretz, Dave Martone, Matt Smith and James Hogan.
The aspiring music producer gained further experience with live performance in high school, deriving heavy inspiration from classic rocks acts like Pink Floyd, Led Zeppelin, The Beatles, The Doors and Jimi Hendrix.
As Willis continued to grow and master his craft throughout his early 20's, he began to turn his attention more towards mixing and production.
When asked about the idea behind Trash Heap, Willis answered readily, 'I wanted to represent the last bastion of creative freedom in Manhattan. Music is about the artists expressing their ideas and experiences as individuals. It provides a form of communication and connection with the listener that resonates so much stronger than words alone'.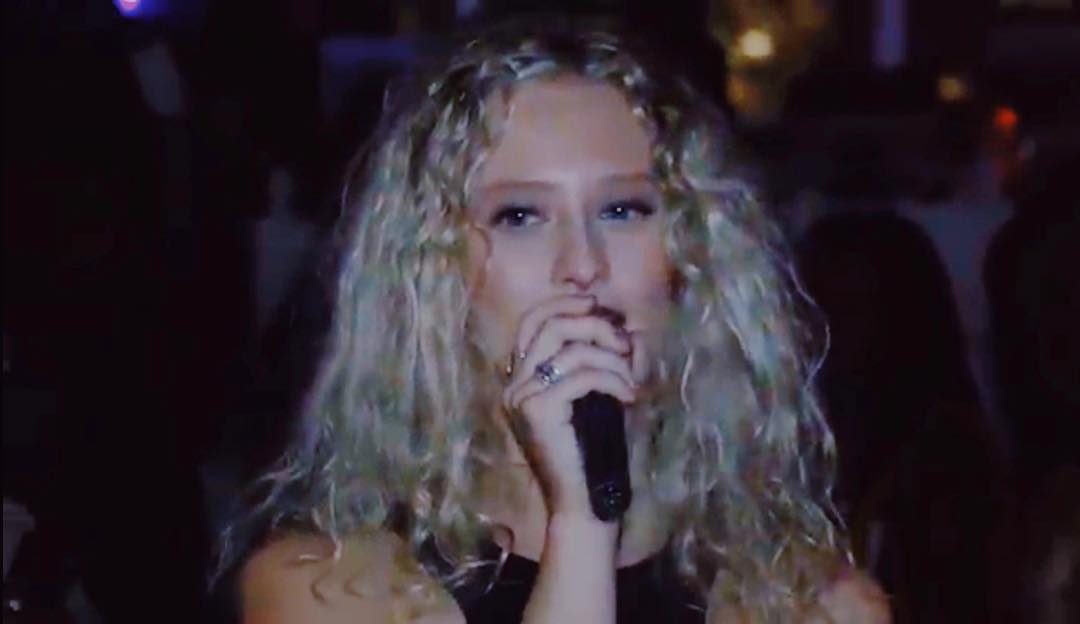 A star comes to NYC: 
Things took a big leap for Willis in 2017, when he was given a vintage Tascam M-16 24– track analog mixer from a local musician who was curious to see his old studio equipment put to good use as Willis explained it. Acquiring that mixer would prove to be a turning point according to Willis as he built on his knowledge of mixing and production- but perhaps the pivoting moment was during a recent visit to NYC where Willis was  fortunate to forge 'chance connections' that gave him a chance to work at Premier Studios, where he soon found himself fully embarking on his, 'calling as a musician/producer'. 
The producer/mixer pauses for a moment, looks out past a window onto the bustling Times Square collage of humanity and desire below us and seemingly soaks in the moment.
All Day Willis: 'Man, Times Square- this is where it's at. Does it get any more real and live?'
As Willis continued to hone in the craft of composition, production and mixing, he was soon afforded the opportunity to run the studio himself. 
Asked what he hopes to see for his newly formed label, Willis reiterates his belief that music serves primarily as a form of healing. Willis underscores having, 'worked hard to create a place for young, independent artists to explore ideas, push boundaries, and create truly unique music.'
Eva Bublick: 'We need a miracle in America. Why not be that miracle yourself?'
Sitting attentively next to Willis is Eva Bublick who moments earlier had invigorated this author as I'd listened on as she sung her earthy rendition in the recording booth.  
Eva Bublick: 'We're here everyday at the studio, honing in on the craft, experimenting and really thinking about what we want to share.'
Asked about her inspiration of the duo's new release, America, Bublick responded, 'We're going through a very interesting and divisive time in America and I think if anything we need to come together, a call to action – we need a kind of miracle. And why not be be part of the progress of bringing people together?' 
Adding, 'Instead of concentrating on our differences, let's reflect on what brings us together and what identifies us as Americans.'
Born and raised in Indianapolis, Indiana, Eva tells of exhibiting an uncanny proficiency in the fine arts at a young age. Starting out as a dancer, she explains beginning lessons at the age of three,  studying a wide array of styles, including ballet, tap, jazz, and hip hop.
In her school aged years, she furthered her performance skills and experience through school and community theatre productions. The exposure awarded Eva opportunities to travel and perform around the world, including a performance in 2014 with a nationally ranked singing group, at the 50th anniversary celebration of the 'It's A Small World After All' attraction, at the Disneyland destination in Paris.
A notable accomplishment in her early performance career was her admittance to the elite Vineyard Arts Project, a summer intensive program hosted at Martha's Vineyard, in Massachusetts. Only 28 students are admitted each year. For two full summers, Eva studied with renowned industry professionals in the essential aspects of dancing, acting, and singing.
The very year Bublick finished her study at Martha's Vineyard, she landed a role in the feature film, 'Hell Night: Demonic Legacy'. She was then called back to reprise her role in the sequel, 'Hell Night: The Summoning'.
After moving to New York City in 2015 to continue studying acting, Eva tells of also beginning to make connections in the music industry, (yes the adage, 'it's who you know,' will always carry weight…)  through both her previous experience and her now well-developed vocal talent.
It was through these connections that she met Mackenna in early 2018.
(Video above: Eva Bublick performing Trash Heap Records' America during 2018 September/ NYC Fashion Week revelries)
Asked what brought the producer and brooding singer together, Eva responded,  'Music transcends race, culture, and language, among many other barriers. It is a beautiful and universal means of connection like no other, and I want to contribute to that and that is what I see with Will.'
Quickly recognizing Eva's potential, Willis signed her as one of founding artists to help launch the independent label, and since then the pair tell of having worked tirelessly to produce the epic tracks currently in the works. Willis chose her vocals to be the main feature of his first official release, 'America', for her smooth and sultry vocal tone, that added a unique dynamic to the rock song originally written by Joey Eppard, lead guitarist and writer of the band, '3'.
Eppard according to the duo, came to Manhattan to help the pair direct and produce the track, after meeting them both at a recent performance of his at 'The Lodge' music venue, in Woodstock. The track was a hit within their circle of industry professionals, even gaining the attention of other music artists like American rapper Dexter, who collaborated with Eva to create a remix of the song.
As MacKenna and Bublick set to grow the new found American Trash Heap label and soak in their respective collage of influences and sensibilities, the pair explain of being fortunate to pique the interest of renowned industry agent Jonny Podell, who now works closely with Willis as a consultant for his label.
Following the nascent release of their first single, 'America', in September of 2018, the pair are now planning several more releases before the end of the year as the author wonders, are these two wondrous souls the next best act to grab America? Or at the very least bring her together again? 
Below is an upcoming event where Eva will be jumping out of an airplane and performing her hit song- scheduled for October 14 in consideration of a fundraiser for Misaskim.