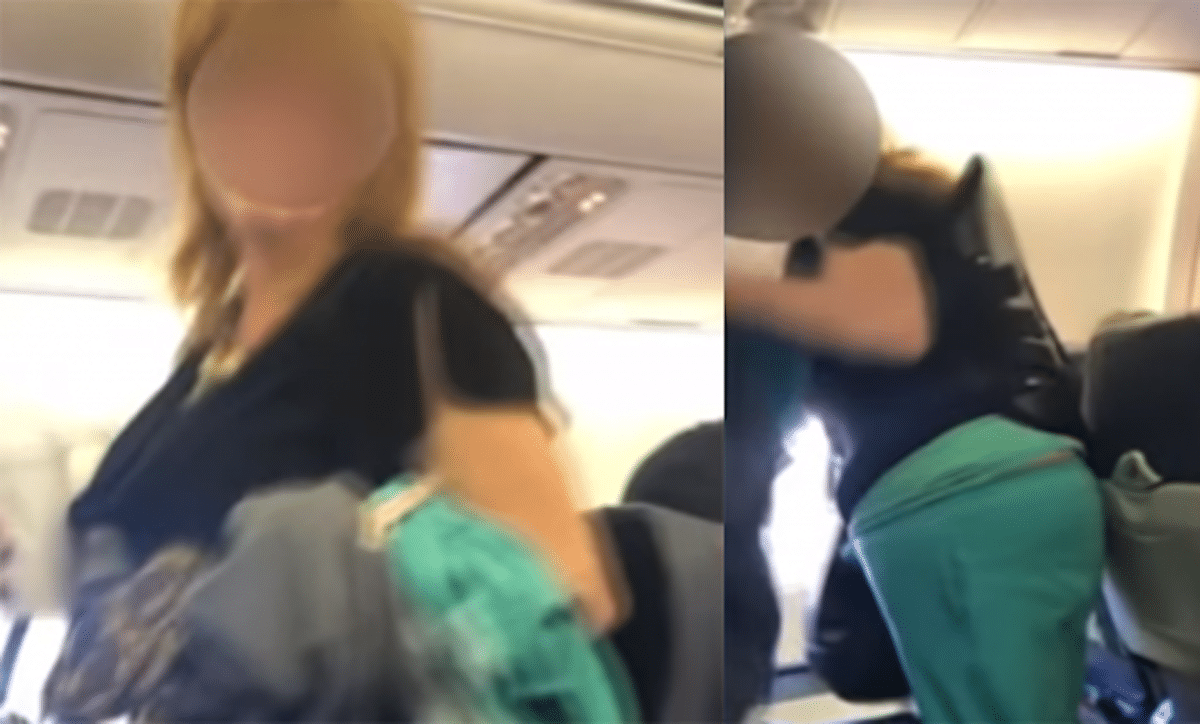 Southwest Airlines racist passenger removed from flight after going on racist tirade upon being asked to

 put her tray table up for takeoff.
A passenger was thrown off a Southwest Airlines flight over the weekend after going on a racist tirade against flight attendants.
The incident happened during a Southwest flight from traveling from Chicago to Houston, Saturday morning, causing the plane to be delayed by an hour when the passenger was escorted off the flight.
According to witnesses, a female passenger became upset after a flight attendant asked her to put her tray table up for takeoff.
In a video recorded by another passenger, the woman yells the N-word at the flight attendant. The woman continues to use the slur after she is removed from the plane, while passengers cheered her removal. 
The airline said the woman was met at the gate by local law enforcement.
Southwest Airlines racist passenger removed: Another flying etiquette low.
Southwest Airlines released the following statement confirming the incident:
'On Flight #5593 with scheduled service from Chicago Midway to Houston Hobby on Saturday morning, our reports indicate that a Customer refused to comply with our Flight Crew's instructions after boarding and before the flight departed Chicago. The customer became unruly and verbally abusive toward our flight attendants, and the decision was made to return to the gate to deplane the Customer, where she was met by local law enforcement officers. Our employees handled the situation professionally with grace and class, and we do not condone or tolerate such profane and unruly behavior on board our aircraft. Once the customer deplaned the aircraft, the flight resumed to Houston Hobby, arriving about an hour later than originally scheduled.'
The un-named woman has not been charged with anything at this time.