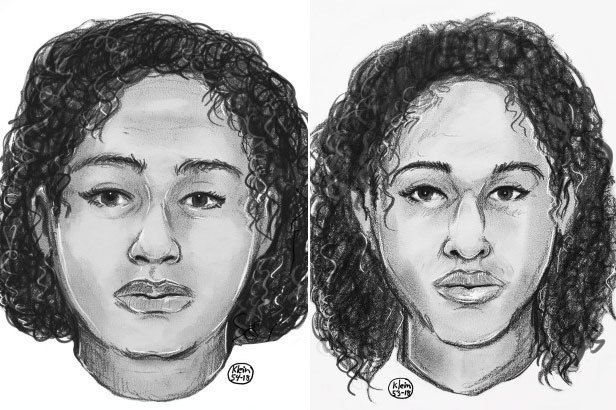 Rotana Farea and Tala Farea, missing 

Fairfax, Virginia sisters identified as deceased women found with their duct taped bound bodies washed up on NYC Hudson river.
Authorities have identified the two women whose duct taped bound bodies washed up in an Upper West Side, NYC park earlier this week as sisters reported missing from, Fairfax, Virginia.
Rotana Farea, 22, and her younger sister, 16-year-old Tala Farea, were discovered in Riverside Park near 68th street Wednesday, fully clothed in fur-trimmed jackets and black leggings and tied belly-to-belly with duct tape, cops said.
One woman was on top of the other in a macabre cross-like configuration according to police sources.
Tala was last seen August, 24, 2018, according to a posting on the National Center for Missing & Exploited Children website, which advised that she may be with her sister. 
The two appeared to have landed in the Hudson River from the George Washington Bridge with their feet taped and then traveled roughly 110 blocks south. Sources believe the bodies washed ashore with the tide and stayed when the tide went out.
The nypost cited police reports of there being no visible signs of trauma, while it was unclear how long the sisters had been dead — with police sources saying they were badly decomposed.
NYPD Chief of Detectives Dermot Shea said Thursday 'they were not in the water that long.'
A cause of death has not yet been determined.
'It's terrifying, because at the end of the day we all live in this neighborhood. I'm here all the time. That's so sad. Especially as a woman. It's not safe. It hasn't been safe for a while,' said Anya Wilson, 40, who lives across the street via the nypost.
Not immediately clear is how the sisters hailing from Virginia ended up in NYC. Whether they met foul play upon arriving in NYC and who is responsible for their death- and the hideous nature of their deaths.