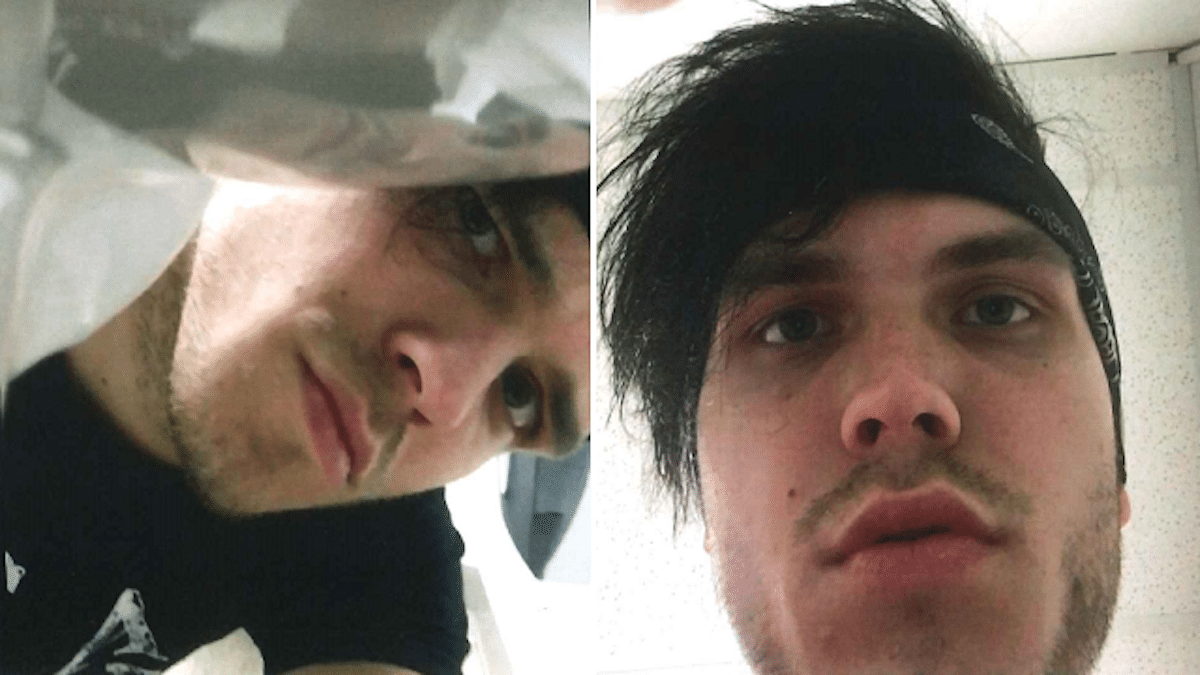 Joshua Yannuzzi West Chester University student indicted after admitting to secretly filming no less than 20 women in bathrooms. 
A Pennsylvania college student is alleged to have clandestinely recorded more than 20 women in public bathroom locations across three different states.
Filed court documents cite Joshua Yannuzzi a 24 year old West Chester University theater major, victimizing his female victims in Pennsylvania, Delaware and Maryland as well as at a campus arts center.
During motioning proceedings on Tuesday, Chester County District Attorney Tom Hogan indicated that prosecutors believed there were likely more unaccounted victims.
'This defendant was a technological predator,' Hogan said. 'Using his ties in the theater community, he specifically targeted certain young women for hidden recordings in private places, all for his own sexual gratification. The victims, the victims' friends and family and the entire theater community have been betrayed.'
Joshua Yannuzzi: 'I should have asked for help.'
Yannuzzi of Honey Brook was arrested and charged with felony wiretap violations, criminal use of a communication facility, invasion of privacy and other counts after a woman found an iPhone taped to the inside of a single-person bathroom at the university's O.E. Bull Center on Oct. 10. The phone, which was recording at the time and had been pointed toward the toilet, was later turned over to police, Hogan said.
Investigators later found surveillance recordings showing Yannuzzi entering the bathroom before the victim entered and then re-entering after she left. After a search warrant was executed on his iPhone, Yannuzzi admitted to police that he hid the device inside bathrooms to record women on more than 50 occasions over the last two years, Hogan said.
Yannuzzi also allegedly recorded unsuspecting young women — many of whom he knew from the local theater community — at several off-campus locations, including the Footlighters Theater in Pennsylvania, the Street Lamp Productions Theater in Maryland and several homes in Rehoboth Beach, Delaware.
Yannuzzi is also accused of uploading video footage of one of his victims to a website where it had been viewed more than 1,000 times, Hogan said.
'We need other victims to come forward and help us prosecute this defendant,' he said in a statement. 'Anybody who had contact with Josh Yannuzzi in theater productions or living arrangements is a potential victim.'
The student has since conceded he is troubled and needs help.
Explained Yannuzzi as he left the courtroom via fox29, 'I should have asked for help.'
While admitting he has been secretly taping women since high school.
Of note, Yannuzzi who'd been scheduled to perform in the university's production of "My Fair Lady" (do you suppose…?) in November is now banned from campus following his arrest, authorities said.
'Anybody who had contact with Josh Yannuzzi in theater productions or living arrangements is a potential victim,' reiterated District Attorney Tom Hogan.
Anyone who thinks they've been victimized by Yannuzzi should call Chester County police at (610) 344-6866.