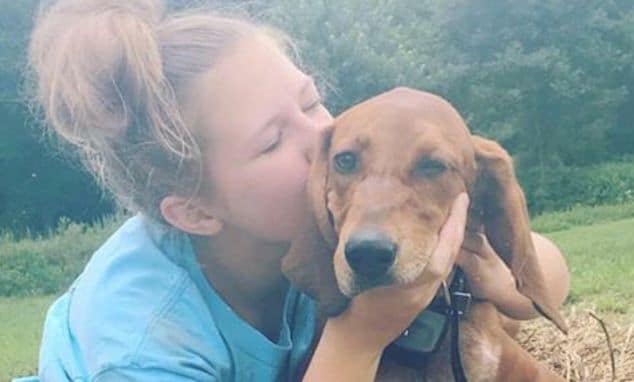 JennaRae Goodbar 12 year old Rockbridge County, Lexington, Virginia girl is killed after being hit by a car while chasing stray family dog. 
Tragedy has struck a Lexington, Virginia household after a 12 year old girl was hit by a car and died.
WDBJ7 reported JennaRae Goodbar dying as she ran after her run-away dog in Rockbridge County, Saturday afternoon.
Police say the girl was chasing the family pet dog who'd bolted when the girl was hit by a 2011 Chevrolet Malibu.
WSET reported the 12 year old girl dying at the scene.
Noted a post on Facebook urging followers to give to the fallen girl's JennaRae's GoFundme page:
'No one should have to bury their baby. I know we aren't supposed to question but damnit I can't help it. What a sweet, precious life taken too soon. I still can't wrap my head around this. Please keep my friends, the whole Goodbar family in your prayers. Absolutely heartbreaking.'
The Virginia State Police Crash Reconstruction Team was called to assist with the crash.
The crash remains under investigation.