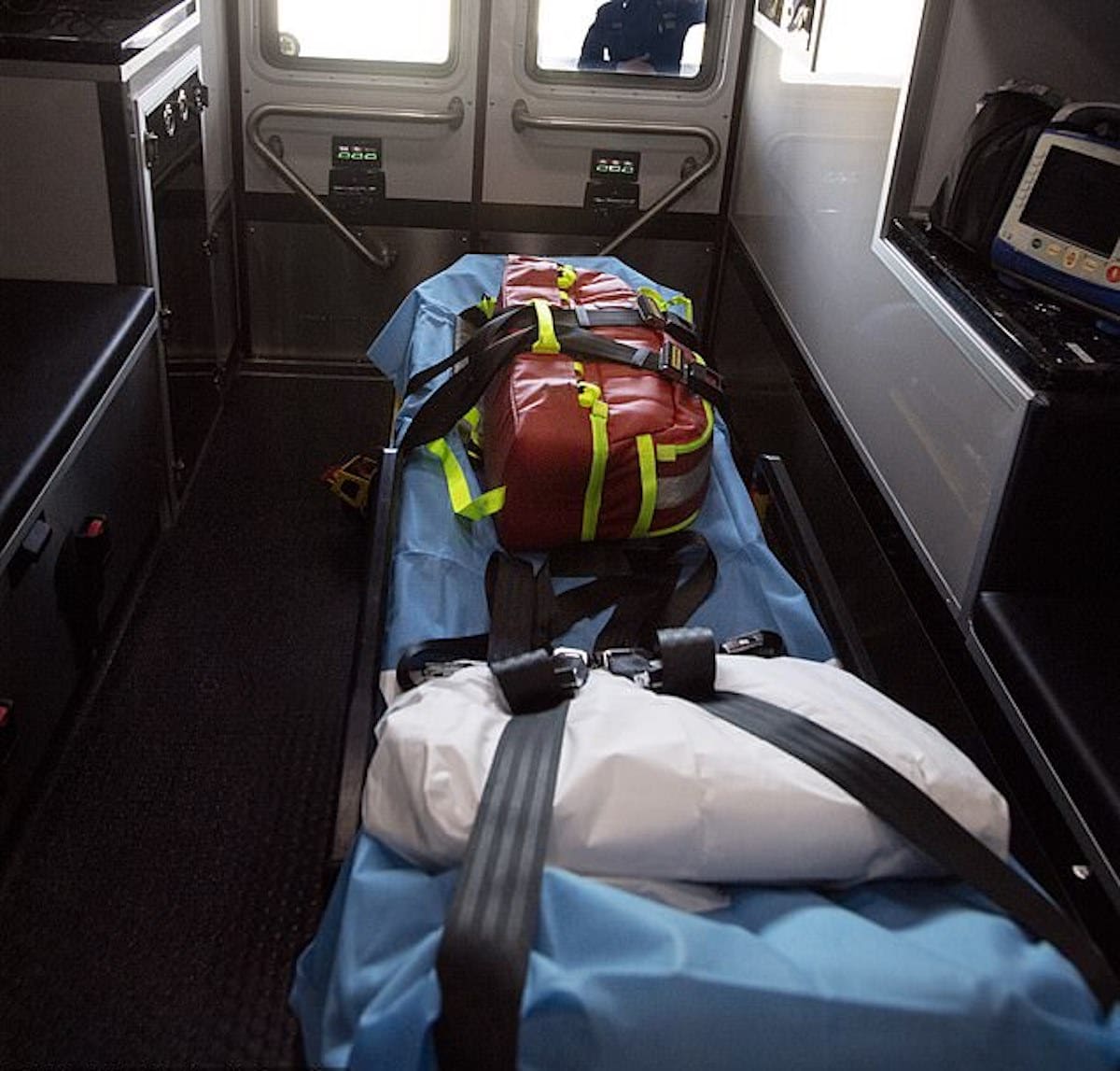 Gordon Brett Stokes, Tennessee paramedic has his license revoked for intentionally hurting patients, and then bragging about it on Facebook. Plans to file lawsuit. 
A Tennessee paramedic has had his license revoked after intentionally hurting patients and then bragging about it on social media.
Gordon Brett Stokes of Chattanooga was identified in state records in one instance in 2016 of having a less-experienced first responder drill into a patient's bone without anesthesia. 
During that episode, Stokes, 43, is alleged to have had another first respondent insert into the patient's nose a breathing tube coated in alcohol-based hand sanitizer instead of lubricant. The medical attendant is alleged to have then bragged about the abuse on Facebook.
'If you should ever find yourself drunk in my ambulance, do not become belligerent,' the paramedic wrote on Facebook during the incident. 'I have a drill and I ain't scared for a second to use it.'
The Tennessee Board of Emergency Medical Services revoked Stokes' paramedic license last month.
State records indicated Stokes posted a photo of the patient on Facebook during the bone injection. Someone then commented on Stokes' post, referring to the patient as an obvious drug user.
'It's ridiculous. This was all a little witch hunt they did off a stupid Facebook post,' Stokes told The Tennessean. 'I was trying to teach them something. I don't know if they weren't interested in learning or trying to save their own skin, but needless to say the whole thing came back and bit me in the a–.'
Stokes says has been a paramedic for 14 years and had previously worked as a paramedic in Alaska, Florida, Hawaii and Afghanistan. He says his actions have been twisted by state officials, and he intends to sue to have his license reinstated so he can become a nurse.
Reiterated Stokes of the June, 2016 episode, 'At this point, this guy was not going to die,'
Adding, 'So I thought it was a great training opportunity for these guys.'