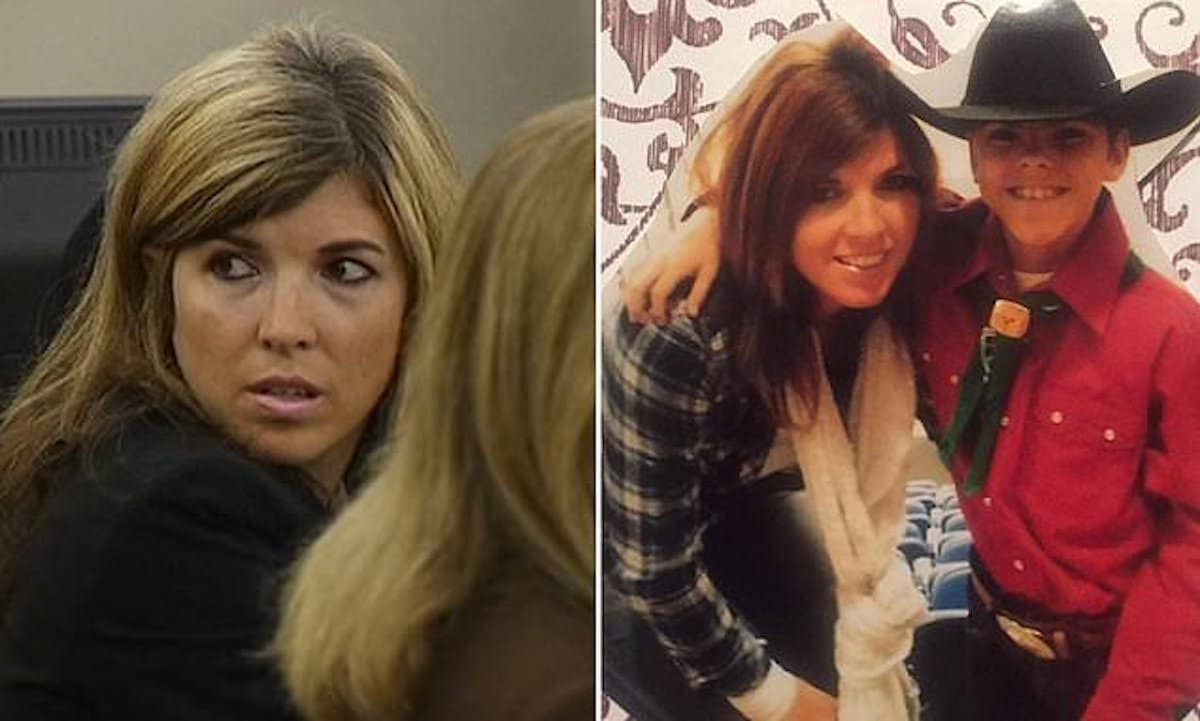 Danita Tutt found guilty of attempted murder of her son, Colby- after fabricating son's medical condition and denying him food for attention. Had already picked out gravestone.
A Texas mother of two has been found guilty of attempted murder after lying about her 13 year old son's medical condition for 'attention' and causing him bodily injury.
A jury found Danita Tutt, of Cleburne, guilty Friday for allegedly lying about her eldest son's 'terminal illness' which led doctors to performing unnecessary surgeries and prescribing unneeded pain medications to her son Colby.
The verdict which came after four days of deliberations-followed the mother being charged with three counts of injury to a child causing serious bodily injury and one count of attempted murder, but was found not guilty on the first two counts.  
Tutt during trial deliberations was accused of starving Colby, withholding water, and using him by lying about symptoms for a charity fundraiser. 
Colby underwent ileostomy and gastrotomy surgeries which eventually led to a life-threatening blood infection, police alleged.
Following the 'sad verdict,' Serena Bair who has known Tutt for eight years, insisted Tutt was innocent and that she was a loving mother.
Come Monday, more than a dozen family, friends and neighbors took to the stand to plead with the jury to give probation to the Cleburne mother following Friday's guilty conviction.
Told Bair via the Star Telegram: 'Now you have two little boys getting separated from their mother. It's so sad. She is as innocent as the day is long.'
'Danita would give her life for her children. She has since the day they were born,' Diana Thetford, Tutt's mother, told jurors.
'I've never known Danita to be anything but a loving, caring, nurturing, dedicated mother,' Danita's father, Bill Tutt said. 'It would be devastating if she were not allowed to be with her family, not only to take care of Colby's special needs but Colby went to school today and if he wasn't bullied today, he'll be bullied tomorrow. Danita is his number one advocate.'
Tutt faces five years to life in prison on the injury to a child conviction and two to 20 years in prison on the attempted murder conviction.
She is also eligible for probation on each count.
Danita Tutt two children removed by CPS following inconsistencies:
Matters came to the fore after the mother was arrested in 2016 after Child Protective Services removed Colby from her after she questioned medical advice.
Both Colby and his brother Colton, nine, were removed by CPS in May 2016 after Tutt was accused of being an 'attention-seeking type person' who enjoys 'the attention she gets for having a medically fragile child'.
Tutt had been allegedly refusing to feed and provide water for Colby and had already made funeral arrangements for him, even going as far as to buy him a casket.
Fort Worth police began investigating after being contacted by CPS, who'd taken emergency custody of Colby that same day after Tutt had removed her son from their care the night before without permission.
CPS took Colby to Cook Children's Medical Center in Fort Worth.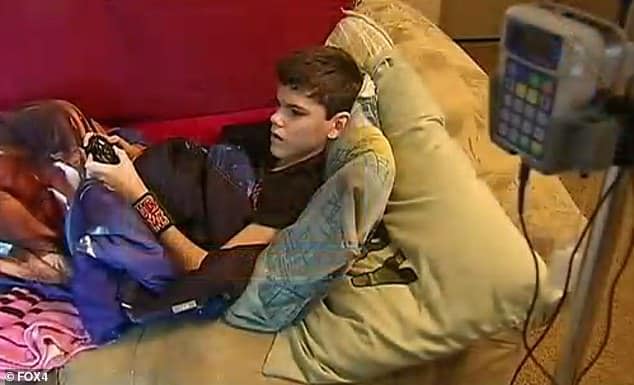 Danita Tutt buys casket and picks out gravestone for her son:
An affidavit revealed a hospice administrator discovering despite Colby's mother insisting otherwise- the boy being able to tolerate eating solid foods. 
'My evening with Colby was surprising in that Colby ate a bean and cheese burrito, a piece of cake and approximately 20 ounces of sweet tea and tolerated it all,' Connie Koehler wrote.
Despite Tutt preparing for the end of her son's life – and even buying a casket and picking out a gravestone – doctors stated that Colby wasn't actually dying.
The improvement to his condition after he was removed from his mother's care are indicative of starvation, said Dr. Bankol Osuntokun.
CPS and Tutt reached a settlement last year and agreed to dismiss the suit against Tutt to remove her parental rights.
The two boys remained in the custody of their maternal grandparents and were allowed unlimited supervised visits with Tutt.