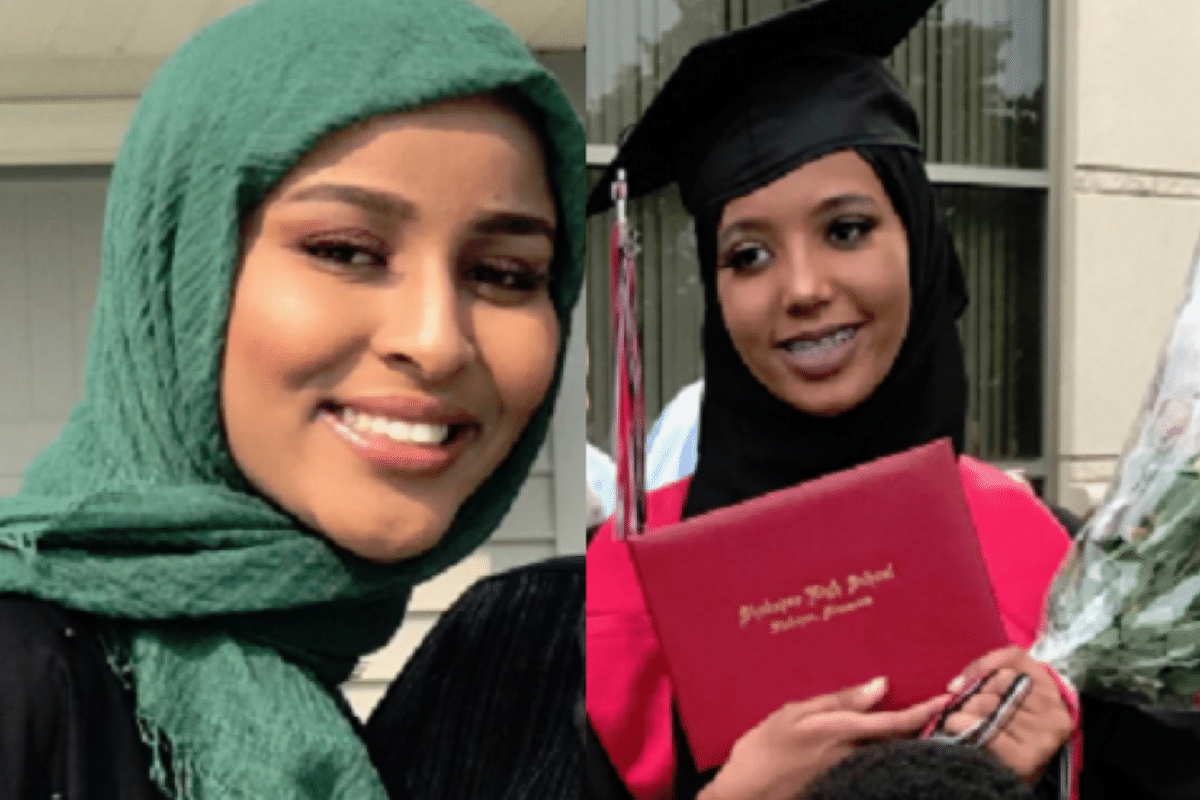 Tragedy as missing Minnesota, 

Somali-American cousins and best friends

 Bushra Abdi and Zeynab Hafsa Abdalla are found dead upon their vehicle driving into Chaska pond. 
A pair of Somali-American cousins have been found dead in a swamp in Minnesota after disappearing during their night shift breaks and calling 911 for help. 
Bushra Abdi and Zeynab Hafsa Abdalla, both 19, were found in the pond near Chaska, Sunday night, almost 24 hours after the 'best friends' were first being reported missing.
One was found in a 2006 gray Chevrolet Impala that belonged to Hafsa's family and the other was floating in the water.
Police say their deaths are the result of a car accident and that no foul play is suspected but their investigation is ongoing.   
Bushra worked at a nursing home in Chaksa and Hafsa worked for Amazon at a fulfillment center in Shakopee. 
According to the girls' relatives, Hafsa left her job at Amazon on her scheduled break not long before 3am and drove to Chaksa to pick Bushra up. 
The scene of the search Hwy 41 and Engler… pic.twitter.com/UFwZI7fu7z

— Beth McDonough (@bmcdonoughkstp) October 14, 2018
— Beth McDonough (@bmcdonoughkstp) October 14, 2018
Tarp was put up….never a good sign… pic.twitter.com/R6fsMfkxJJ

— Beth McDonough (@bmcdonoughkstp) October 15, 2018
Divers in the water after reports of a car seen…it is related to the search for the two missing 19 year olds: Hapsa Abdalla and Bushra Abdi… pic.twitter.com/aZztKay1XO

— Beth McDonough (@bmcdonoughkstp) October 14, 2018
Bushra Abdi and Zeynab Hafsa Abdalla nightly routine goes very wrong:
KTSP reported the teens often going out on joint outings during their night shifts, picking up food- before returning to finish their night's work.
On Saturday, the cousins called 911 after leaving work but the only decipherable remarks heard by operators was one of the women yelling: 'Help me!' 
They were disconnected before the operator could trace a signal, CBS Minnesota reports. 
At some stage after failing to return to their prospective jobs, the missing teen girls were both reported missing.  
Members of the Somali community in Minnesota turned out in large numbers on Sunday to look for them. 
Bushra's sister said that they were most likely returning to work when they somehow ended up in the water. 
'I don't think that they ran away, because that makes no sense whatsoever.'
'Knowing these girls at this hour … they were returning back to their jobs,' she told via the Star Tribune.
The pair sought out night shift work because it paid better than daytime hours and they were both saving up to buy their own cars, she added.
Unclear is how the two cousins and best friend's vehicle careened into the Chaska pond leading to their deaths.