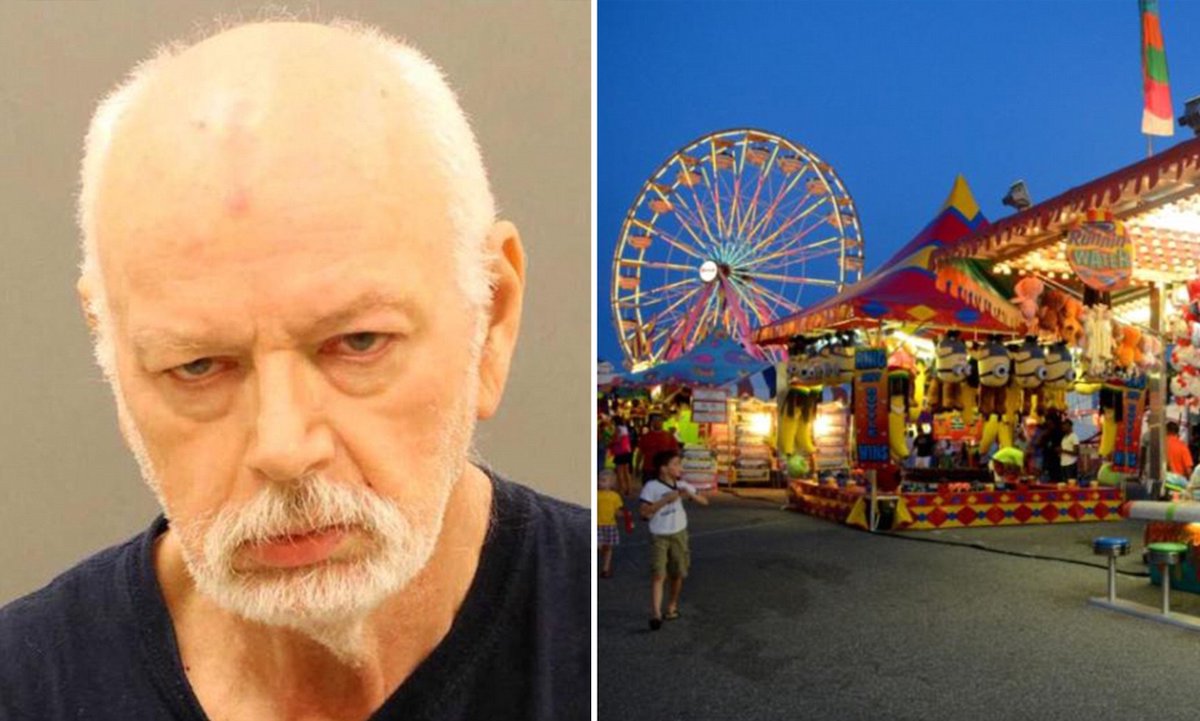 Walter William Wolford Sr charged with assault after observed yanking a leash around his dementia wife during York County fair walk. 
A Hagerstown, Maryland man has been charged with assault after walking around the York county fair with his wife on a leash.
The York Daily Record reported Walter William Wolford Sr, 66 being booked after causing his wife's head to snap back. The incident left the wife, Catherine, with red marks around her neck upon her husband tugging at the red nylon leash upon the woman walking too far away.
In his defense, the husband told West Manchester Township Police his wife had late-stage dementia and had wandered off before prior to being confronted by police over the weekend. 
Wolford also insisted the eight-foot leash was initially secured around his wife's waist but had moved up over the course of the day.
'Walter told me he originally placed the leash around her waist, but somehow it had moved up around her neck and when she walked away from him and all of the slack became taut, he "gently tugged on the leash so she would stop",' read charging documents.
Define gentle?
Walter William Wolford Sr wife had onset of dementia and had been given two years to live five years ago:
A witness told police Wolford 'yanking' the leash, causing the woman to be pulled back and sustain red marks on her neck.  
Wolford's wife has early onset dementia, and was given just two years to live in 2013 reported Delmarva Now.
Noted the police report, 'Catherine was very disoriented, did not know where she was, her own name, and spoke in gibberish'. 
Upon further questioning, the husband revealed Catherine not being on any medication for dementia 'because they don't make any medication that works for that'. 
Officers spoke to Wolford's son, Walter Wolford Jr, who claimed his father was not abusive to his mother. 
On Facebook posts reporting his father's charges, Wolford's son referred to it as a 'gross misunderstanding', and said people should feel bad for his father.
Wolford was released from jail on a $5,000 bond, and will appear in court on October 18.