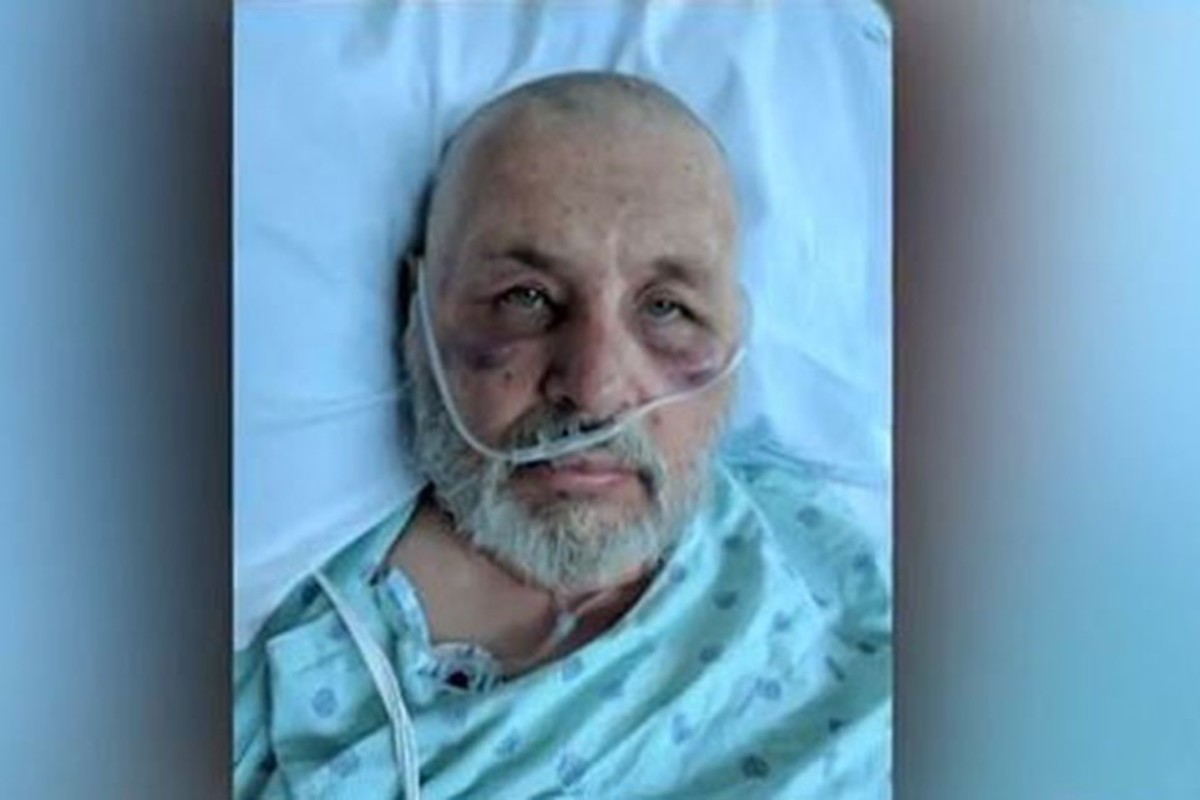 Vern Roberts a Texas man spends three days in intensive care after being stung by 600 killer bees while mowing the lawn at his Wallis home.
A Texas man has been hospitalized after being stung more than 600 times by killer Africanized bees while mowing the lawn at his home in Wallis, west of Houston in Austin County.
KHOU.com reported Vern Roberts of  having to spend three days in intensive care after the attack which led to the man being stung all over his body including his mouth and throat.
'I tried to 'stop, drop and roll,' did all kinds of 'protect me things,' but it kept overwhelming and basically knocking me down. I would stagger and fall and flop around, all sorts of things.'
Vern Roberts wife: 'We are in amazement that God chose to rescue us from certain death.'
Mary Roberts, Vern's wife heard her husband's screams from inside their home, so she went out to try and help- only for the bees to start attacking her, too.
Mary was able to bring Vern back inside and call for paramedics, only to end up being hospitalized herself after suffered more than 40 plus stings while trying to help.
'After about 500 to 600 bee stings on Vern and only 42 stings on me,' posted Mary on Facebook, alongside photos of their injuries on Sept. 15. 'Long 3 days. We are in amazement that God chose to rescue us from certain death. He must have a plan to use us more yet! For God's glory! We don't look like ourselves. Great to be home!'
While the couple managed surviving their ordeal, getting to hospital required Roberts having to walk outside the house to greet arriving paramedics- leading to the man getting stung even more. Once inside the ambulance, the paramedics had to fight off the bees as they struggled to keep him alive. Vern Roberts is expected to make a full recovery.
'Africanized bees are extremely aggressive and are known to swarm and chase anything that disturbs the hive,' according to the Texas Invasive Species Institute.
People who are under attack by a swarm of Africanized bees should run away in a straight line while covering their face, according to Pests.org, as they are slow flyers. They do not recommend hiding underwater, as the bees will wait for people to reemerge.