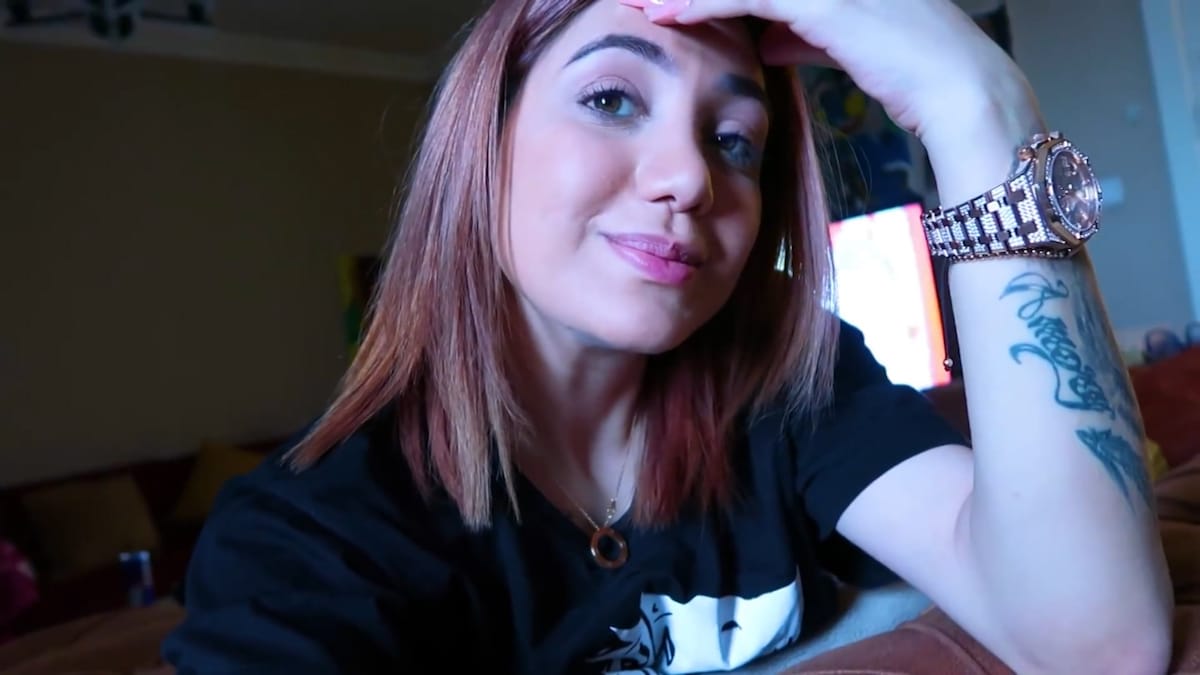 Tara Fares death: Iraqi beauty pageant winner and social media star murdered in the latest assassination against secular voices and women's rights advocates. 
A former Iraqi beauty queen has been murdered by two motorcyclists who opened gunfire on the social media personality as she drover her white convertible through Baghdad. 
Tara Fares' death comes as the latest in a string of attacks on secular minded female identities in the volatile nation.
At the time of her shooting death, Thursday afternoon, Fares, 22 had 2.8 million Instagram followers.
Local media reported the 'tattooed' fashion model/instagram star being by three bullets while driving her Porsche through an upscale neighborhood in Iraq's capital.
Fares, a former Miss Baghdad and runner-up for Miss Iraq, was living in the Kurdish-dominated town of Erbil but had been spending more time in Baghdad recently. She was a Christian whose father is Iraqi and mother is Lebanese.
Her killers are unknown but many of her fans on social media said they believed she had been targeted by religious fanatics who wanted to stop Iraqi women freely expressing themselves.
Alleged video of the moment two persons, riding a motorcycle, murder the Iraqi model, fashion icon, Tara Fares in Baghdad. https://t.co/DaxON0uw0B#Iraq pic.twitter.com/CuuY7tCgsB

— Baxtiyar Goran (@BaxtiyarGoran) September 28, 2018
How desperate, insecure do you have to be that Tara was a threat to you? The fragile masculinity of those who have access to arms in Iraq is staggering. https://t.co/v1ob6wl5Df

— Rasha Al Aqeedi (@RashaAlAqeedi) September 27, 2018
Tara Fares death: Social media erupts, condemnation while some revel in her murder.
Posted one follower, 'in a treacherous and cowardly incident, Tara Fares Chamoun is with God. We asked God to accept her with His greatest mercy.''
'Anyone who finds excuses for those who kill a girl just because she had decided to live like most other girls on the planet is an accomplice to her murder,' posted Ahmad al-Basheer, an Iraqi satirist.
But not all rallied against Fares' death, with one journalist working for state-run al-Iraqiya TV Haider Zawyyer– described the secular social media star as a 'whore.' The man was reported to have then deleted the tweet with Twitter deleting his account.
Rest in peace #TaraFares One more #qandeelbaloch killed in the name of islamic extreminism in Iraq pic.twitter.com/nbloO9eUvS

— M Danish Raza (@mdanish989) September 28, 2018
Tara Fares death: The latest in a string against women
Fares's shooting death follows the assassination of women's rights activist, Suad al-Ali, earlier that week in Basra, Iraq- while making her way to her car. The city had been rocked by protests over corruption and unsafe water in recent weeks and Ms Ali was involved in organizing the demonstrations.
Nibras al-Maamouri, the head of the Iraqi Women Journalists Forum, told the nytimes that the targeting of well-known females in Iraq had 'greatly increased.'
'This is not something new, but to reach to the level of direct killing in front of people is dangerous,' she said.
'What happened to Tara Fares was abhorrent.'
Rudaw reported Iraqi beauty experts also dying in mysterious circumstances in August, leading some Iraqis to believe they were being targeted.
Rafeef al-Yaseri, the owner of the well-known Barbie beauty centre, was found dead in her Baghdad home on August 16. A week later, Rasha al-Hassan, another salon owner, was also found dead.
In the months prior to her shooting death, Fares seemingly indicated being aware that she too was a potential target of extremists.
In an Instagram post in July she wrote: 'It does not frighten me that there are those who reject the existence of God. What really frightens me is there are those who kill and slaughter to prove the existence of God.'
The Iraqi interior ministry has since issued a statement that it was investigating the woman's murder.
RIP #TaraFares. She WAS a fashion blogger from Iraq. She had 2.7 million followers on Instagram. She used to post photos like these ??
Looks pretty normal for you, right? NO! The difference was, she was from Iraq. Tara was shot dead in an ambush by terrorists today in Baghdad. pic.twitter.com/w7u7FaWLgE

— Soumyadipta (@Soumyadipta) September 29, 2018
A while back Tara Fares posted condolences to her friend that passed away. Here are some of the comments:

"IT SHOULD HAVE BEEN YOU"
"YOU ARE NEXT"
"WHORES LIVE THE LONGEST"
"YOU DONT DESERVE TO LIVE"

She lay in her grave with bullet holes, are you happy now?

— ?????? (@DarynaSarhan) September 27, 2018
so the news is saying that Tara Fares was killed today in Baghdad. idk if its true or not. but people saying she deserves it bc she is a "hoe" and that she doesnt dress appropriately is disgusting.

— mariam (@mariamium) September 27, 2018
Footage believed to unveil identity of Late #Iraqi #model #TaraFares murderer. She speaks about Shiite religious official targeted her after rejecting his marriage proposal #BaghdadPost pic.twitter.com/erQFkHzqCD

— The Baghdad Post (@TheBaghdadPostE) September 28, 2018