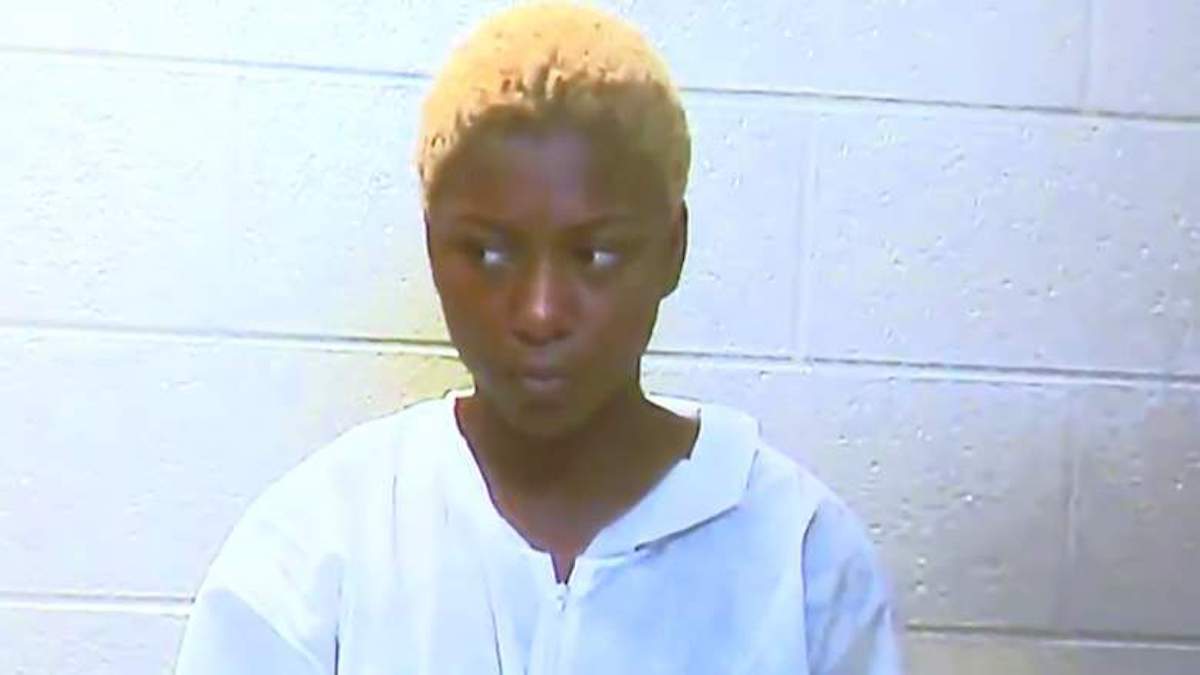 Tanaya Lewis a Warren, Fitzgerald High school student charged with the murder of fellow classmate, Danyna 

Gibson in classroom stabbing over boy. 
A 17 year old girl who allegedly stabbed to death a fellow classmate at a Detroit, Michigan area high school was on Friday arraigned.
Charged with first degree murder with the stabbing death of 16 year old teen Fitzgerald High school student, Danyna Gibson was Tanaya Lewis. If found guilty Lewis cold face life in prison without parole.
During Friday's arraignment in Warren, clickondetroit reported prosecutors saying Gibson trying to flee her 'aggressor' only to be stabbed multiple times and suffering a punctured lung.
The stabbing allegedly comes as a result of Lewis feeling 'disturbed' after a teen student broke up with her only to become romantically involved with her 'friend'– who she accused of coming between her and former boyfriend.
The incident which happened Wednesday morning circa 8.30am was witnessed by 20-30 told prosecutors.
Lewis allegedly used a kitchen-style steak knife to stab Gibson twice in her chest, police said. Gibson died at a hospital about an hour later. 
Witnesses described Gibson trying desperately to flee her aggressor but to no avail before Lewis eventually lunged at her.
Offered the prosecution, 'Witnesses said the defendant was smiling and laughing as she was chasing the victim'. 
Prosecutors requested Lewis not receive bond. The judge agreed.
Police recovered the knife and are working to find out when and how it was brought into the school.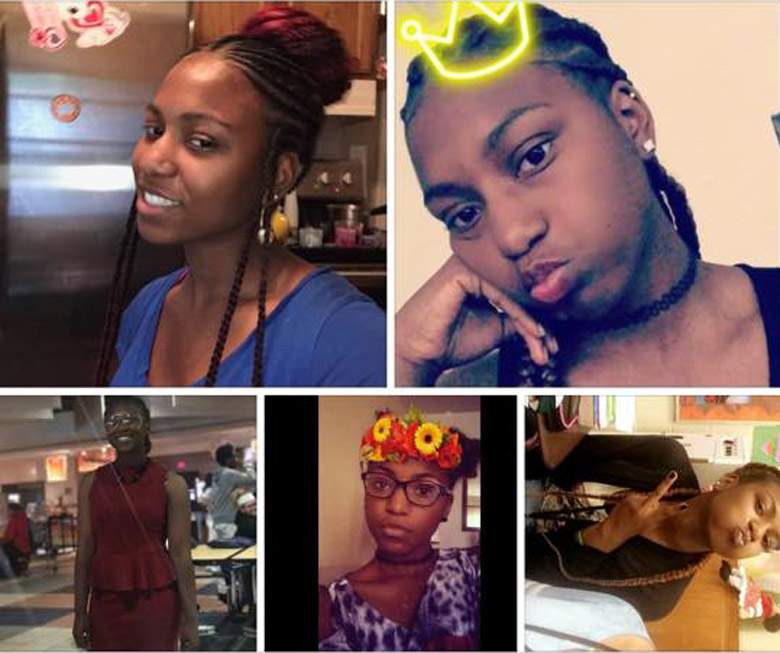 Could Danyna Gibson's murder have been prevented? 
During a press conference following the stabbing, Detroit, Warren Police Commissioner William Dwyer noted both girls being straight A students.
'It's truly a tragedy. Two lives are ruined,' Dwyer said, adding that the girls were good students who had not been in trouble before. 'This is truly a tragedy on both sides.'
Speaking to Fox Detroit's Erika Erickson, one friend called Gibson 'the smartest and brightest.' While saying of the suspect the same person said, 'I never, ever expected this from her.'
Warren Mayor Jim Fouts wrote on Facebook that Lewis and Gibson 'were honor society students and good friends.'
It was also revealed that Lewis had hours before her stabbing rampage told of her intentions on Facebook.
Noted Fouts, 'Someone on social media may have seen this and could have prevented this had they told someone. I hope an effort will be made at Fitzgerald HS and other schools to encourage young people to say something if they have knowledge of a potential dangerous conflict.' 
The mayor's claims have not been verified by police investigators.
Straight A student stabbed to death by Fitzgerald High classmate over boy
NEW: 17-yo Tanaya Lewis is denied bond. Macomb county prosecuter Eric Smith says 16-yo Danyna Gibson was stabbed 4 times. Lewis pierced her heart and punctured a lung. "I don't want her on the street." @FOX2News pic.twitter.com/BtjogGVMmY

— Erika Erickson (@FOX2Erika) September 14, 2018
"She was the smartest and brightest…" Teens remember 16-year-old Dayana Gibson, stabbed to death because of a boy inside a Warren school. Re: female suspect: "I never, ever expected this from her." MORE: @FOX2News 5PM pic.twitter.com/2tZrmmtEVt

— Erika Erickson (@FOX2Erika) September 12, 2018