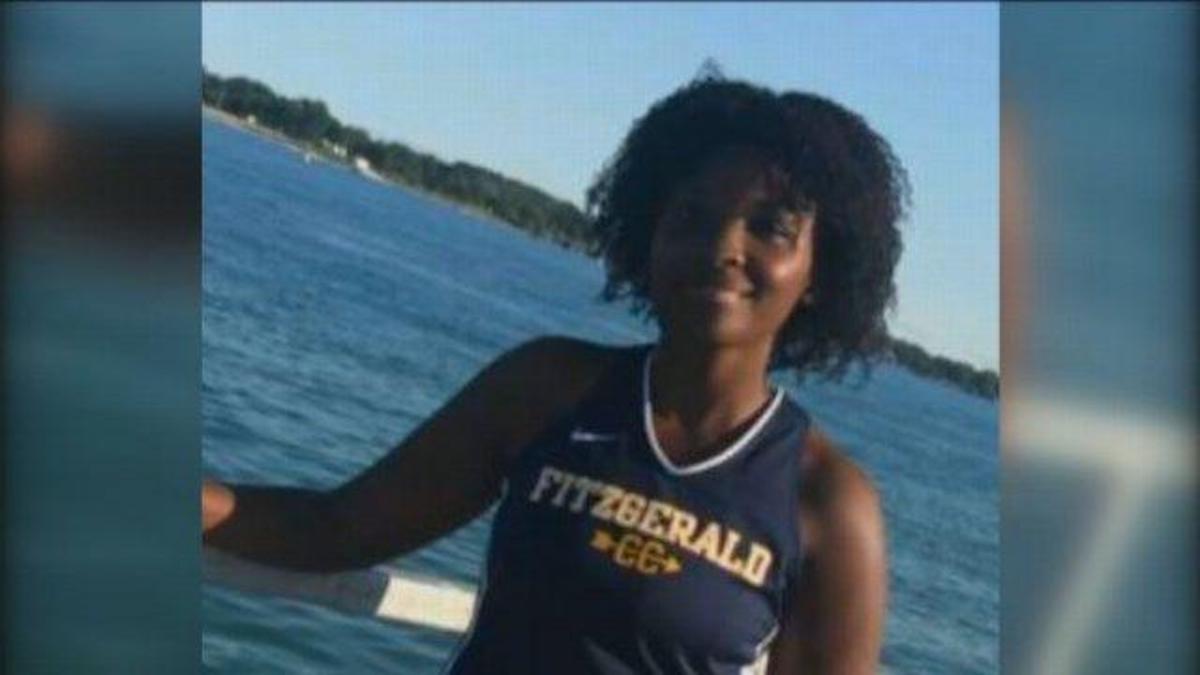 Danyna Gibson a Detroit, Michigan, Fitzgerald High School student is murdered by her classmate rival over the affections of a teen boy. 
Danyna Gibson a 16 year old Michigan student has been identified as the teen girl stabbed to death by a 17 year old classmate following a feud involving a boy.
The high school student now faces a murder charge after she fatally stabbed Gibson on Wednesday over a teen boy both girls had dated, police said.
The confrontation between two 'straight-A students' took place in a Fitzgerald High School classroom in suburban Detroit, Warren Police Commissioner William Dwyer said. 
WXYZ reported Dwyer saying the 'confrontation' erupted during a Wednesday 8.30 am class in front of 20-30 other students.
A school resource officer immediately began life-saving procedures, but the 16-year-old victim was pronounced dead at a hospital about an hour later.
'It's truly a tragedy. Two lives are ruined,' Dwyer said, adding that the girls were good students who had not been in trouble before. 'This is truly a tragedy on both sides.'
Fitzgerald Public Schools Superintendent Laurie Fournier identified the slain girl as Gibson on the district's website Wednesday evening. 
Fournier said a 'vigil to remember and honor the life of Danyna' will be held at 1pm Thursday on the high school's football field.
Dwyer said the girls knew each other and had no history of trouble. 
Dwyer said the school resource officer, who had been with the department for 10 years, 'did everything he could to save that young girl.'
'He's taking it very hard that he wasn't able to save her life,' Dwyer said.
Fitzgerald High school love rival charged in Danyna Gibson stabbing murder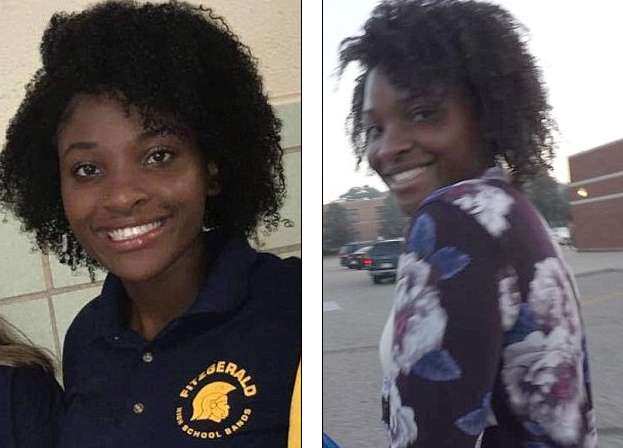 Danyna Gibson Fitzgerald High school victim attacked by her rival after breaking up with her to date former friend:
The Associated Press reported the suspect being upset and disturbed when the male student broke up with her and started dating the victim, leading to her attacking her love rival. 
A steak knife was recovered by police.
The incident comes with school authorities saying there were no metal detectors.
A witness, Francesca Pascua, 17, told Detroit Free Press that the stabbing occurred in an economics class.
'I heard screaming, and I thought everyone was running from a bug or something,' said Pascua, who fled because, 'I thought she was going to stab everybody.'
The teen girl suspect was scheduled to be formally arraigned Thursday, where she will likely be charged with murder.
Michigan prosecutes 17-year-olds as adults in homicide cases.
School authorities noted Danyna Gibson being on the school robotics team, student council, ran cross country and played in the marching band.
The school will be closed for classes Thursday, but students and parents can come for support and assistance from counselors and psychologists. 
Balloons released as service in memory of Danyna Gibson draws to a close. Updates @WWJ950 pic.twitter.com/CFfjNQ5jqy

— Jon Hewett (@JonHewettWWJ) September 13, 2018