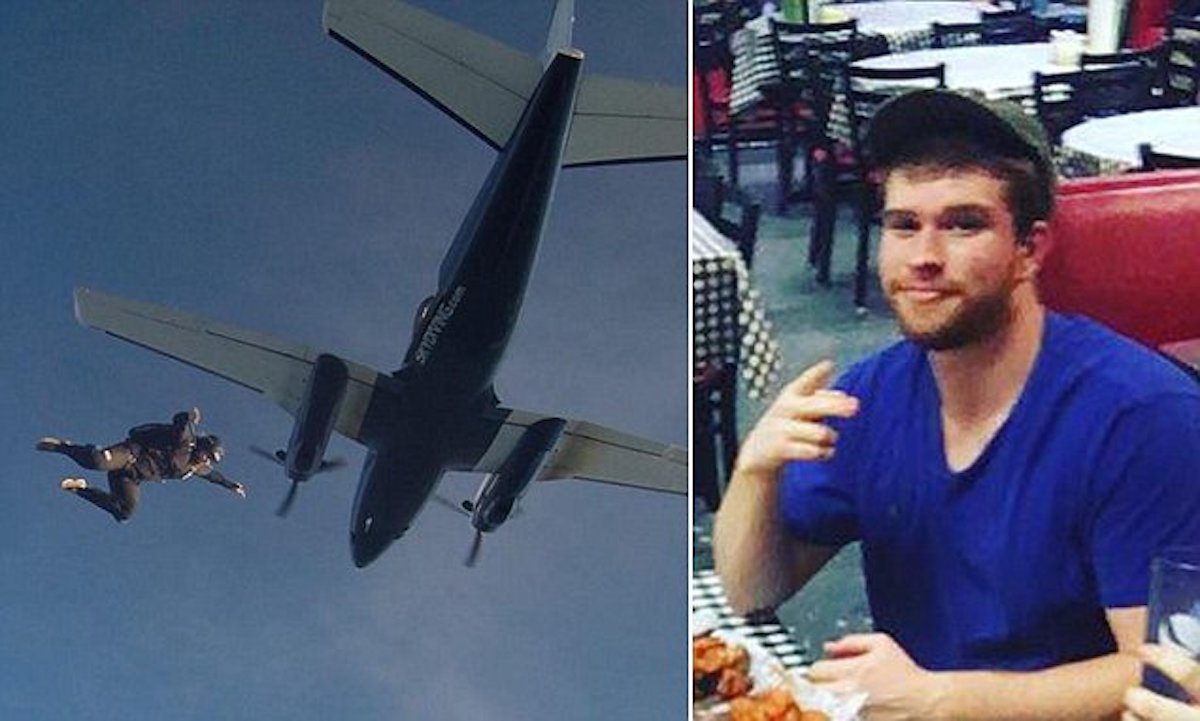 Tuskegee skydiving mystery death: Sawyer Stephen Campbell, an Alabama, Auburn University student is killed following complications opening his parachute. 
An Auburn University student has died after his parachute failed to open while skydiving from 10, 000 feet over east Alabama while attempting to land.
In a press release, Tuskegee Police Chief Marquez James said 21-year-old Sawyer Stephen Campbell died Sunday afternoon during a jump at the Tuskegee Municipal Airport.
The student's death followed Campbell experiencing problems opening his parachute on his second jump of the day.
'Something happened with his main shoot when he was trying to get it open,' Macon County Coroner Hal Bentley told via oanow. 'Apparently it malfunctioned and did not open properly.'
The student's death is now being investigated upon Federal Aviation Administration officials being notified.
To date it remained unclear why Campbell experienced apparent complications opening his parachute as he sought to land. 
WSFA-TV reported Campbell being a junior at Auburn University and having graduated from Huntsville High school. Along with being an avid skydiver, Campbell was also an avid scuba diver, another pursuit known for its high octane exhilarations and potential for life or death dilemmas.
Sawyer Stephen Campbell avid thrill seeker: 
Following Campbells's death, the student was remembered by friends and family on social media.
Posted close friend, Haden Wilkinson on Facebook,  '..he wouldn't want to go any other way.'
'Lost my best friend yesterday,'
'[He was the] [m]ost loyal, caring, and loving man I've ever met. You brought out the fun side of me every time I was with you, and got me into more trouble than I would have ever wanted. 
'Without you, I can genuinely say, growing up wouldn't have been a memorable experience. 
'There was never a dull moment in your presence. 
'Every memory I have growing up, and many in college, includes this goof.
'He told me multiple times he wouldn't want to go any other way. 
'I would walk in the trailer almost everyday to him watching Jeb Corliss and other guys skydiving. 
'Skydiving brought him life, happiness, and peace. 
'He lived more in 21 years than 99% of people do in a lifetime. 
'I can't name one person who skydives, scuba dives, flies on motorcycles, has base jumped, and can lift as much as a competitive power lifter.
'There will never be a day that passes that I don't think about you.
'Rest easy bud.'  

Campbell is survived by his parents, Rhonda, and Michael and his sister Taylor. His funeral will take place in Huntsville later this week.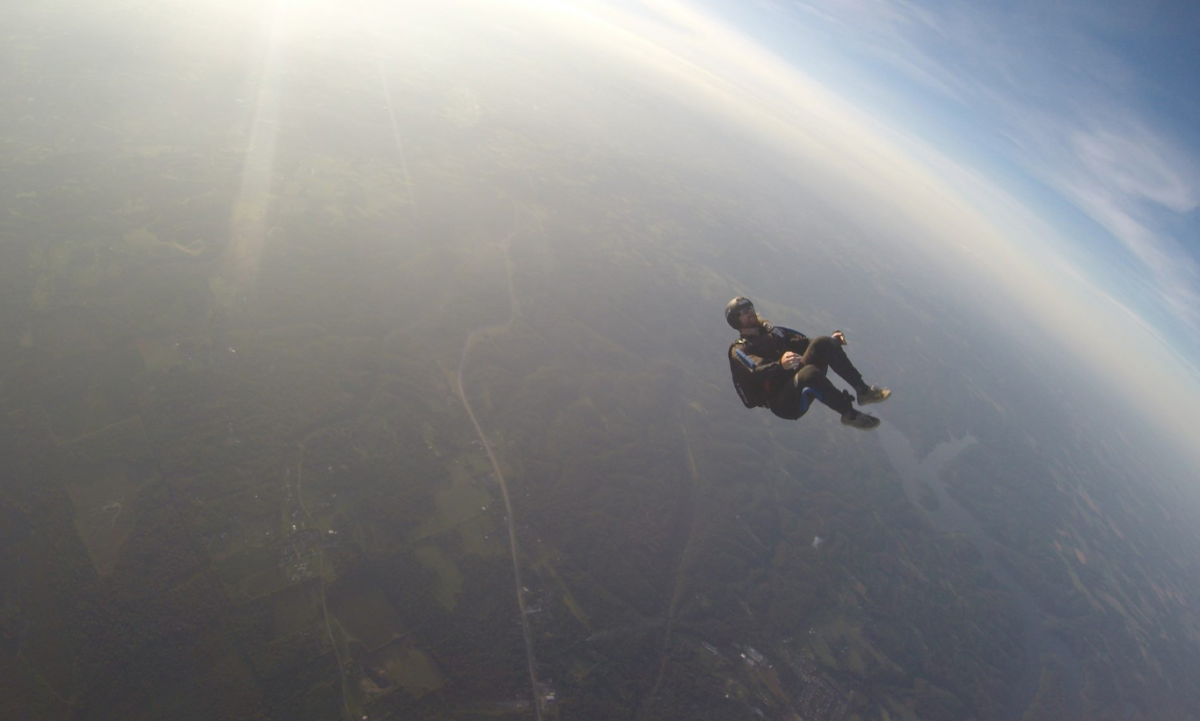 85th jump: Connecticut skydiver daredevil dies after parachute fails to open
Why? Capotorto Vitantonio: Suicidal skydiver warned wife he wasn't going to pull cord in video
Video: Darrio Barrio, Spanish celebrity tv chef killed when his parachute fails to open during base jump.
Accident? Amber Marie Bellows, Base jumper plummets 2000 ft to her death.