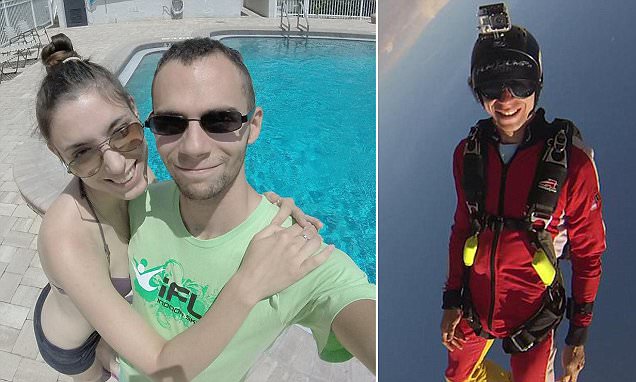 Capotorto Vitantonio a Deland, Florida skydiver sends his wife a video moments before jumping to his suicide death saying he is going somewhere special. 
Capotorto Vitantonio a Florida suicidal skydiver sent a video to his wife telling her he wasn't going to pull the cord on his parachute just seconds before leaping to his death.
Jumping from a plane Tuesday morning about 10am, dispatchers on the ground desperately tried reaching crew, urging them to stop Vitantonio. But it was all too late as the suicidal parachuter had just jumped moments before.
A report via The Daytona Beach News-Journal told of distraught wife, Costansa Litellini, 25 running into the Skydive Deland building, pleading with employee Tara Richards to stop her husband from sky diving.
The wife explained she'd just received a video from Vitantonio, saying her husband was 'not going to pull the cord and that he was going somewhere wonderful.'
Richards frantically radioed the plane , only to be told that 27 year old husband had already jumped.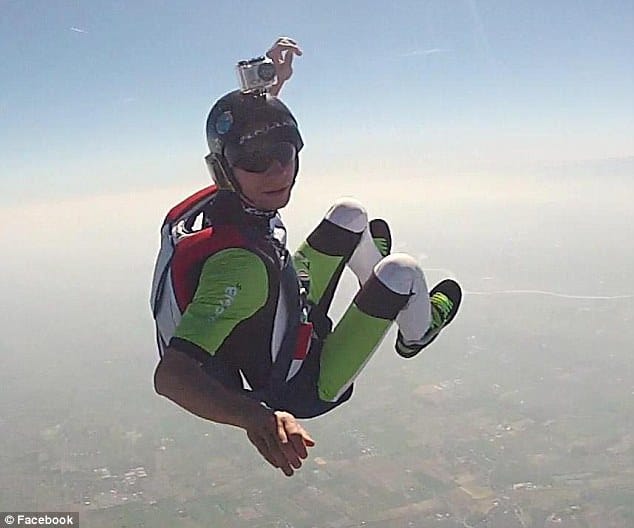 Tragically, the husband's body was discovered face down in a field near the runway after leaping to his death.
During police investigations, Richards said Capotorto had 'seemed normal before the flight'.
A subsequent police report noted Capotorto, an experienced sky diver with 600 jumps, didn't open his parachute.
A chaplain was called to the scene to let Costansa know that Capotorto had died.
At the time of the husband's death, Capotorto and Costansa worked for United Parachute Technologies, a local company that makes containers for parachutes.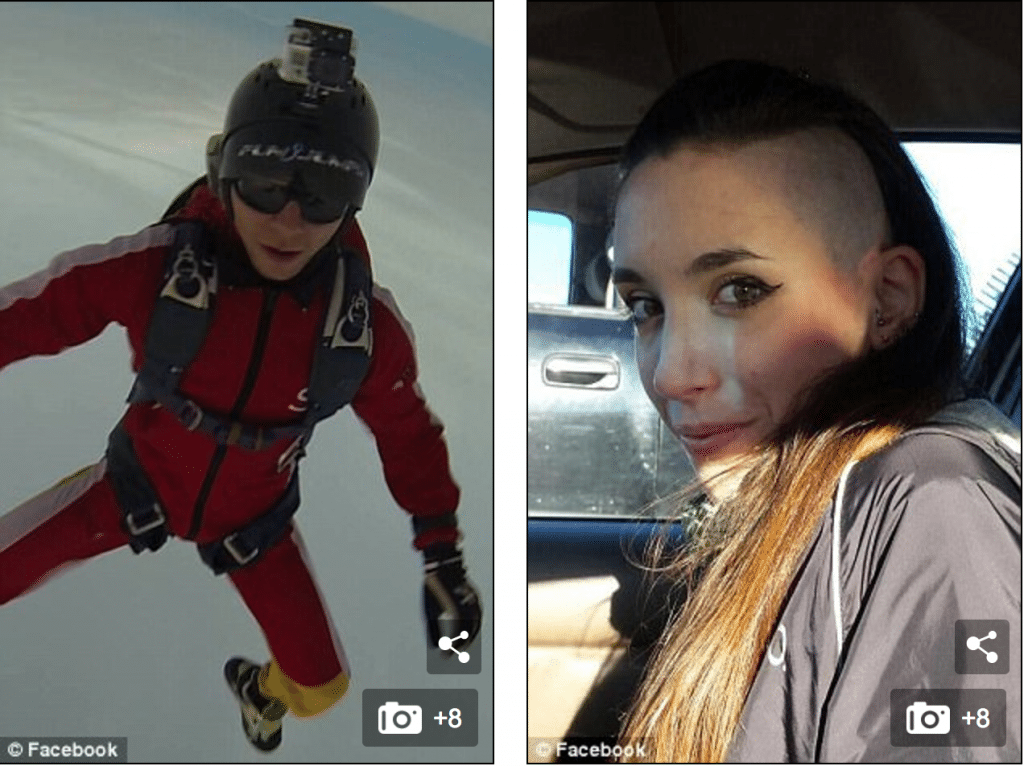 The United States Parachute Association, of which Skydive Deland is a member, reported 21 fatalities related to skydiving in 2016 out of 3.2 million estimated jumps by its members.
Mike Johnson, Sky Dive DeLand's general manager – one of the United States' busiest skydiving points – told the News-Journal: 'We give our [customers] a safe ride to altitude and we transport them using aircraft that has been considered the best maintained in the industry.
'When a person steps out the door, they are responsible for themselves.'
Yet to be necessarily understood is what led to Vitantonio seeking his suicidal death and why the man had chosen dying in such a dramatic fashion and why the husband declined reaching out to his wife or any other individual or entity before his plan….?