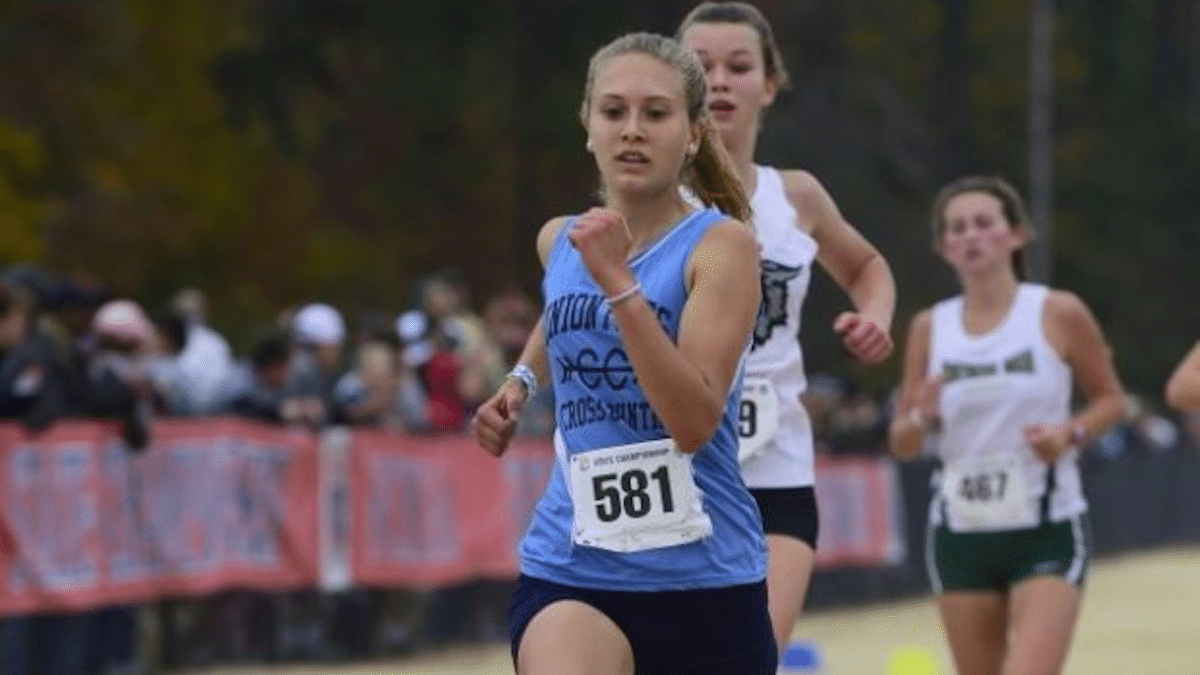 Samantha Davis dead: Union Pines High School, North Carolina cross country runner collapses and dies during running meet. Had history of epilepsy. 
A 17 year old high school cross country runner has died while competing in a 5km race on Saturday. The North Carolina teen's death follows her suffering an epileptic fit during her meet.
MileSplit reported Union Pines High School senior Samantha Davis, 17, passing away in the early hours of Sunday morning. 
The running blog reported Davis suffering a seizure at the 4-kilometer mark during the Saturday morning race titled the Hare and Hounds XC Invitational 5K race. 
Upon the student-athlete going into cardiac arrest, Davis was rushed to Novant Presbyterian Medical Center only for organs to begin shutting down.
Davis was unconscious and without oxygen for 45 minutes. She was pronounced dead at 12.30am, after which she became a tissue donor.  
Last night, after hours of fighting, Samantha Davis, a cross country runner for Union Pines HS passed away

Yesterday she went into cardiac arrest near the 4k mark at a cross country meet in Charlotte, NC

She was a senior, about a month from her 18th birthday

Rest In Peace Sam pic.twitter.com/MD3jEWhjLC

— Cross Country Probs (@CrossProb) September 23, 2018
Samantha Davis North Carolina senior widely remembered:
The Pilot cited Davis' mother, Rebecca Davis saying Samantha previously suffered a softball-related injury in 2016 that resulted in seizures and an epilepsy diagnosis.
'She never put herself before anyone. She always had a smile on her face,' friend Victoria Campbell told Channel 9. 'If something was bothering you and she knew about it, she was right there to give you a hug and give you all of her support and cheer you up. She was smart and beautiful, inside and out.'
Davis is survived by her parents, Jon and Rebecca, and her sister. She was just one month shy of her 18th birthday at the time of her death.  
A GoFundMe for the teen says the fundraising goal of $2,000 to help cover the Davis' family expenses has been surpassed, with nearly $15,700 being raised by Monday afternoon, EST.