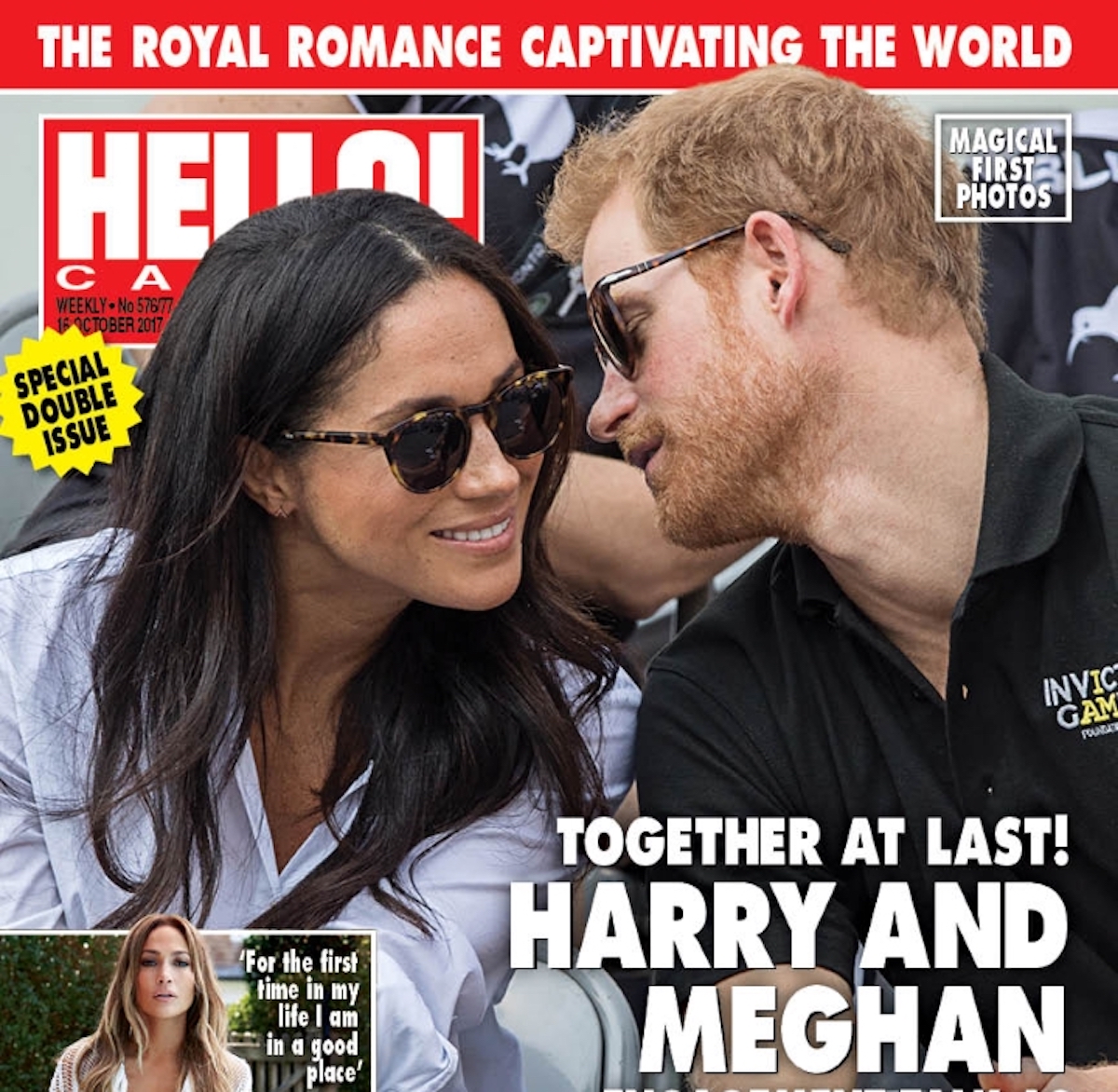 Princess Eugenie wedding to upstage Meghan and Harry's Wedding? How the next royal wedding may upstage one favorite couple as the world watches. 
When Prince Harry announced his engagement to US actress Meghan Markle in November 2017, the world's media was all abuzz about it until the wedding happened on May 19, 2018. Ever since the amazing wedding, the news surrounding the couple has not ended. Among some of the things topping the headlines are rumors that Princess Eugenie is trying to outshine Harry and Meghan's wedding day.
Prince Harry and Meghan Markle's Wedding Day Recap:
No one knows exactly when or how the Prince of England and the Duchess of Sussex met but it is said they were possibly introduced at the Invictus Games by Soho House director Markus Anderson. For several years, this made-in-Hollywood romance has gripped both the British and North American nations – this Prince of Great Britain and the starlet American actress.
Let us go over some highlights of their relationship and subsequent marriage.
* In 2016, the royal couple was connected through a mutual friend, Markus Anderson. Prince Harry told the BBC in an interview, "We were introduced actually by a mutual friend." They ended up going on a blind date.
* Many people were asking how a down-to-earth American girl could be a match for a British Royal Prince. Markle told the BBC that when Anderson told her about Prince Harry, she never took into account his royalty or fame. Markle further stated that she only asked, "Well, is he nice?"
* On their blind date, the two met for drinks. Markle said her and Herry hit it off right away.
* Following their engagement announcement, Harry was asked when he knew Markle was the one. The Prince replied, "As soon as I met her."
* The two had been dating quietly until the royal family let the public know they were a thing on October 31, 2016.
* Not only did Markle steal Herry's heart, the All-American movies starlet also won the hearts of the Royal Family. She quickly began collaborating with the Reitmans and got involved in charity work with World Vision.
* On November 8, Prince Harry made a public plea for the media and people on social media to stop defaming his new girlfriend. There were some out there claiming Markle was only a gold digger, among some raunchy rumors.
* Later it was revealed that the Queen fully supported Harry's choice. For a while before the engagement, Harry and Meghan were in a long distance relationship. Meghan's life changed a lot, shutting down The Tig, her lifestyle website.
* The couple went on a few trips which included a trip to Norway In January of 2017 to see the Northern Lights and one to Africa in August of 2017.
* Clarence House announced the couple's engagement on 27 November 2017.
* The Prince and Duchess of Sussex got married on May 19, 2018.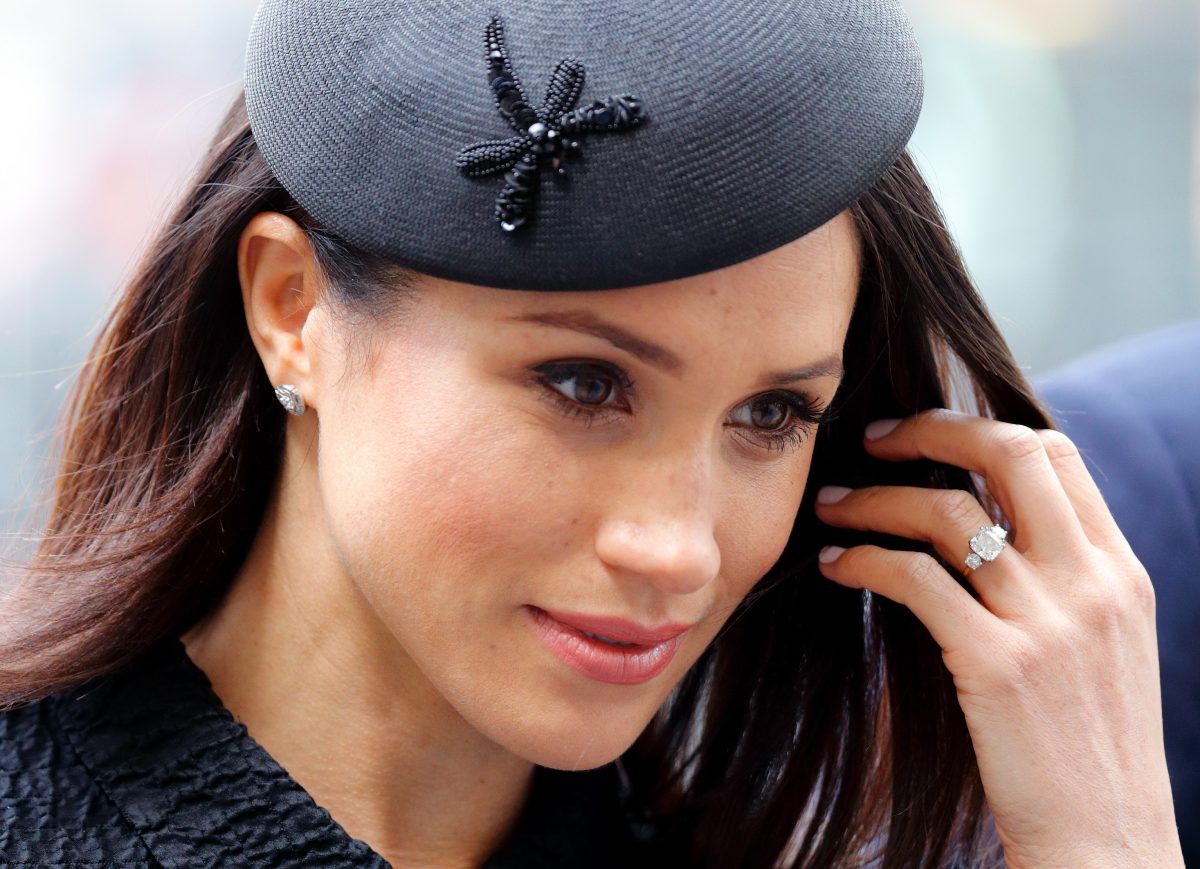 Meghan Markle's Wedding Ring Starts a Trend:
After their engagement, it was not surprising that many women around the world were curious about the engagement ring and wedding band. Cleave & Company designed both Herry and Meghan's band. The company used a rare Welsh gold especially gifted from the Queen.
Clogau, a north Wales family-owned jewelry store, announced that, since the couple's engagement and wedding, they have decided to open up an additional four branches in Swansea, Llandudno, and Bangor due to the growing demand in Welsh gold. A spokeswoman for the firm said, "Whenever the public becomes aware of the royal connection then there is increased interest in rare Welsh gold."
As for the diamonds, there another trend lies. Three-diamond engagement rings symbolized "your past memories, the current moments of your relationship and a future filled with joy and laughter," making it such a romantic choice for Meghan. People are still trying to estimate the price of Meghan's engagement band but it is sentimental that makes it priceless.
The two stones surrounding the massive diamond in the center are from late Princess Diana's personal collection. If this does not bespeak of the affection the Queen has for Meghan, nothing else does, that is for sure.
Princess Eugenie is expecting a much bigger crowd. https://t.co/aB4CuTexLi

— W magazine (@wmag) September 20, 2018
After the Wedding:
The newlywed couple held a small reception of only 200 guests at Frogmore House in May 2018. Some of the guests included American singers and movie stars, such as Serena Williams, Priyanka Chopra, and George and Amal Clooney.
But as we are all still enthralled with this true-life romance, another Royal wedding is looking to steal the spotlight. While the Duke and Duchess of Sussex invited only 600 guests, the relatively obscure Princess Eugenie is going out of her way to have a bigger wedding reception than Prince Harry and Meghan Markle.
The Labour MP for Derby North, Chris Williamson, is reported to have stated, "Who's heard of Princess Eugenie anyway? She carries out no royal functions, no useful purpose to the public sphere and yet we're having to spend this kind of money." Ouch! Nothing like a little Royal drama to make things interesting.
Though Princess Eugenie had to wait for Prince Harry to get engaged first, there are "no bad feelings at all" between the two https://t.co/ZCcP8gv2G8

— VANITY FAIR (@VanityFair) September 20, 2018
Princess Eugenie wedding: Lavish weekend-long afterparty is costing this much – but who is paying? https://t.co/hd1O0UBQGr pic.twitter.com/MoDiftGuzX

— Daily Express (@Daily_Express) September 21, 2018