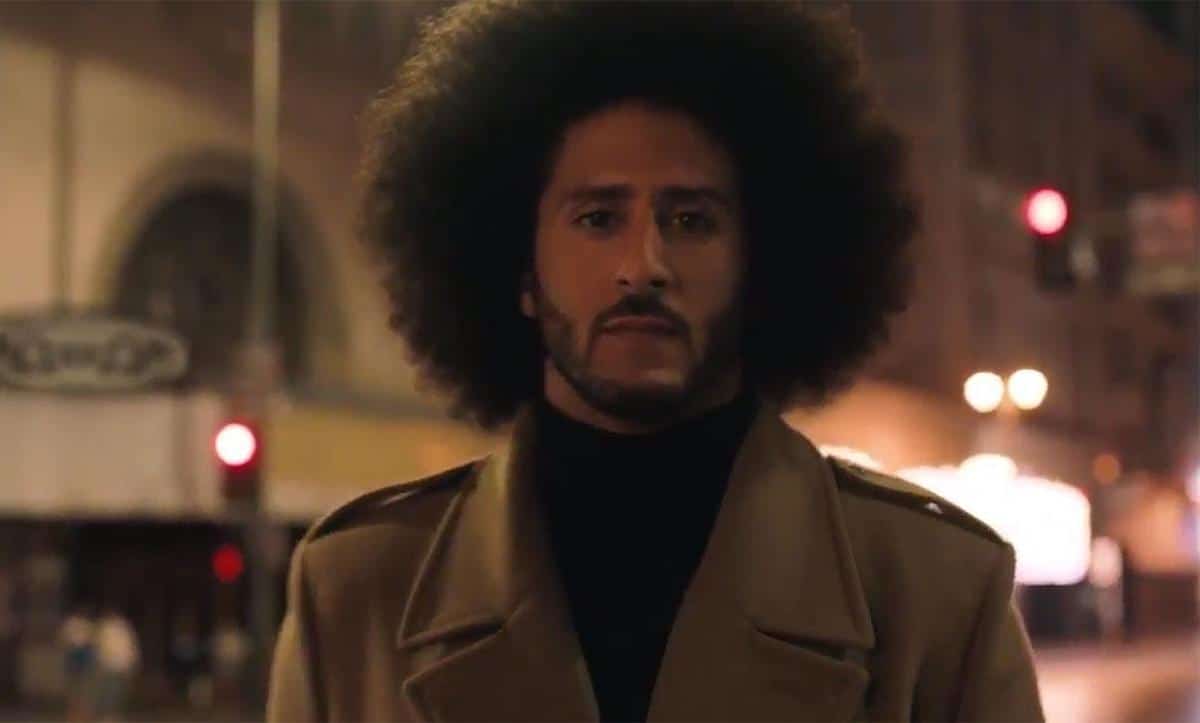 Nike-Colin Kaepernick, 'Dream Crazy, Just do it,' ad is released and draws intense commentary on social media. How Nike tapped into America's cognitive dissonance. 
Social media users have responded with divided acumen to the release on Wednesday of Nike's unveiling of its campaign starring Colin Kaepernick, 'Dream Crazy- Just do it,' ad.
The about 2-minute commercial is narrated by the former San Francisco 49ers quarterback and showcases a montage of multiple inspirational sports-related stories from amateur and pro athletes.
'If people say your dreams are crazy, if they laugh at what people think you can do, good,' Kaepernick says in the beginning of the ad as a skateboarder aces a stunt.
The new Nike ad featuring Colin Kaepernick. This is a must watch ad. pic.twitter.com/wMqdfRZNlV

— Khaled Beydoun (@KhaledBeydoun) September 5, 2018
Nike-Colin Kaepernick, 'Dream Crazy, Just do it,': Anyone and everybody can make it, but can they really?
The ad proceeds to offer up a series of vignettes of motivational stories, appealing to the American sensibilities, if one can dream it, one will always find a way to do it (or can they?- especially within the current vernacular of ever steepening between the haves and have nots and identity polarizations marring the US).
The ad presents 'a girl from Compton' which shows a young Serena Williams, with the controversial former NFL star saying, 'don't just become a tennis player, become the greatest athlete- ever.'
A powerful clip of Serena celebrating her 2015 US Open win is shown with Kaepernick's voice over saying 'Yeah, that's more like it.'
About halfway through the ad, the former football star, who has been called unpatriotic for kneeling during the national anthem to protest racial inequality (because sport should never be used as a platform to force a country to look at the way it conducts itself?), looks at an American flag and says: 'Believe in something. Even if it means sacrificing everything.'
Along with showcasing the feats of other star athletes, including  Shaquem Griffin, the Seattle Seahawks' new pick, the first ever NFL player to have only one hand and sprinter, Usain Bolt and women's soccer player success stories- the ad also pays homage to unknown athletes- including several athletes with disabilities, the first is a young boy without legs wrestling and winning, and a girl playing basketball in a wheelchair.
At the end of the ad, the controversial figure (who Nike decided to go with in a huge marketing gambit) concludes by saying, 'Don't ask if your dreams are crazy. Ask if they're crazy enough.'
Nike-Colin Kaepernick, 'Dream Crazy, Just do it,' ad: Crazy enough to take advantage of America's cognitive dissonance?
The release follows inflamed reaction to the announcement on Monday that Kaepernick would be starring in a new Nike campaign, with some fans burning their branded gear in protest. President Trump also chimed in on Twitter Wednesday, saying, 'Nike is getting absolutely killed with anger and boycotts.'
And then there were these reactions on social media below, which go along a way in proving once again that America does indeed stands more divided than divided- but all the while focused on Nike's big gambit which is sure to pay off: 'nothing creates identity and branding than division itself,' – something we have all come to see in politics and media and will likely continue seeing.
The online response to Nike's new ad campaign featuring Colin Kaepernick was the equivalent of tens of millions worth in digital advertising, according to one expert https://t.co/AXfzXOzcSj pic.twitter.com/1iI155y3YM

— Los Angeles Times (@latimes) September 5, 2018
You're not hero, but he is. pic.twitter.com/LeDxyITYHD

— Tammy Ayers Stone (@blondihon13) September 5, 2018
I did the most basic thing I've ever done in my life and ordered an OUTRAGEOUSLY overpriced top from Nike after the @Kaepernick7 ad came out. Guess what? It's sold out and they had to refund me the money ? So much for Nike making a mistake on that add! #BlackLivesMatter

— Did you… read the article? (@bungarsargon) September 5, 2018
I believe in many things and many good and worthy people. I do NOT believe you or anyone else has the right or privilege to display your Personal Political Viewpoint at a venue where you were Paid to Play for the NFL. Nike is equally wrong to back your action.

— dd (@LeisureLifeKitc) September 5, 2018
Colin Kaepernick didn't protest the military, anthem, of flag…

He gave up millions of dollars and a football reputation to showcase excessive force by some police on African Americans…

And if you think he kneeled for anything else…

Your racism is showing.

— Tony Posnanski (@tonyposnanski) September 5, 2018
I'm curious, what did Kapernick sacrifice?

— joygunter (@joygunter) September 5, 2018
Bravo Nike. America isn't easy. America's advanced citizenship. Want free speech? Want to claim this land as land of the free? Have to acknowledge someone whose words make your blood boil. Must embrace Colin Kaepernick center stage kneeling in protest during national anthem

— ♻️?? Christopher Zullo (@ChrisJZullo) September 5, 2018
The Colin Kaepernick is a sell out angle is silly bc he was already Rich and Famous when he started. He didn't stop playing to be an activist— he wanted to play football the whole time. The NFL would have been the sponsor it just happened to be Nike this time

— Rae Sanni (@raesanni) September 5, 2018