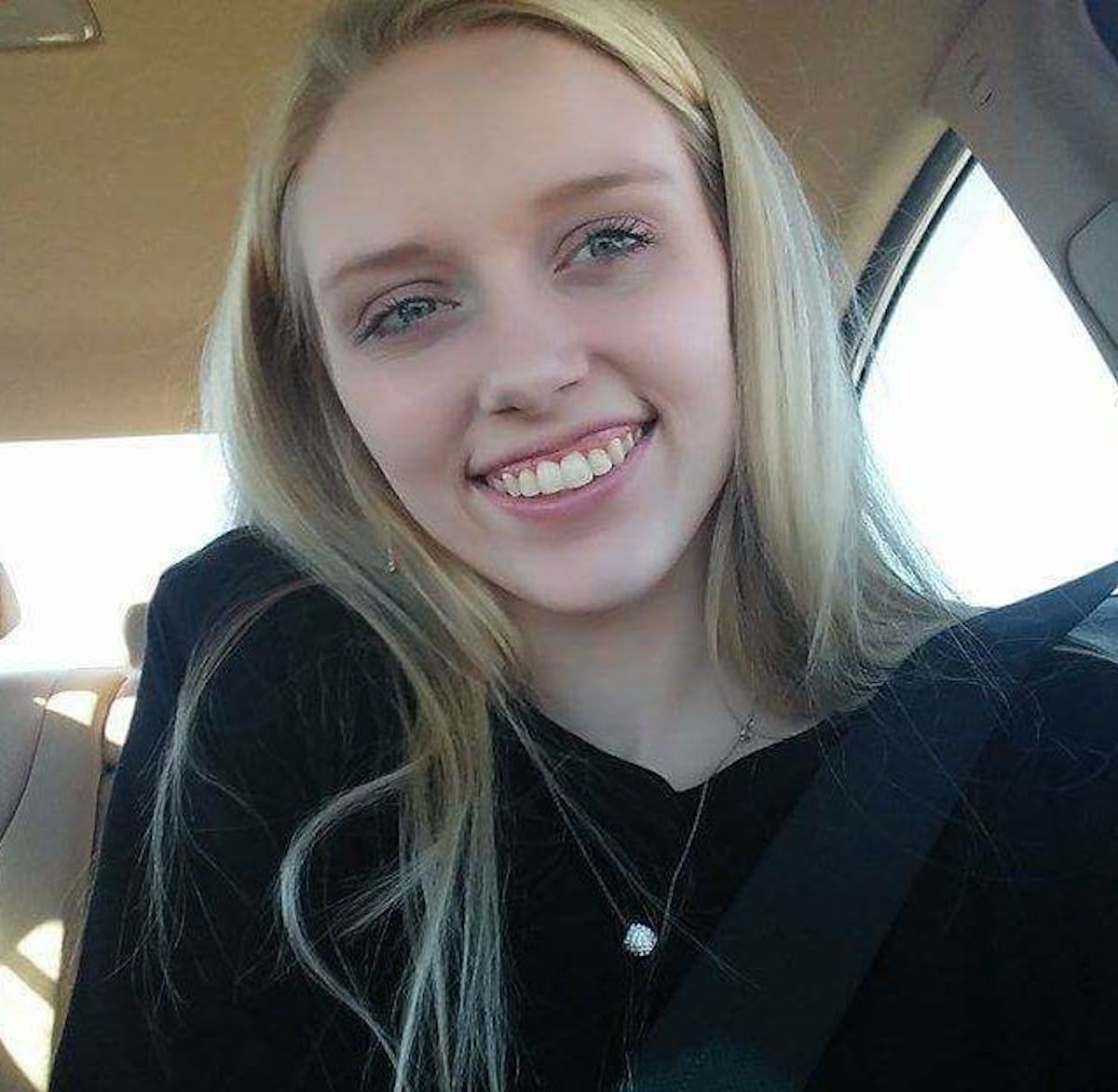 Calvin Trullinger two year old boy dead: Denver Emery an Iowa teen is charged with child endangerment leading to death- days after her boyfriend surrendered on the same charge. 
An 18 year old Iowa woman and her 37 year old boyfriend have been charged with child endangerment following the May death of the girl's two year old brother from brain bleeding and bruising caused by abusive head trauma.
Booked into Polk County Jail, Monday was Denver Emery.
The teen's arrest comes four days after her boyfriend, 37-year-old Nicholas J. Rivera, turned himself in to the police in relation to the brain hemorrhage death of Emery's baby brother, Calvin Trullinger reports Des Moines Register.
Emery's arrest followed her 'appearing' to avoid turning herself in following Rivera surrendering himself according to police.
Police charged the couple after a three month investigation reported kcci following observed injuries of the toddler brother not appearing to be an accident.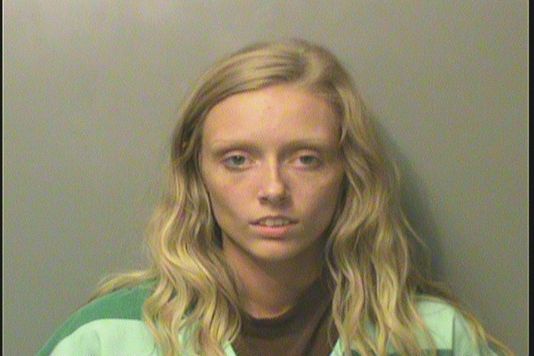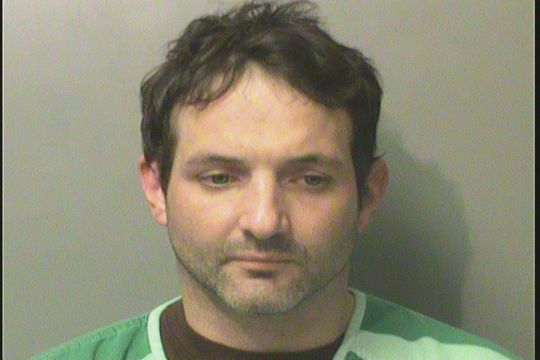 Denver Emery and Nicholas Rivera take baby brother to hospital with extensive head trauma: 
Matters came to the fore when Emery and Rivera took the 'unresponsive' toddler to Mercy Hospital, May 24 following an 'incident'. Doctors said Calvin's injuries, including bleeding on his brain, were consistent with 'abusive brain trauma' that wasn't accidental. Soon after being brought in, the two year old died. 
An autopsy showed Calvin's injuries being consistent with 'abusive head trauma' and would have been abnormal soon after his injury occurred.
The autopsy noted bruising on the toddler's back which may have been caused by fingers. 
Police say Emery, then 17 and Rivera were the boy's sole caregivers in the two weeks leading up to his death. During that period, Emery and her mother – Calvin's biological mother – communicated by phone and text message. 
Calvin's mother and Rivera told police the boy fell out of his crib a few days before he died: a claim that was corroborated by a May 20 home security recording that showed the boy climbing over the crib's railing and falling to the floor.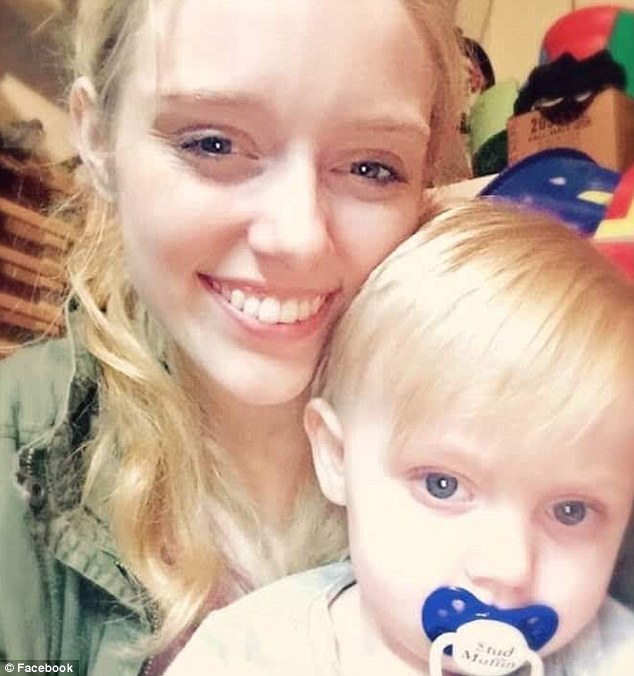 Denver Emery defends herself and boyfriend on Facebook:
In the hours leading up to her arrest, the dailymail reported Emery posting a status update on Facebook, defending herself and her boyfriend against claims that they had something to do with her brother's death.
Posted the teen, 'I want everyone to know that nick and I would never ever hurt my baby brother it destroys me that people think diffrent [sic],' 
The 18-year-old insisted that Rivera was 'so amazing with Calvin' and accused the 'f***ing news' of maligning her boyfriend and herself.
'I hope u don't see what all these disgusting people keep saying about us only if you could tell them everything and how much fun we had,' she added.
Emery ended her post by saying how much she loves and misses her 'cuddle buddy.'
Of note, Emery's mother wrote in a comment Tuesday that she loves her 'sunshine' and promised her the 'best of the best lawyers have been hired' to get her and her boyfriend out of jail. 
In August, Calvin and Emery's mother shared on her Facebook page a copy of a letter from the Iowa Department of Human Services notifying her that agency had conducted an investigation into allegations of child abuse and concluded that an unspecified incident involving the deceased toddler could not be confirmed.
The mom wrote in a status update that the family of Calvin's biological father 'turned me in for "killing my son."'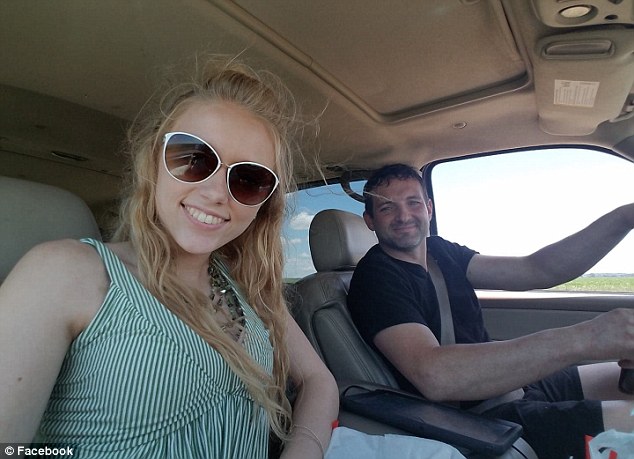 Calvin Trullinger father demands answers in tragedy that no one saw coming:
Speaking to Local 5 TV Calvin's father,Matthew Trullinger said he wanted answers, saying that his son's death was a tragedy that he claims 'no one saw coming'. The father said he didn't live with his son after becoming separated with the boy's mother. Nevertheless Trullinger said he was at the hospital for his son's  last moments.
'His eyelids were half open and I could see his eyes,' Trullinger told the media outlet. 'He was just so helpless. Doctors had machines attached to his skull. I never thought any of this would happen.'
'I just hope I wake up from this nightmare,' he said. 'I just want to know what happened. I just want to know everything. I have a lot of questions and I just want to know the answers. That's all I want.'
It remained unclear how Calvin ended up being looked after by the mother's teen daughter and the mother's whereabouts in the two weeks where Emery and her boyfriend had virtual oversight of the child. Oversight that may have ultimately cost Calvin Trullinger his life.
Following their arrest, Emery was denied bond while her 37 year old boyfriend was held in lieu of $50K bond. Rivera was scheduled to return to court September 17.
Neither Emery or Rivera have entered a plea with court records not reflecting an attorney for either defendant.
Child endangerment causing death is a class B felony punishable by up to 50 years in prison in Iowa.