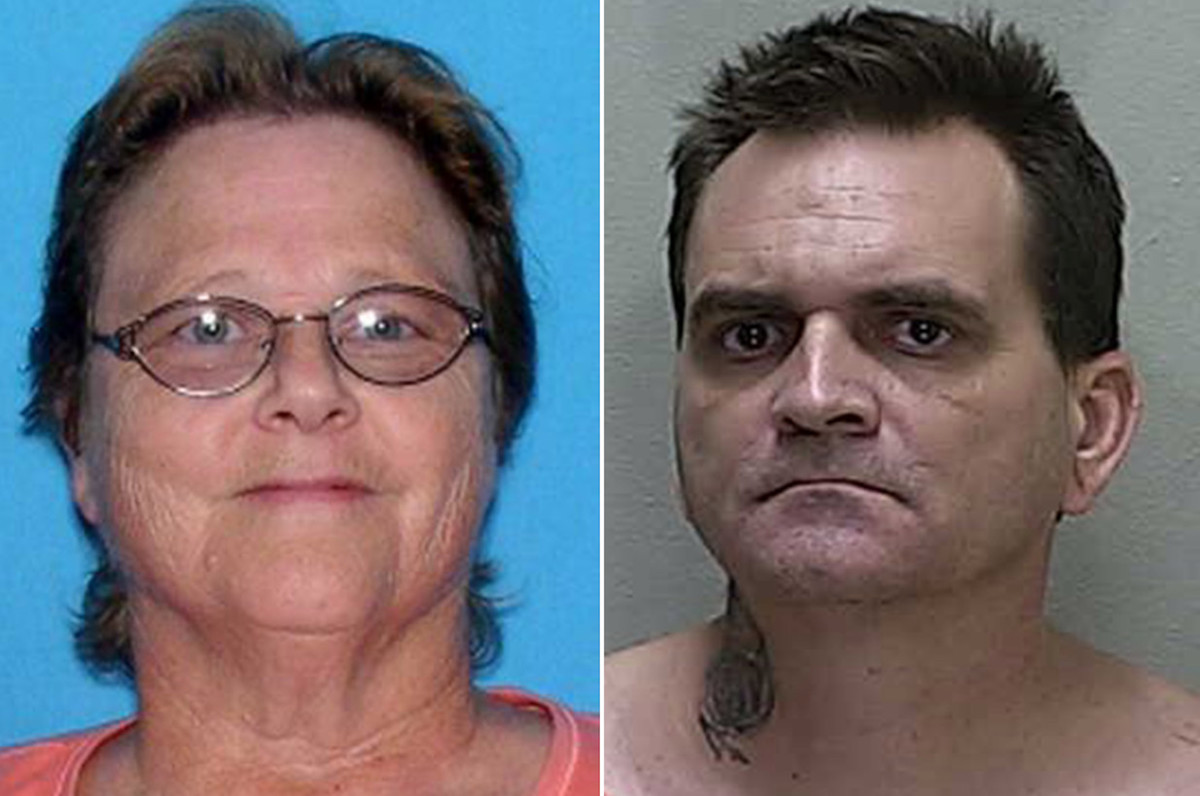 Christopher Lee Takhvar murders and dismembers long time friend (and business partner) Robin Lee Upson- citing self defense.
A Texas man has admitted to killing and dismembering his longtime business partner and friend before burying her remains in a national forest.
Christopher Lee Takhvar, 43, of Jefferson, is facing charges of second-degree murder in the death of Robin Lee Upson, a 62-year-old woman whose discarded remains were found by a hiker in Florida's Ocala National Forest in June, according to the Marion County Sheriff's Office.
Upson's remains were identified by authorities based on a tattoo of a bird — a robin — found on the torso discovered in the forest north of Orlando. Detectives said the woman's torso at the time of discovery was devoid of its head, arms and legs. 
Deputies contacted Upson's relatives in Florida and were told that Takhvar had recently borrowed her van but never returned it.
The vehicle was later located in Orlando with detectives finding evidence that Takhvar — Upson's friend and business partner of two decades — was the sole occupant of the van and used it to transport and dispose of the woman's remains. Evidence found at Upson's home in Belleview, Florida, indicated that she had been killed and dismembered there, authorities said.
Takhvar was later arrested in Jefferson, Texas, on a warrant for the theft of Upson's van on Aug. 15. He then admitted to detectives that he stole Upson's van before killing her, but maintained it was in self-defense, claiming Robin 'came at him with a knife while he was holding an electric chainsaw' and that he 'accidentally turned the chainsaw on,' fatally wounding her according to the Orlando Sentinel. 
Takhvar admitted dismembering and mutilating Upson's body before dumping her torso in the 387,000-acre national forest. He also told detectives he buried Upson's head, arms and legs in her back yard. Forensic technicians later recovered the buried body parts, authorities said.
After reviewing evidence in the case, a detective refuted Takhvar's claim of self-defense and transported him from Texas to Florida's Marion County, where he was charged with murder and grand theft of a motor vehicle.
Not immediately clear is the state of finances between the two former long time friends and business collaborators- and whether that may have played a part in any animosity the pair may have felt towards each other.
Takhvar remained held without bail in the Marion County Jail, authorities said.