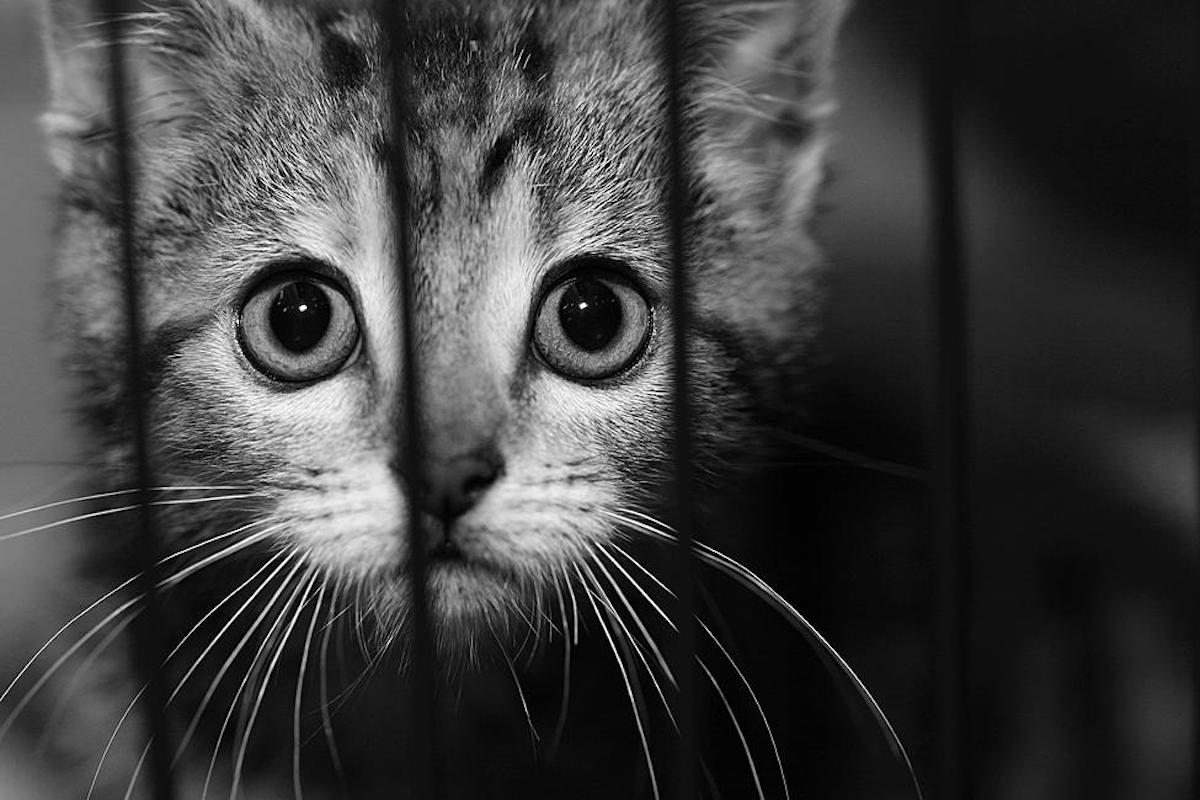 Indiana animal facility, Spencer County Animal Shelter investigated for euthanizing cats by freezing them alive as feline epidemic sets in following alleged criminal animal abuse.
Indiana authorities are investigating claims that Spencer County Animal Shelter workers were forced to euthanize kittens by freezing them alive. 
The allegations of animal abuse follow several ex employees coming forward and claiming having witnessed 'the cruel and inhumane procedure,' being performed on at least two different occasions.
One former worker named Bridgett Woodson, who worked at the animal facility just on three and a half months told WEHT that she was asked to participate in the cat killings twice — with the most recent case coming on July 31.
Told Woodson, 'The first time I was given an option to either just put it in a bag and put it in the freezer with no sedation, nothing — because I'm not a vet, I don't have the license to be able to do that,'
'The second time I was not given the option, and I was just told to go ahead and put it in the freezer,'
Adding, 'I mean, this cat was still up and moving and I had told her, and I still got the same response.'
On both occasions, Woodson said she refused to put the cats in the freezer, in each instance calling the vet instead. She was allegedly ordered to carry out the killings by a Spencer County Animal Control Officer, the Courier & Press reports.
'I had to do something,' Woodson said, soon after quitting and getting cops to investigate.
'I'm super concerned about the animals,' she said. 'If this is deemed as acceptable and no one is held accountable, what else will start to slip through the cracks.'
Spencer County Animal Shelter euthanasia investigation: How often and how many felines at the same time?
Spencer County Sheriff's Office Detective Chris King, who is handling the case said that a number of witnesses have come forward since Woodson first accused the shelter of animal abuse. They claimed to have seen at least two freezer killings — one of which included the deaths of four kittens at once.
County officials expect the investigation to be taken over by the Indiana State Police due to conflict-of-interest reasons.
The animal control officer allegedly involved in the deaths, identified by WEHT as Christina Payne, refused to answer requests for comment over the weekend. Woodson has been sharing text messages they exchanged about the alleged abuse with local media outlets.
'Hey. I took the cat to the vet and had it put down,' the ex-employee wrote in one text to Payne, according to the Courier.
'You can take the cost out of my pay check if that's a problem,' she said. 'I will not be putting live animals in the freezer if there's another option available, please don't ask me to do that again.'
Texted Payne in response, 'That's fine but so you know, the freezer option is no less humane. It's fine though Bridge. I'm here for my employees. Always.'
TONIGHT AT 6- We will have more details on the Spencer County Animal Shelter Investigation. We spoke with a shelter volunteer who says she rescued the rest of the shelter kittens @my44news pic.twitter.com/TAu6Tsk0gD

— Megan DiVenti 44News (@MDiVenti44News) August 13, 2018
Impinging on animal guidelines of ethics, health and animal abuse:
The American Veterinary Medical Association Guidelines for the Euthanasia of Animals considers the 'slow chilling or freezing of un-anesthetized animals' – aka hypothermia, an unacceptable and inhumane method of euthanasia.
Of note, a regard of the Spencer County Animal Shelter's Facebook page over the weekend, despite noting recent bad publicity, stated still being open. The page has since been shut down.
Of further disconcert, a sign posted outside the shelter stated the facility no longer adopting out or accepting any cats, as they are currently facing an outbreak of Panleukopenia, a contagious feline disease.
Results of a final investigation is expected in the coming days.
BREAKING: The lead investigator in a case involving the Spencer County Animal Shelter tells Eyewitness News a handful of witnesses have confirmed the shelter euthanized animals on two different occasions by freezing them alive. https://t.co/BxRuwfEIwT

— Eyewitness News (@WEHTWTVWlocal) August 13, 2018