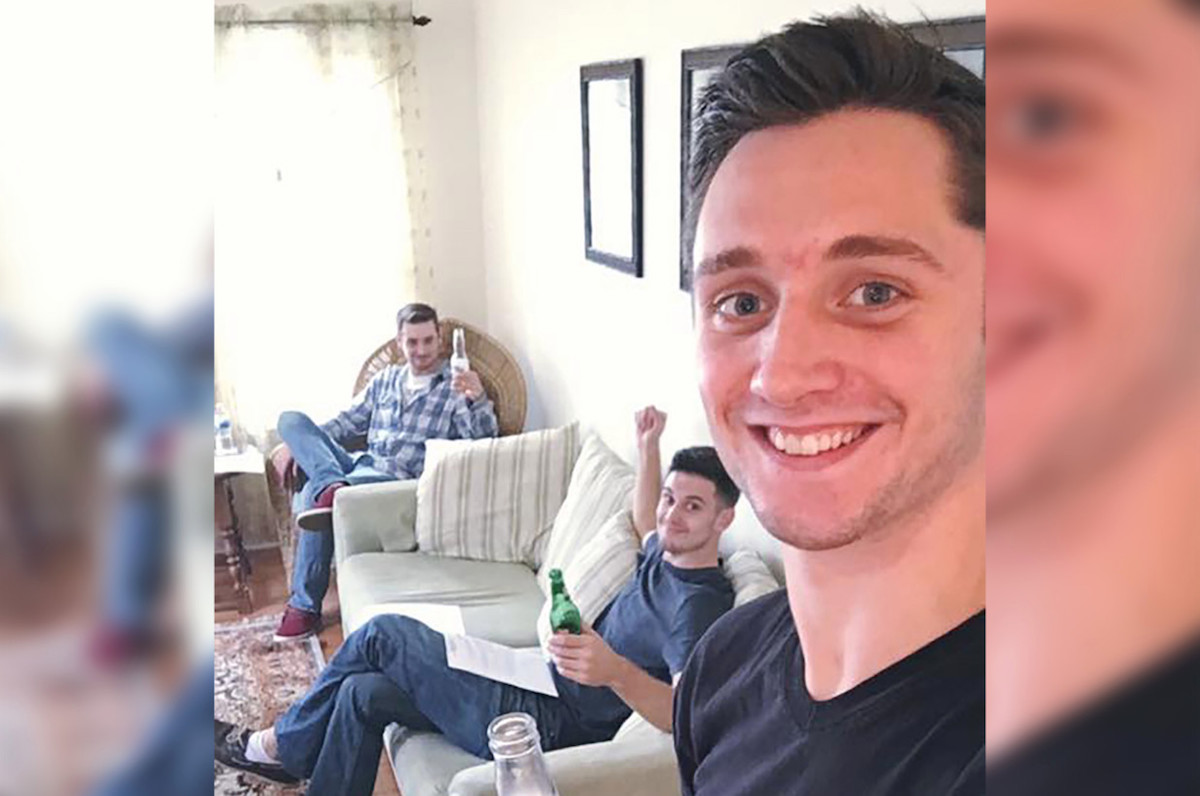 Tragedy: 

Robert Zachary 'Zack' Bunsa a Basking Ridge, NJ man drowns while playing a 

'who can stay underwater the longest' challenge game at a bachelor party. 
A New Jersey man at a bachelor party has drowned after participating in contest game called, 'who can stay underwater the longest.'
Identified as the deceased man was Robert Zachary 'Zack' Bunsa of Basking Ridge following the 23 year old attending revelries at a Lake Sinclair home in Georgia on Saturday with about a dozen other guests, including his brother.
'He was attempting to see how long he could hold his breath, and tragically, he drowned,' Baldwin County Sheriff's Capt. Brad King told via the nypost. 'I don't know if it was the type of thing that was ongoing all afternoon or if it was a spur-of-the-moment type game'.
The group of 15 men didn't realize Bunsa hadn't gotten out of the water at first. Thinking Bunsa was already back at the house, where they went up to look for him, authorities said.
'He was missing for some time — over 7 minutes, at least — before they realized,' Cpl. Lynn Stanford told the Macon Telegraph.
Finally, one of the men back at the lake dove in to look for Bunsa and pulled him out of an area between 5 and 10 feet deep near the dock. Visibility in the lake is about 1 foot, Stanford said.
A law enforcement officer living nearby performing CPR for 10 to 15 minutes before EMS arrived.
A helicopter was called to airlift Bunsa for treatment only for the 23 year old student to already be pronounced dead at the scene.
No charges were expected to be made in what has since been described as a 'terrible accident.' 
Bunsa was a graduate of Koinonia Academy in Plainfield, NJ, where he played on the high school's basketball team. He worked at Urban Table Restaurant in Basking Ridge, a former employer of his, Lauren Rubio of the Harvest Restaurant Group, told NJ.com.
'He was an awesome young man, we were blessed to have him,' Rubio said. 'He always carried himself as a mature, strong person. We only have good things to say about him.'
Which is to wonder at what price masculinity and the pursuit of defining it and pursuing it amongst other able bodied men….
Robert Zachary 'Zach' Bunsa pictures,drowned in a Georgia lake https://t.co/1zrUCezjyH pic.twitter.com/SWUPoqxoE2

— infowe (@infowe) August 8, 2018