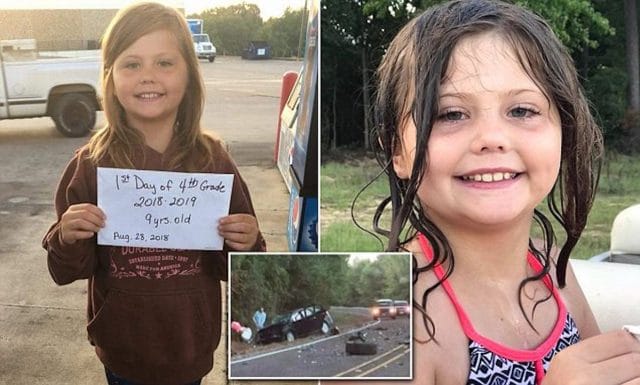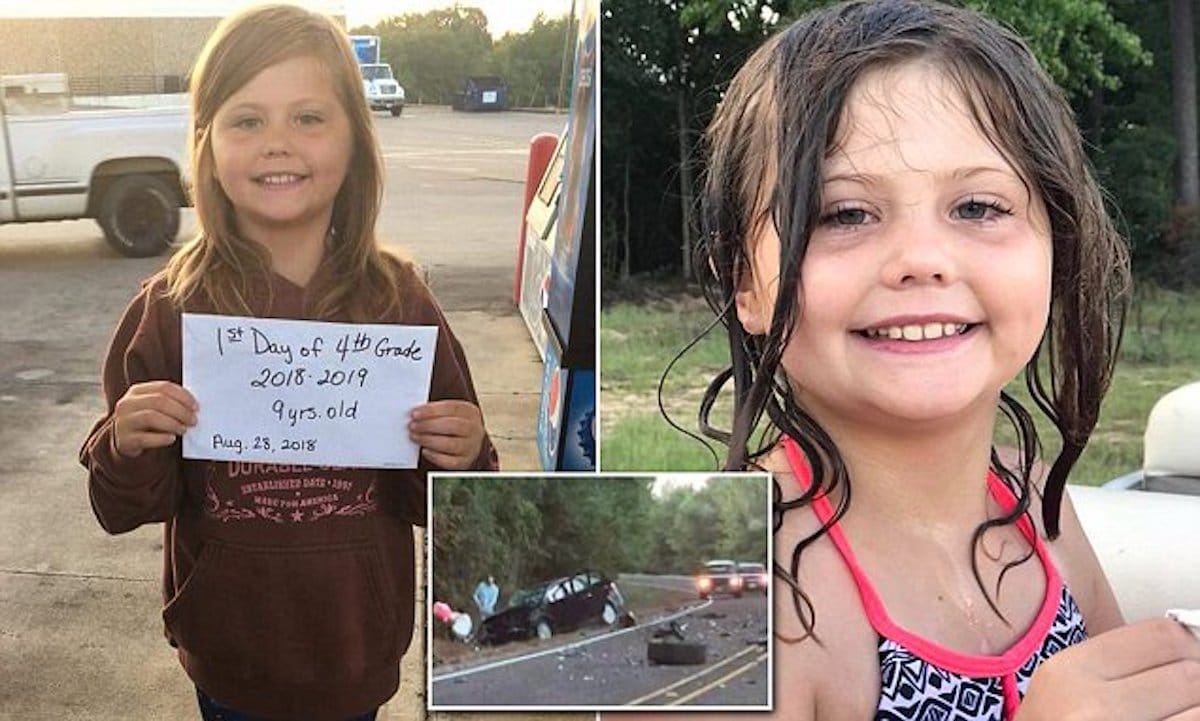 Payton Crustner a 9 year old fourth grade, Laneville, Rusk County, East Texas schoolgirl is killed ten minutes after taking first day of school photo in horror car crash. 'Remembering Payton', fundraiser set up.
A 9 year old Rusk County, East Texas girl has died minutes after being photographed celebrating her first day of school, Tuesday morning.
Holding a handmade sign celebrating her first day of fourth grade, August 29, Payton Crustner was dead ten minutes later after being involved in a horrendous two car crash en route to school.
Crustner's 16-year-old brother, who was also in the car with her, was rushed to the hospital in critical condition. 
EastTexasMatters.com reported the other occupants of the vehicle, including the driver, 32-year-old Miranda Michelle Clark of Laneville and a three-year-old backseat passenger, being treated for non-life-threatening injuries and later released from hospital.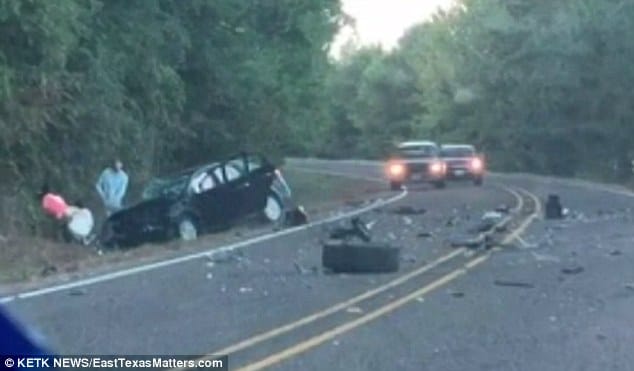 Laneville, Rusk County, East Texas car crash remains under investigation:
A cited police report told of Clark driving her 2017 Nissan Sentra south on Farm-to-Market Road 225 outside Henderson just after 7am when a northbound GMC pickup truck operated by 18-yer-old Marcus Dukes suddenly turned left and into oncoming traffic. 
Clark veered to the left, also into oncoming traffic, to avoid colliding with Dukes' vehicle, but the woman's maneuver failed and Dukes' truck smashed into the Nissan, causing the vehicle to spin out of control.
Clark was wearing a seatbelt at the time, but Payton, who was sitting in the backseat, only had the bottom portion of her seatbelt on and was ejected from the car onto the roadway on impact. She was pronounced dead at the scene.
The girl's older brother, who was sitting in the front passenger seat, and the three-year-old who was also sitting in the backseat, were not buckled in.
The teen was rushed to Christus Trinity Mother Francis-Tyler in critical condition. The dailymail reported family members saying the brother was still in the ICU come Wednesday. 
Dukes, the driver of the pickup truck, was also hospitalized and later released home.
Meanwhile, a co-worker of Payton's mother has launched a Facebook fundraiser, Remembering Payton, to help the grieving family with the child's final expenses and with her brother's medical care.
As of just after Thursday midnight, EST, more than $12, 260 had been raised, surpassing the initial target of $10,000.
To date, no charges have been filed in connection to the deadly crash, as the crash continues to remains under investigation.