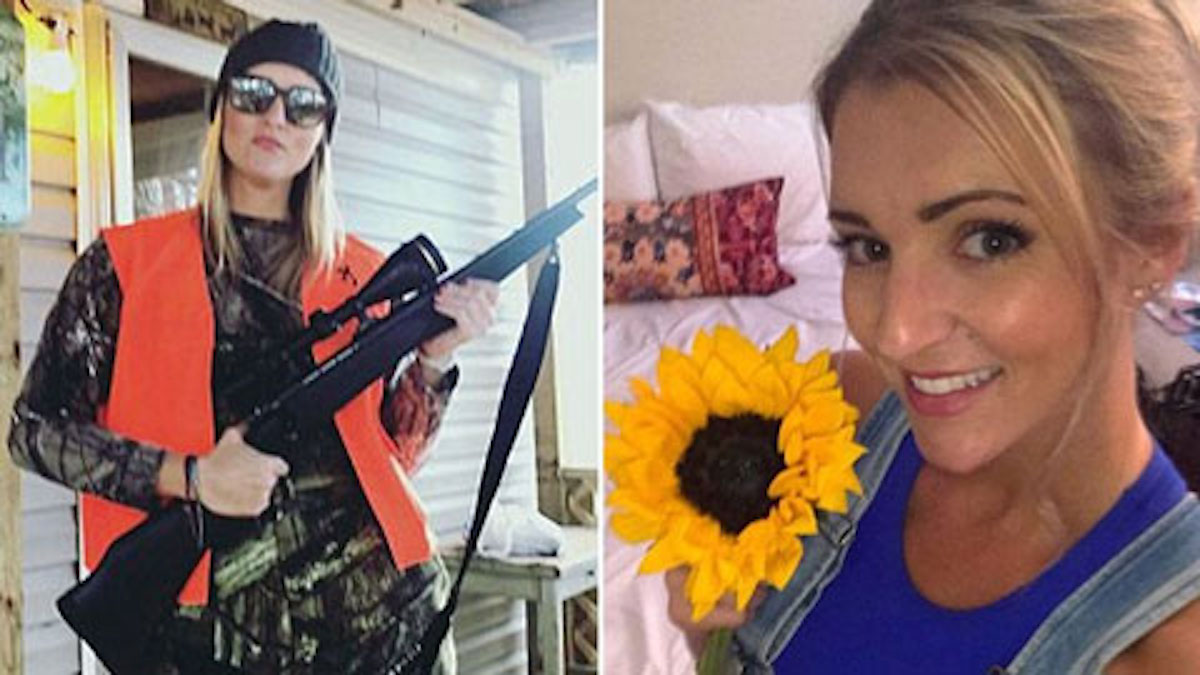 Lauren Cutshaw dashcam video arrest: A Bluffton, South Carolina woman preaches her whiteness, privilege and thoroughbred status in order to avoid arrest and becomes America's most reviled.
Becoming the face of white privilege and unbridled self entitlement is South Carolina's Lauren Cutsaw, who in the space of a day has become America's newest object of scorn and hate after a DUI episode saw her demanding she not be arrested cause she was a 'clean, white thoroughbred white woman.'
The episode which has upped the ante and discontent amongst ordinary Americans who sense that they in fact do live in a- 'me vs you society' (white thoroughbred vs non white, poor and non ivy appointed) following the release of dash cam video by South Carolina cops.
In the footage (see below), 32 year old Lauren Elizabeth Cutshaw of Bluffton is heard bleating about her pedigree status, her whiteness and other special effects as proof as to why the law needn't apply to her.
'Please, I don't want to know what it's like,' Cutshaw explains to the big bad policeman come to humble her. 'I'm a pretty girl. Don't make me go in there.' 
Lauren Elizabeth Cutshaw photos: DUI South Carolina driver too white to be arrested                                                                                                                         
Lauren Cutshaw dashcam video arrest: 'Please, you will ruin my whiteness….'
In her defense, the boozed up Ivy League princess protests only having had two drinks (at an uppity luxury venue down the road) celebrating her birthday before speeding her way past a four way stop sign.
Do not pass go! Go back and do your national penance for the tabloids and ordinary Americans demanding your blood Lauren.
But it gets grimmer better.
In the dashcam video obtained by the nypost, Cutshaw who clocked in at 0.18 BAC (over twice South Carolina's driving legal limit of 0.08 percent) can be hard pleading with cops that the arrest would 'ruin her career.'
Do you suppose? Then again there's always reality TV too.
Cutshaw proceeds to tell officers that she's never been in trouble with the law because she was a perfect student, high school cheerleader and sorority sister. All code words for white, clean and thoroughbred and only big bucks need qualify thank you very much!
Our collective hero as of Tuesday faced charges for speeding, disregarding a stop sign, simple possession of marijuana, driving under the influence and possession of drug paraphernalia.
She was booked into the Beaufort County Detention Center and later released, according to court records. Indeed.