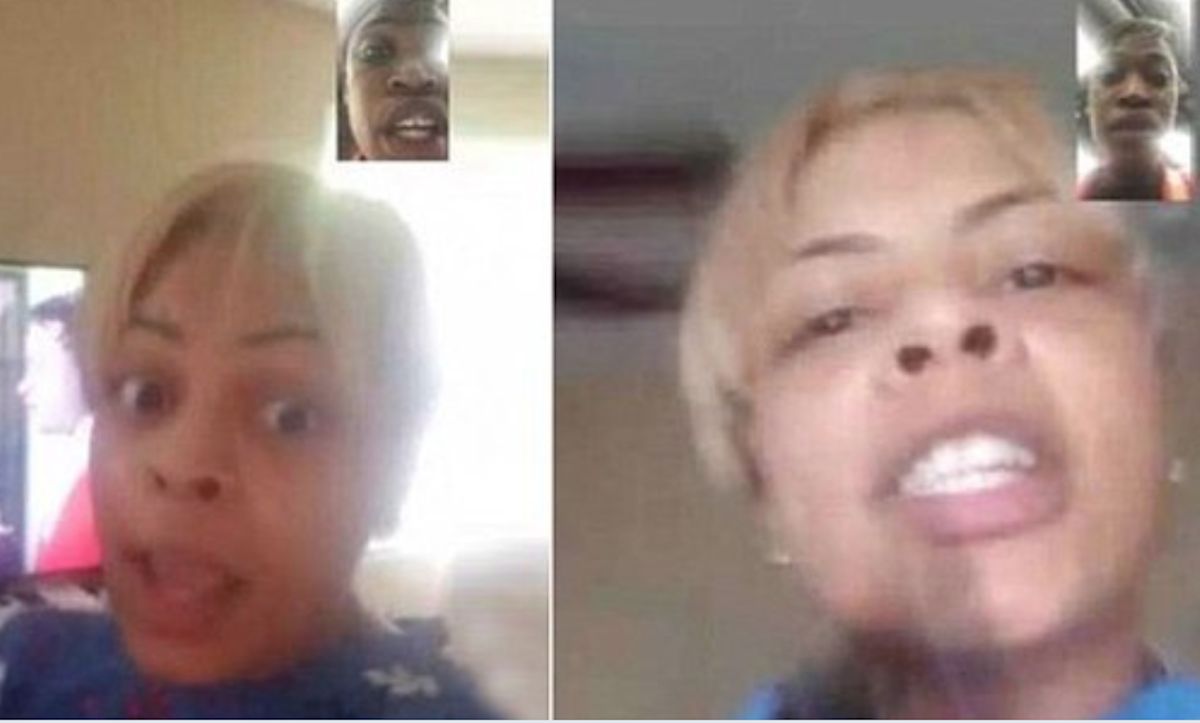 Keanna Cammon a Tuscaloosa, Alabama woman is arrested after calling her lover's wife on Facebook live chat- threatening to shoot him if he doesn't sign divorce papers. The man is later critically injured. 
A Hoover, Alabama wife has told of receiving a 'Facebook chat live video' call from her husband's mistress showing the woman holding her husband at gunpoint demanding he sign divorce papers only to critically injure him when he refuses.
The incident followed Keanna La Trise Cammon, 38 calling her lover's wife, Wednesday morning via video chat service and showing the 'terrified' woman she was holding a weapon to her 30 year old husband's head.
Posted the wife just on 8.30am, 'This crazy a** b**** Keanna Cammon just called me live with a gun at my [expletive] husband's head,'
'I don't know if he is OK and I don't where about he is in Tuscaloosa. Can somebody help me? I'm at work and I am about to lose it. I think she shot him.'
Two hours later the wife posted: 'She [expletive] shot him. I'm about to lose my (expletive) mind.'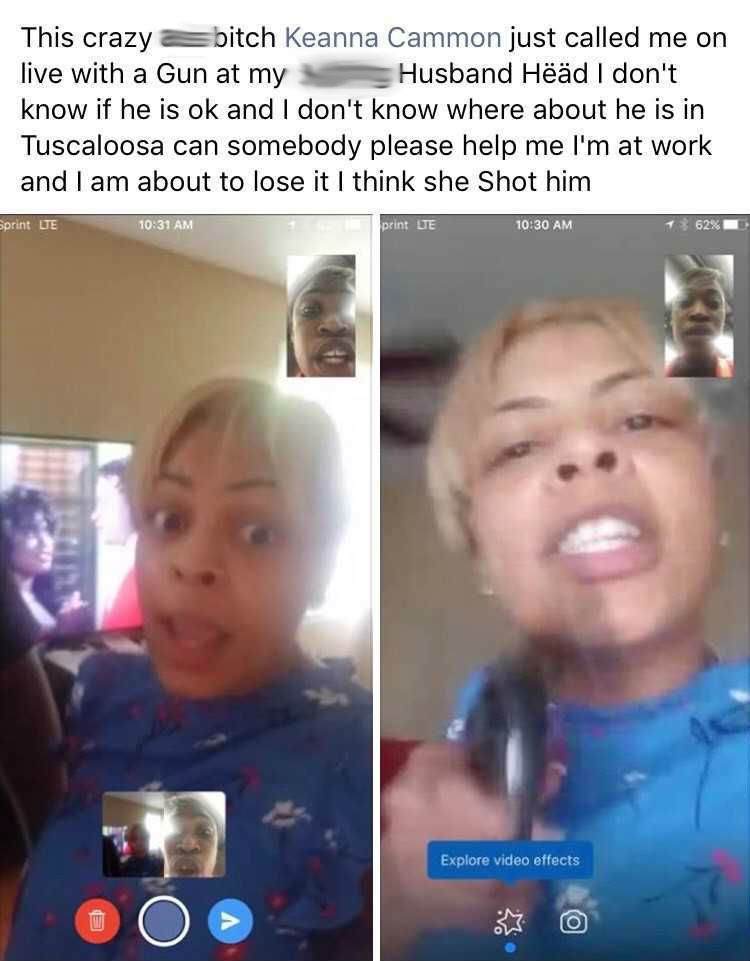 Keanna Cammon demands lover sign divorce papers after finalizing her own divorce:
AL.com reported police arriving at a property in the 600 block of 27th Street in Tuscaloosa circa 10.30 am and finding the husband shot in the torso. 
He is now in a critical condition at DCH Regional Medical Center, WVTM13 reported and fighting for his life.
Cammon admitted to cops she was waving the gun, saying it fired while arguing with the victim's wife, according to court papers seen by Tuscaloosa News. 
The wife told cops Cammon was threatening to kill her husband if he did not finalize their divorce. Cammon filed for divorce from her own husband last week.
Cammon has been charged with attempted murder and is in Tuscaloosa County Jail on a $60,000 bond.
It remained unclear if the wife was aware her husband was having an affair or was aware of Cammon's existence and how long the 'liaison' had been going on prior to Wednesday's ultimatum…