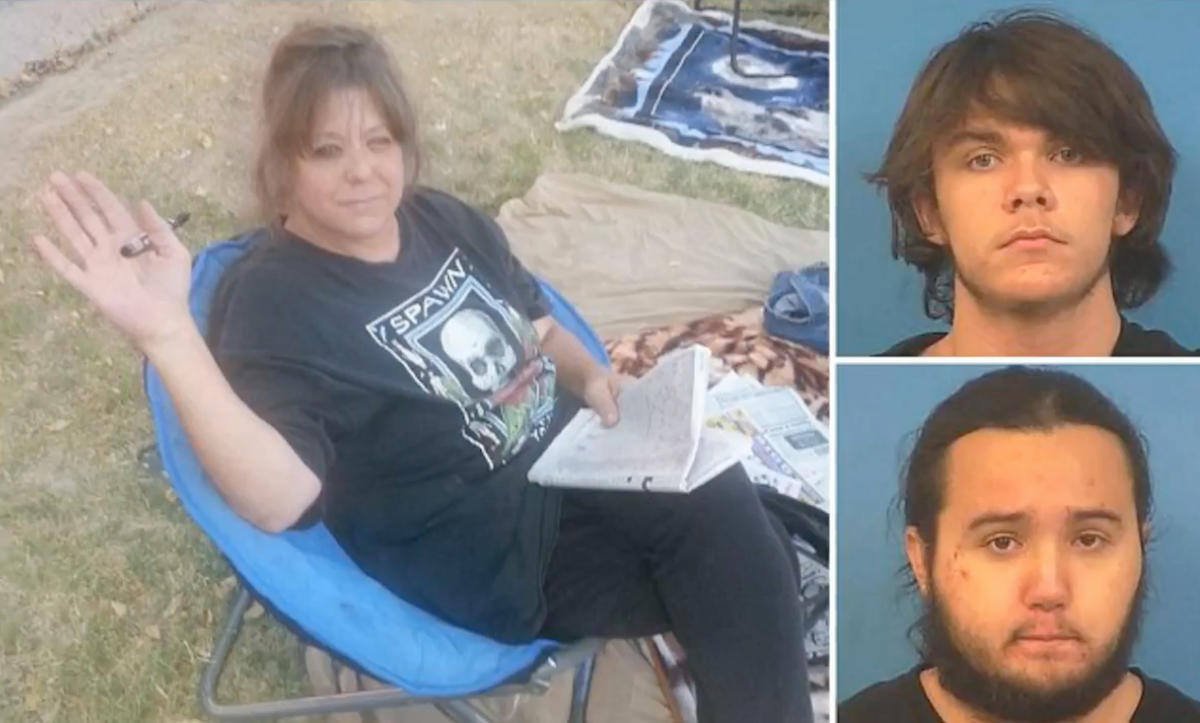 Dawn Liebig, Pahrump, Nevada mom murdered by teen sons, Michael Wilson and Dakota Saldivar cause she complained too much. 
Two Nevada teens have confessed to fatally beating their mother and burying her in a shallow grave after telling authorities 'they couldn't take her complaining'. 
Arrested Wednesday were 17 year old brothers, Dakota Saldivar and Michael Wilson, following their mother, Dawn Liebig, 46, being reported missing from the family Pahrump home on Monday. Both teens now face charges of open murder, conspiracy to commit murder and domestic battery with a deadly weapon in the stabbing and bludgeoning attack, KVVU reports.
The mother's murder was discovered after an Idaho man called the Nye County Sheriff's Office requesting a welfare check at Liebig's home, claiming he didn't trust the children living at the residence. A responding detective arrived at the family home only to  find Liebig's cellphone but unable to locate the mother, leading to a missing person report.
Investigators then contacted another man who claimed Liebig's sons gave him differing stories about her disappearance. The man told detectives he believed Liebig, who had 'multiple disabilities' was dead 'due to the type of family she is in,' according to the arrest report.
Detectives then visited the home and interviewed Saldivar and Wilson, who provided inconsistent stories about their mother's whereabouts. After a search of the teens' phones and the discovery of a text that read 'my mom passed away,' Wilson confessed that he and Saldivar stabbed Liebig before burying her body in a 2-foot-deep grave.
Wilson also claimed that Liebig asked the teens to kill her before leading detectives to the shallow grave, not far from where the murder weapons were buried, according to the arrest report.
Wilson told detectives Liebig had adopted him five years ago. It's unclear if Saldivar was also adopted. The two have an older brother, Michael Liebig, who was reportedly in jail at the time of the brothers' arrest.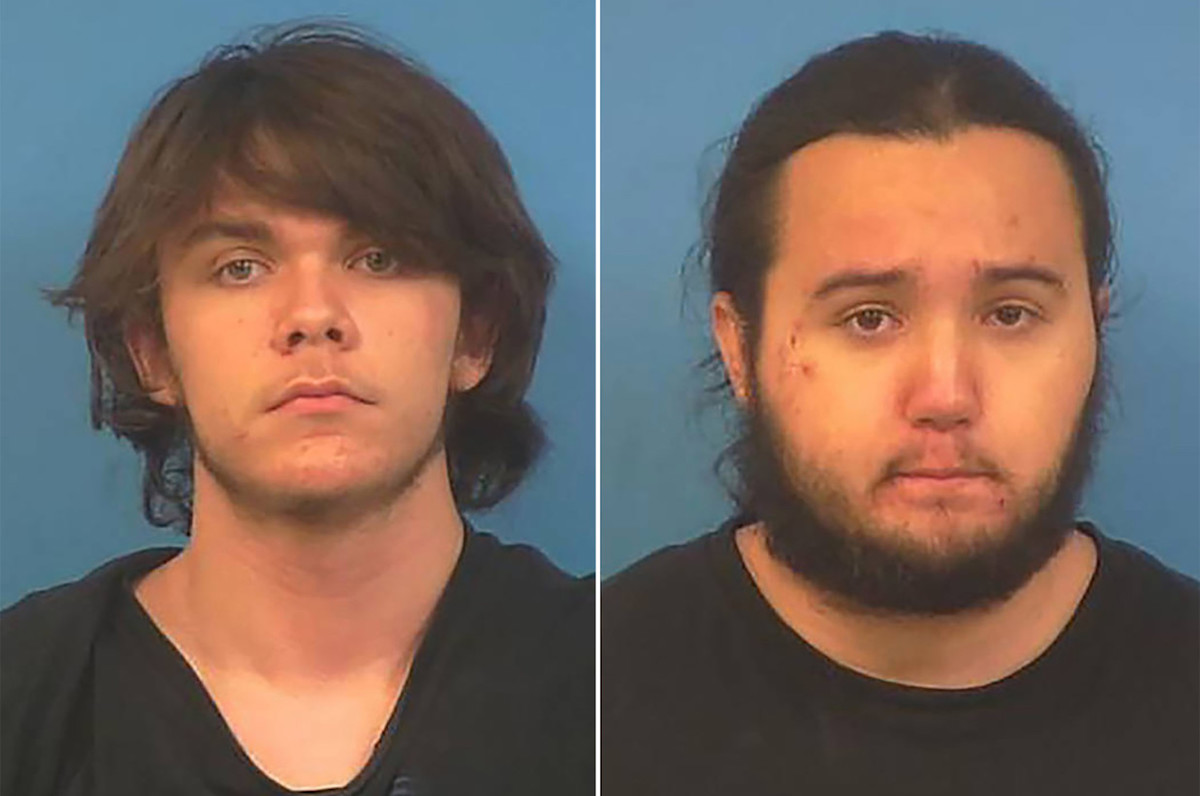 At the home where deputies with the Nye County Sheriff's Department say two teens murdered their mother 46-year-old Dawn Liebig. pic.twitter.com/4KVEyGn2mw

— Abby (@abbytheodros) August 2, 2018
Dawn Liebig Facebook post: 'I want my boys to become the men I hope for. I live for them.'
Saldivar told detectives during subsequent interviews that he and Wilson decided on July 19 to kill Liebig because 'they couldn't take her complaining,' police said.
The last post on Liebig's Facebook profile is from July 19. A picture of four male teens sits atop the profile.
'Im a mom that hopes she did okay,' the profile reads. 'I want my boys to become the men I hope for. I live for them.'
Police records indicated Saldivar and Wilson planning to stab Liebig in the jugular vein so she would die quickly. They waited for her to go to sleep on July 19 and Wilson stabbed her in the neck. Saldivar then bludgeoned her in the head with a hammer about 20 times.
Liebig even cried out for help, screaming for Saldivar and Wilson since she was unaware that they were attacking her, Saldivar told detectives.
The 25-minute attack ended only when the hammer perforated Liebig's skull. She was then stabbed in the back of the neck with a pocket knife before her body was buried in the desert, according to the report.
One of the teens later led detectives to the shallow grave where Liebig's body was found and also led investigators to the murder weapons, Sgt. Adam Tippetts announced on Facebook.
'Further interviews were conducted and both juveniles finally confessed that a few hours prior to the murder, they had a fight with Liebig and were tired of her parenting style and demands on them,' Tippetts posted. 'They stated they waited until she fell asleep then attacked her. The juveniles recounted a graphic stabbing and bludgeoning. They stated that this attack lasted for approximately half an hour while Liebig fought for her life.'
Saldivar and Wilson were booked into the Nye County Detention Center, where they were processed as adults.