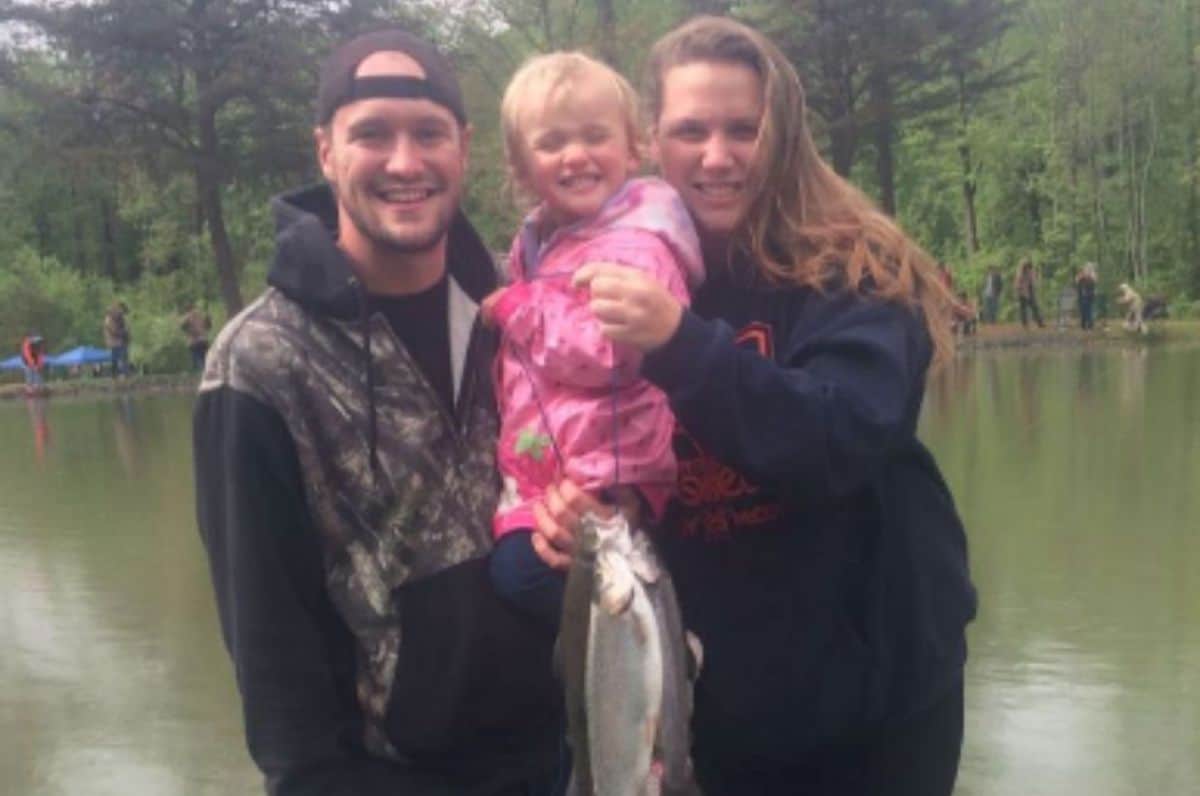 Cody Binkley a Palmyra, Pennsylvania man is charged with the drowning deaths of his fiancee and daughter after crashing his boat while under the influence of marijuana.
A Pennsylvania man who crashed his boat while high on marijuana killing his fiancée and young daughter in May is facing homicide and involuntary manslaughter charges.
Indicted was Cody Binkley, of Palmyra, with the Dauphin County District Attorney's office charging the 26 year old with four felonies, including two counts of homicide by operating a watercraft under the influence, and 12 misdemeanors in the May 7 crash in Harrisburg that killed Mary Bredbenner, 25, and Madelyn Binkley, 3, as well as the couple's dog.
PennLive.com reported tests measuring levels of THC in Binkley's system showing he'd smoked pot within one hour of the fatal crash into Harrisburg's Dock Street Dam on the Susquehanna River.
'I killed them all,' Binkley told a wildlife conservation officer two hours after the crash, according to court documents. 'I killed my whole family.'
Binkley had owned his 15-foot, flat-bottomed boat for just two months when he set off at sunset, planning to camp overnight on a nearby island. But when he drove beneath an interstate bridge, he saw 'something' in the water before encountering some rapids, according to court documents.
Binkley stood up, trying to get a clearer picture of the water in front of him, but he said he didn't realize there was a dam there until he struck it. The impact threw all occupants from the boat. Binkley 'maintained contact with Mary during the initial moments of the incident but lost sight of Madelyn,' according to court records.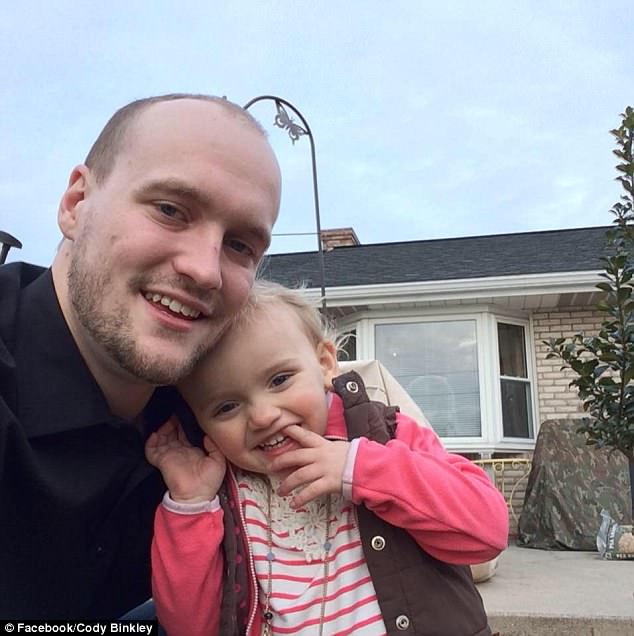 Cody Binkley admits fiance and daughter weren't wearing life jackets.
Binkley managed to escape the dam's hydraulic boil and told his fiancée to swim to shore. He thought all three were making their way downstream, only to find no sign of his fiance and daughter when he later pulled himself ashore.
Bredbenner's body was found in the 64-degree water about 90 minutes after the crash, while the body of Binkley's daughter was recovered three days later.
Binkley told police, Bredbenner and his three year old were not wearing life jackets. The girl's life jacket wasn't properly fitted, leading investigators to believe she 'fell out of the life jacket' immediately after entering the frigid water.
But it gets grimmer.
Surveillance video shows the moment the boat driven by Cody Binkley hit the Dock Street Dam in Harrisburg. The crash killed his fiancee, Mary Bredbenner, and his 3-year-old daughter, Madelyn Binkley. pic.twitter.com/GYqm2mUCIi

— CBS 21 News (@CBS21NEWS) August 22, 2018
Cody Binkley marijuana addiction:
Marijuana leaves, stems and pieces were later found littered throughout Binkley's Chevrolet Blazer, which reeked of pot, court records revealed. Police also found a sandwich bag containing at least one-eighth of an ounce of marijuana that Binkley said they intended to smoke while camping.
Binkley was also taking methadone at the time to help him kick his heroin habit, according to court records.
'Because of the combination and levels of controlled substances in Binkley's system, he ignored instinctive, natural, and manmade warnings of the hazard in his path of operation; and did not realize the Dock Street Dam was in front of him,' prosecutors allege.
Binkley's attorney, Michael Palermo Jr., said the pain of losing his fiancée and daughter is so great that he's been unable to live at the Palmyra home they shared and instead lives with his grandmother.
Binkley has since been released on $50,000 unsecured bail.