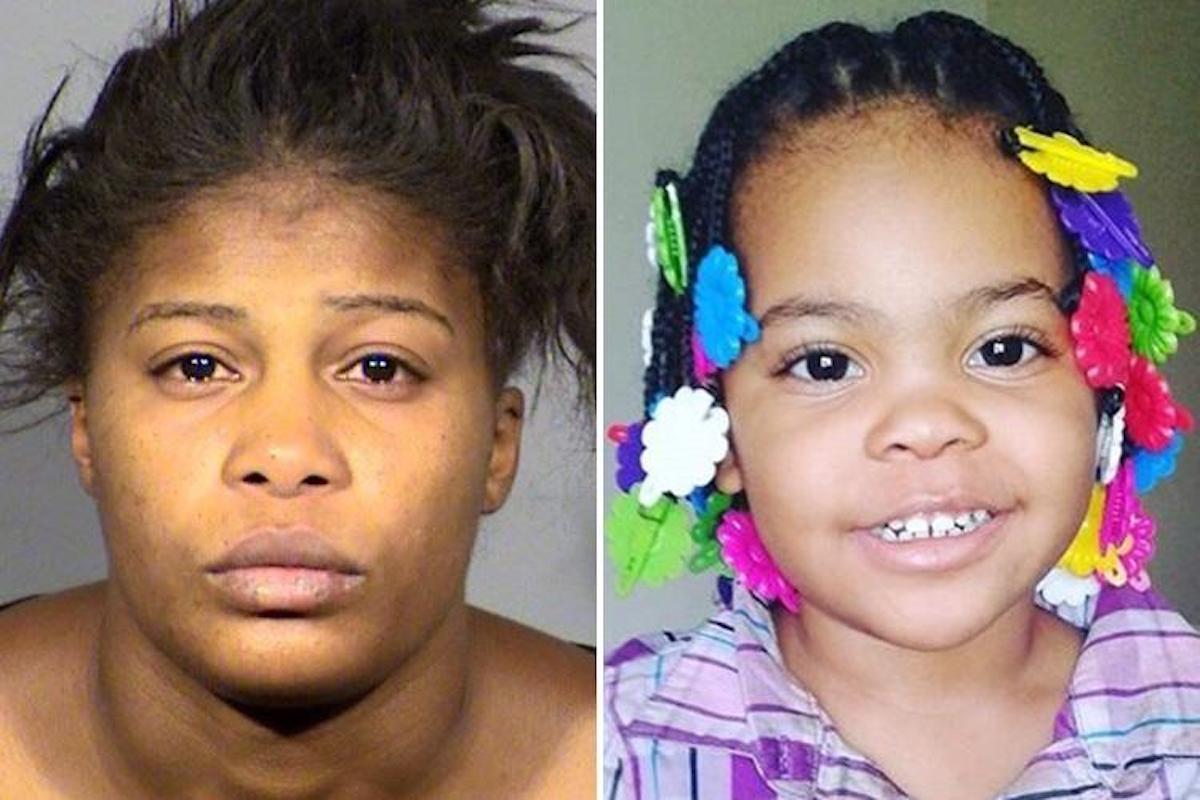 Aisha Yvonne Thomas a Las Vegas mother is arrested after beating her three year old daughter, Dejah Hunt to death and stuffing her body in a duffel bag after wetting her pants. 
A Las Vegas mother has been arrested on suspicion of murder after cops found the body of her missing three-year-old daughter stuffed inside a duffel bag and stashed in a closet. 
Identified as the 'battered' 3 year old girl was Dejah Hunt with the Clark County coroner's office saying the girl dying the result of blunt force injuries prior to the discovery of her body, August 23. Her death was ruled a homicide.
Her mother, Aisha Yvonne Thomas, 29, conceded 'striking' the girl, telling detectives she panicked, wrapped Dejah's body in trash bags and a duffel after the girl became unconscious hours earlier.
Thomas said she'd struck her daughter in the head as 'punishment,' for wetting her pants at 2am, according to a police arrest report.
Dejah fell to the floor and would not stop crying.
According to the mother, she then gave her daughter some water and left the apartment to go to a grocery store for about 10 minutes.
Upon returning, Thomas found Dejah wrapped in a blanket and not breathing in the master bedroom. The mother claimed wrapping her child's lifeless body in multiple white trash bags for the smell, stuffed the dead girl into the duffel bag and placing it in the bedroom closet. 
Dejah Hunt never stood a chance: Lived in a home of dysfunction, ongoing legal infractions and domestic violence.
Thomas was arrested after calling 911 and reporting Dejah had 'somehow' wandered away while walking to a grocery store with the daughter and the child's three other siblings. 
Officers began searching the area before turning the search indoors following the mother's story unraveling. The missing girl was found soon just on 10pm – 19 hours after Dejah's beating death – in Thomas' apartment after noticing a 'wet and moldy smell' wafting from the closet.
Of note, Dejah's father, Don Edward Hunt Jr, 30, was in jail at the time.
FOX5Vegas reported the man being arrested August 19 by Las Vegas police investigating a domestic violence complaint at the apartment.
Following the mother's arrest, Thomas' three other children, all under the age of three, were turned over to child welfare officials, police said.
Along with murder charge and an obstruction charge, jail records showed the low income mother facing multiple warrants for unpaid traffic infractions and separate felony bad check and misdemeanor obstruction charges. 
It remained unclear what assistance or programs the struggling family were offered, if anything and whether child services were aware of the tenuous circumstances surrounding the children's rearing.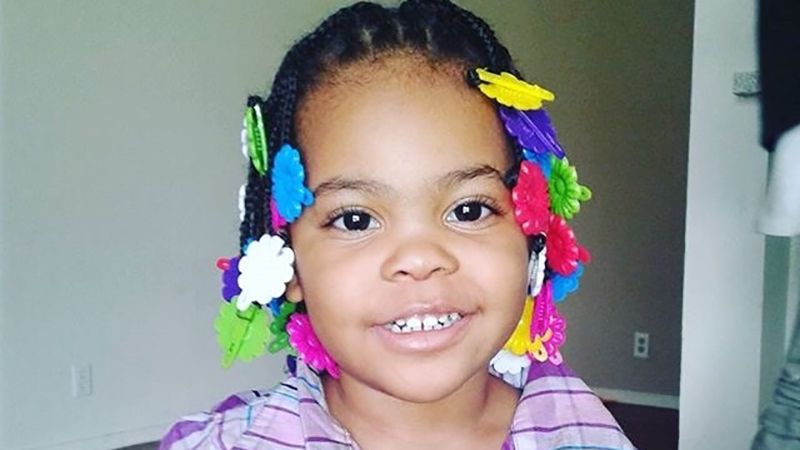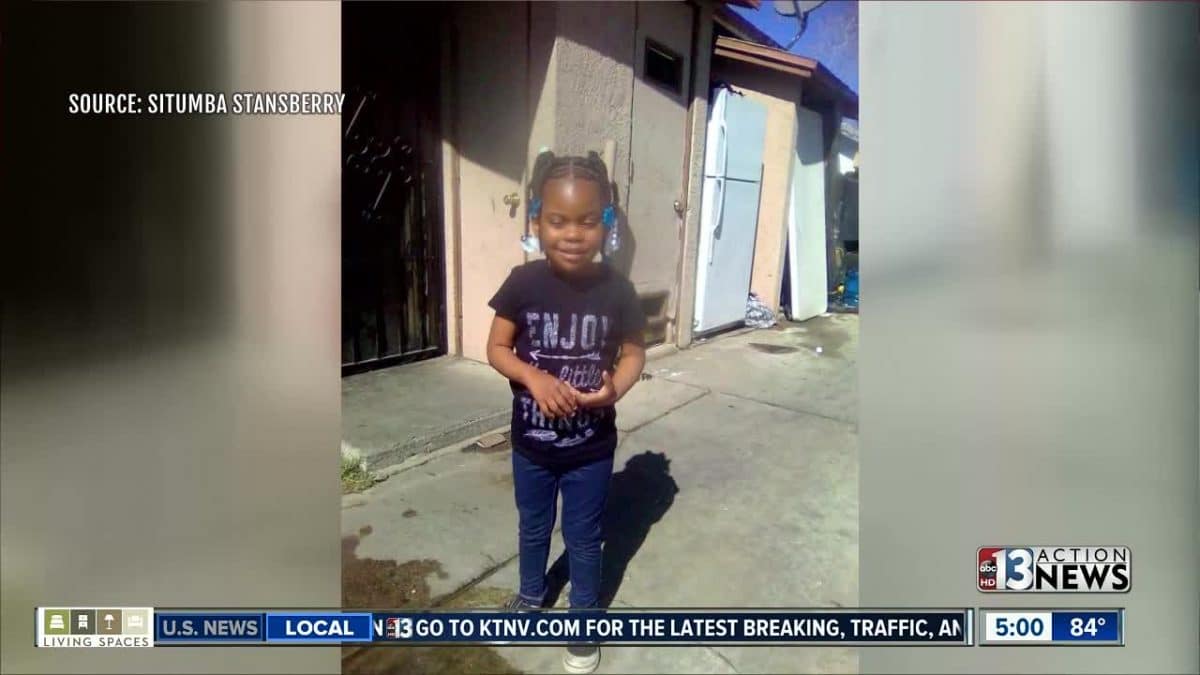 Dejah Hunt family appeal: 
Dejah's paternal grandmother, Teena Stansberry, has launched a GoFundMe page to raise money for the toddler's funeral. As of Friday evening, EST, $2350 of a $5K goal had been donated. 
'There's no more calling me Nana, there's no more of any of that from her,' Stansberry told KTNV of Dejah. 'And for me, this is a nightmare that I just want to wake up from.'
Thomas remains jailed without bail pending an October 1 hearing to determine if she'll stand trial on a murder charge.
Her court-appointed attorney, Sarah Hawkins said Thomas will plead not guilty. 
Welcome to a brave new America…