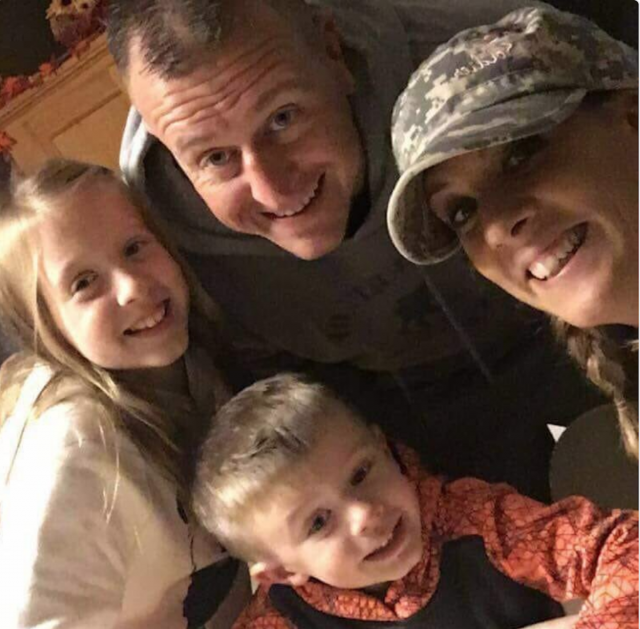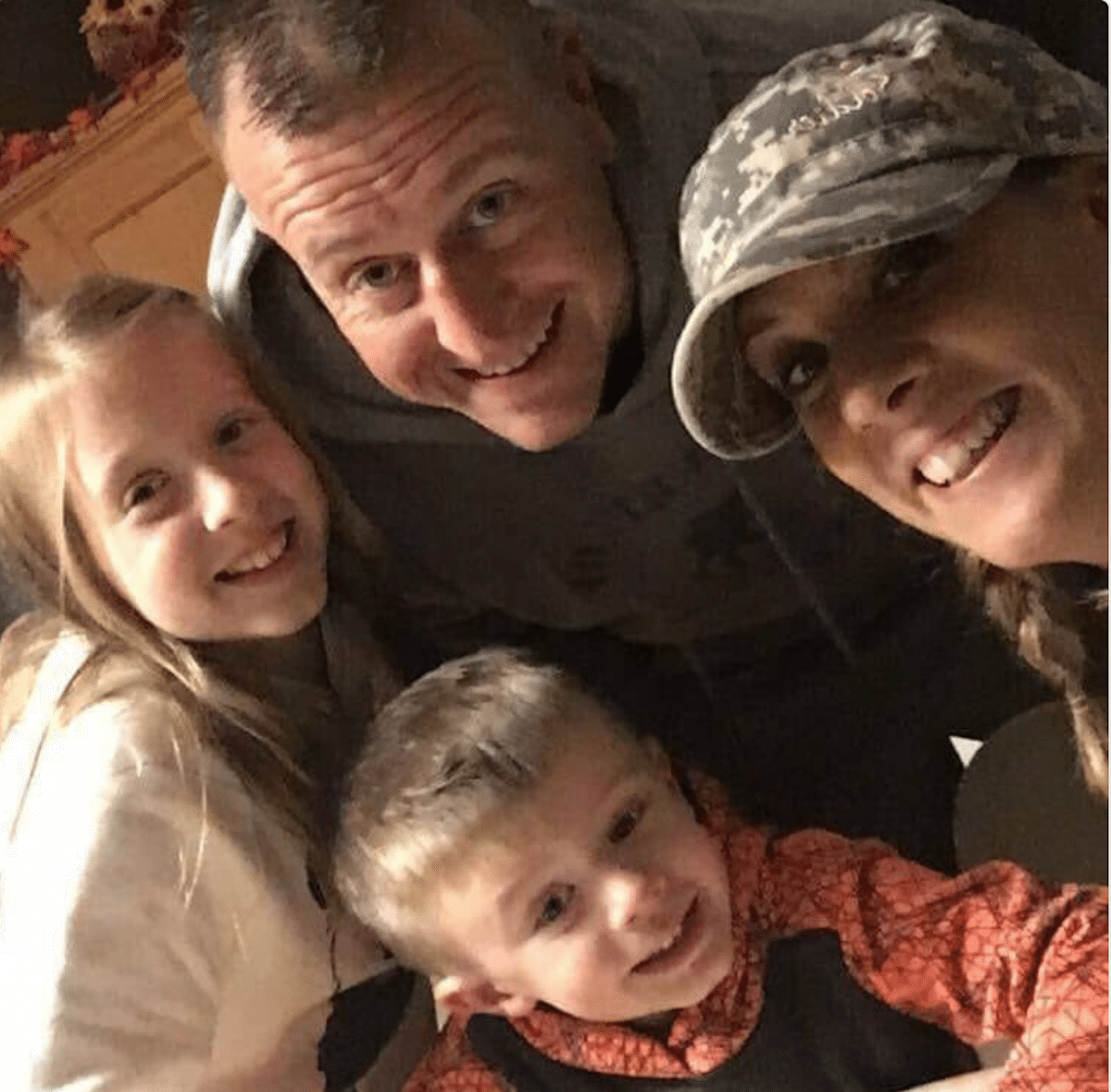 Weymouth, Mass, 

Officer Michael Chesna shot dead chasing Emanuel Manny Lopes. A troubled history of discontent and cocaine dealing. But why was he running? 
Tragedy. A man fleeing a car crash near Boston stole a cop's gun and shot him and a civilian dead, Sunday. Leaving two sets of families and a community grieving.
Cbsnews reported Weymouth, Mass., Officer Michael Chesna, 42, chasing Emanuel Lopes, 20, after Lopes was involved in a car wreck at around 7:30 a.m., when Lopes allegedly bashed Chesna with a stone, sending him tumbling to the ground.
Lopes then took Chesna's gun and fired at him several times in the head and chest before resuming his flight. The vehicle was described as being a white BMW, with Lopes being Facebook friends with the daughter of the woman who owns the car. 
Prior to the car crash, Weymouth Police had been responding to a report of a driver operating erratically.
But there was more violence to come.
As other officers gave chase, Emmanuel 'Manny' Lopes allegedly fired off three more rounds, missing his pursuers but fatally striking an unidentified elderly woman as she sat inside sitting in her house.
Chesna, an Army veteran and father of two, later died at South Shore Hospital, masslive.com reported.
Lopes was caught, and hospitalized at South Shore with a leg wound. He will be arraigned on two counts of homicide Monday.
Witness, April Visco, 43, told the Boston Globe of having heard 10 to 20 shots fired. She said she ran outside and heard someone yell, 'get on the ground,' three times.
'Everyone says 'it doesn't happen in my neighborhood,'' she told the Globe. 'It does happen everywhere.'
Chesna had been with the Weymouth Police Department for six years, almost to the day, CBS Boston reported. He leaves behind a wife and two young children.
More about Weymouth Police Officer Michael Chesna, 42:
-was finishing a 12am-8am shift when shot
– Iraq/Afghanistan army veteran
– 1994 Weymouth HS graduate
– studied criminal justice at Northeastern
-leaves behind wife, 2 young daughters #WCVB pic.twitter.com/x6kHRMdAfY

— Josh Brogadir (@JoshBrogadirTV) July 15, 2018
This was a rock by the crime scene where the officer was shot. We still do not have any details if this is part of the investigation. @NECN @NBC10Boston pic.twitter.com/DV2QiKxVQl

— Cassy Arsenault (@CassyArsenault) July 15, 2018
Sources confirm to me Emanuel Lopes — accused in the shooting deaths of a @WeymouthPD officer and a woman today — was out on pre-trial release from Quincy District Court for cocaine distribution and vandalism in charges from Sept and Oct of last year. @boston25 pic.twitter.com/dzT60A7lNX

— Jacqui Heinrich (@JacquiHeinrich) July 15, 2018
Former classmate of Emanuel "Manny" Lopes tells me she went to school with him since middle school. "Manny's always been a troubled kid, I guess, but I don't think anyone who knew him growing up would've expected him capable of something like this." #Boston25

— Mike Saccone (@mikesacconetv) July 15, 2018
Emanuel Lopes troubled history:
Chesna's Linkedn profile revealed him having several tours of duty in the U.S. Army, serving in Iraq and Afghanistan and having served in the U.S. Army in Fort Drum, New York From November 2006 through June 2011.
Told Weymouth Police Chief Richard Grimes during a Sunday press statement, 'Officer Chesna has been an Army veteran, and in fact, I was speaking with his mom this morning, and she told me that he joined the military to help open the doors for him to get on this job. He was successful with that… He was just a great family man, he was a great officer.'
It has since been revealed, Emanuel Lopes being arrested in 2017, following him being busted selling cocaine to minors in North Weymouth on Oct. 2, and then fleeing from officers who attempted to catch and search him. He was charged with distribute cocaine to a minor, possession to distribute cocaine and resisting arrest.
At the time of his arrest, Lopes told cops he was homeless.
Of note, Lopes was out on pre-trial probation on the 2017 drug charge and hadn't been ordered to wear an electronic monitoring bracelet. A spokesperson for the probation department says she could not confirm if Lopes was in compliance with the conditions of his release reported bostoncbslocal.
Welcome to a brave new America…
Weymouth police officer Michael Chesna, 42, killed in the line duty. A procession leads his body from South Shore Hospital. #wcvb pic.twitter.com/cG1k38NkLT

— Nicole Estaphan (@NEstaphan) July 15, 2018
The thoughts and prayers of entire LAPD are with @WeymouthPD Police Officer Michael Chesna's family, coworkers, and friends— tragically and senselessly murdered while serving and protecting his community this morning. pic.twitter.com/ldG4kqmal0

— Chief Michel Moore (@LAPDChiefMoore) July 15, 2018
Embarassing his kids with dad jokes, teaching them how to drive, watching them graduate high school, walking his daughter down the aisle at her wedding — these are all things @WeymouthPD Officer Michael Chesna won't be able to do because of the monster who claimed his life. pic.twitter.com/TsZ6jUlHL9

— Mike Saccone (@mikesacconetv) July 15, 2018
5 Investigates has learned an elderly woman was shot and killed in addition to Weymouth Police officer critically wounded. This was when police found her in her home moments after they saw bullet hole in window. Shows how close to street where Officer was shot. #wcvb pic.twitter.com/AO5jtJ1cBL

— Josh Brogadir (@JoshBrogadirTV) July 15, 2018