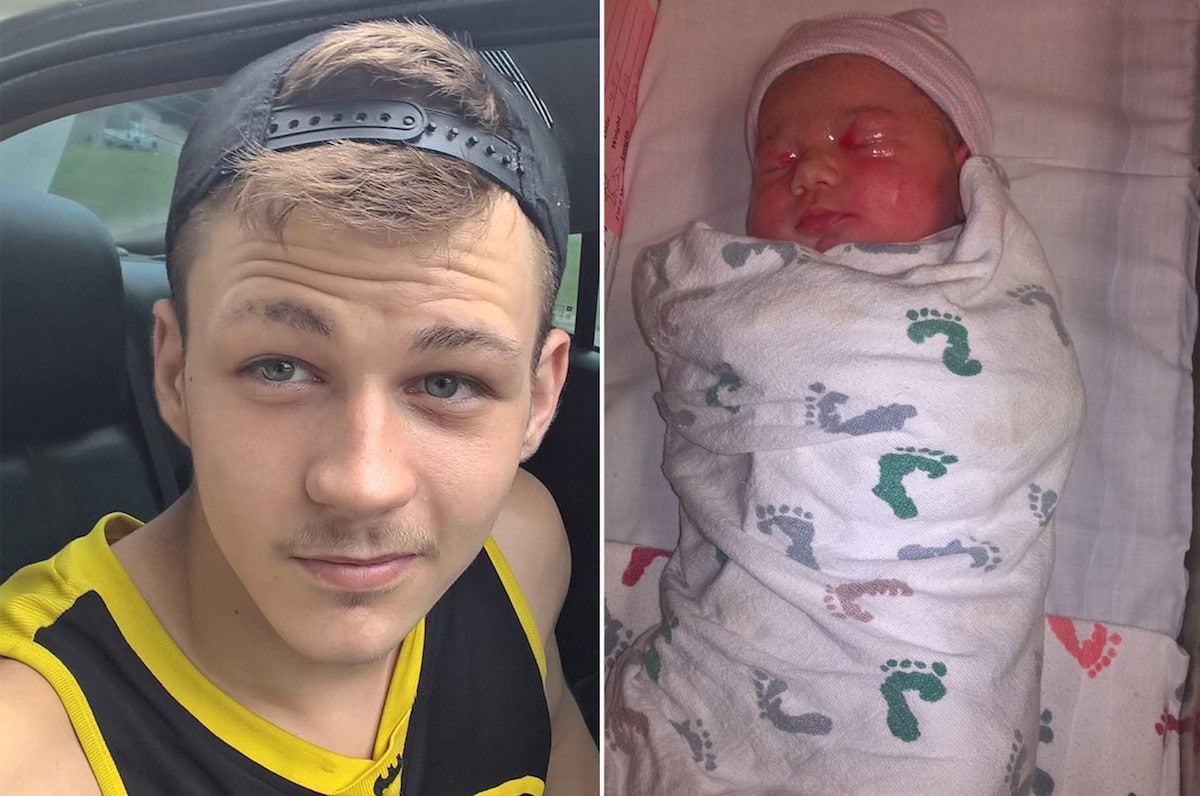 Tyler Buchanan- a Van Buren, Arkansas teen father charged with capital murder after smothering his crying baby daughter then trying to shock her alive with electric cord.
A Van Buren, Arkansas man has been charged with capital murder following an incident in which the young father smothering his infant daughter to stop her from crying — and then trying to revive the baby girl by shocking her with an electrified extension cord.
Booked Monday, with the June 12th death of his 2-month-old daughter, Paisley was 19 year old teen father, Tyler Buchanan.
The capital charges against Buchanan follow the teen father initially telling investigators he fed the girl and then went back to sleep. Further investigations led to the young man admitted smothering the 'crying girl' in the middle of the night as her mother slept, according to court documents obtained by the Arkansas Democrat-Gazette.
Buchanan originally told cops that he awoke and found his daughter not breathing, prompting him to cut off the end of a live extension cord in a crude attempt to resuscitate her, according to a probable cause affidavit.
But the dad later confessed to holding the girl's head against his shoulder to stop her from breathing because she was screaming incessantly and he wanted to sleep. Buchanan told officers he knew his actions were wrong, the affidavit indicates.
Buchanan also admitted to investigators that he smothered the girl at about 2 a.m. but didn't call police. The baby's mother eventually called police some seven hours later when she awoke and found Buchanan holding the girl and telling her she had not been breathing, according to the affidavit. The girl was later pronounced dead at a hospital in Van Buren.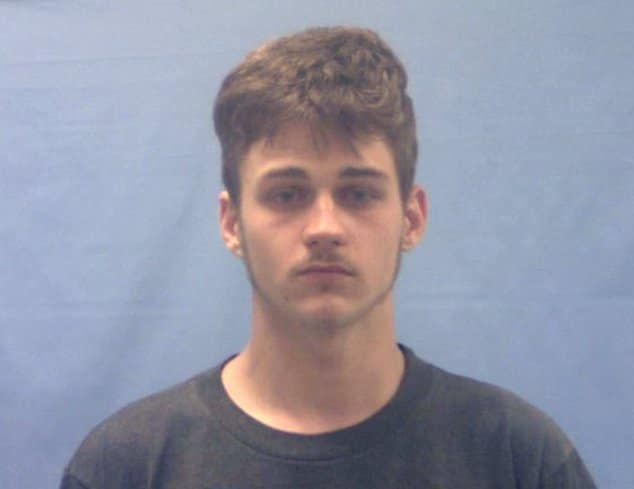 Tyler Buchanan, Arkansas teen dad appeared to love the baby- says neighbor.
Buchanan, who'd been scheduled to appear in a Crawford County courtroom Wednesday, could face the death penalty if convicted of capital murder. He remains held at the Crawford County Detention Center without bond, reported KFSM.
Buchanan was initially arrested on first-degree murder charges in June.
'The evidence is showing us that she was actually smothered sometime during the middle of the night,' offered Van Buren police Detective Jonathan Wear.
A neighbor said that Buchanan had seemingly embraced being the dad of the baby girl.
'He loved the baby,' neighbor Tricia Dewberry told KFSM. 'He did talk … and he said the baby was a gifted baby, an advanced baby. He showed the baby off and let me play and hold the baby.'
Which is to wonder to what degree the baby's death was predicated not on avarice but simply immaturity and a teen boy not ready emotionally or psychologically for the burden and travails of parenting?
An online fundraising campaign has since been set up in memory of Paisley, as well as to help raise her mother's two other children.