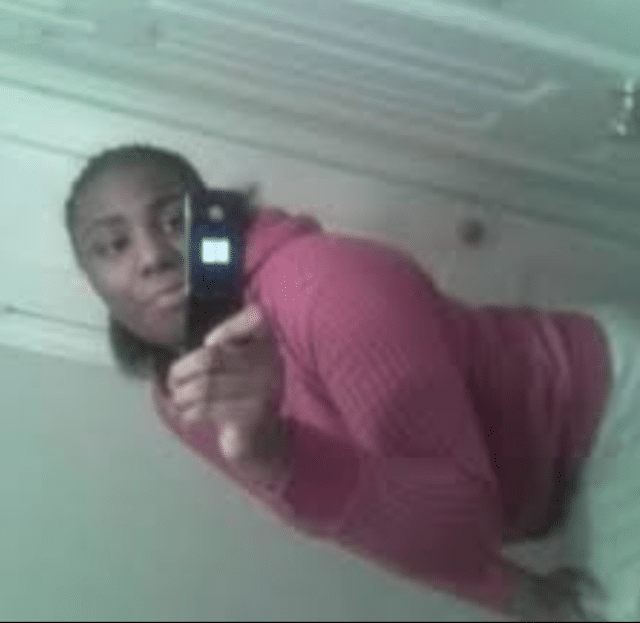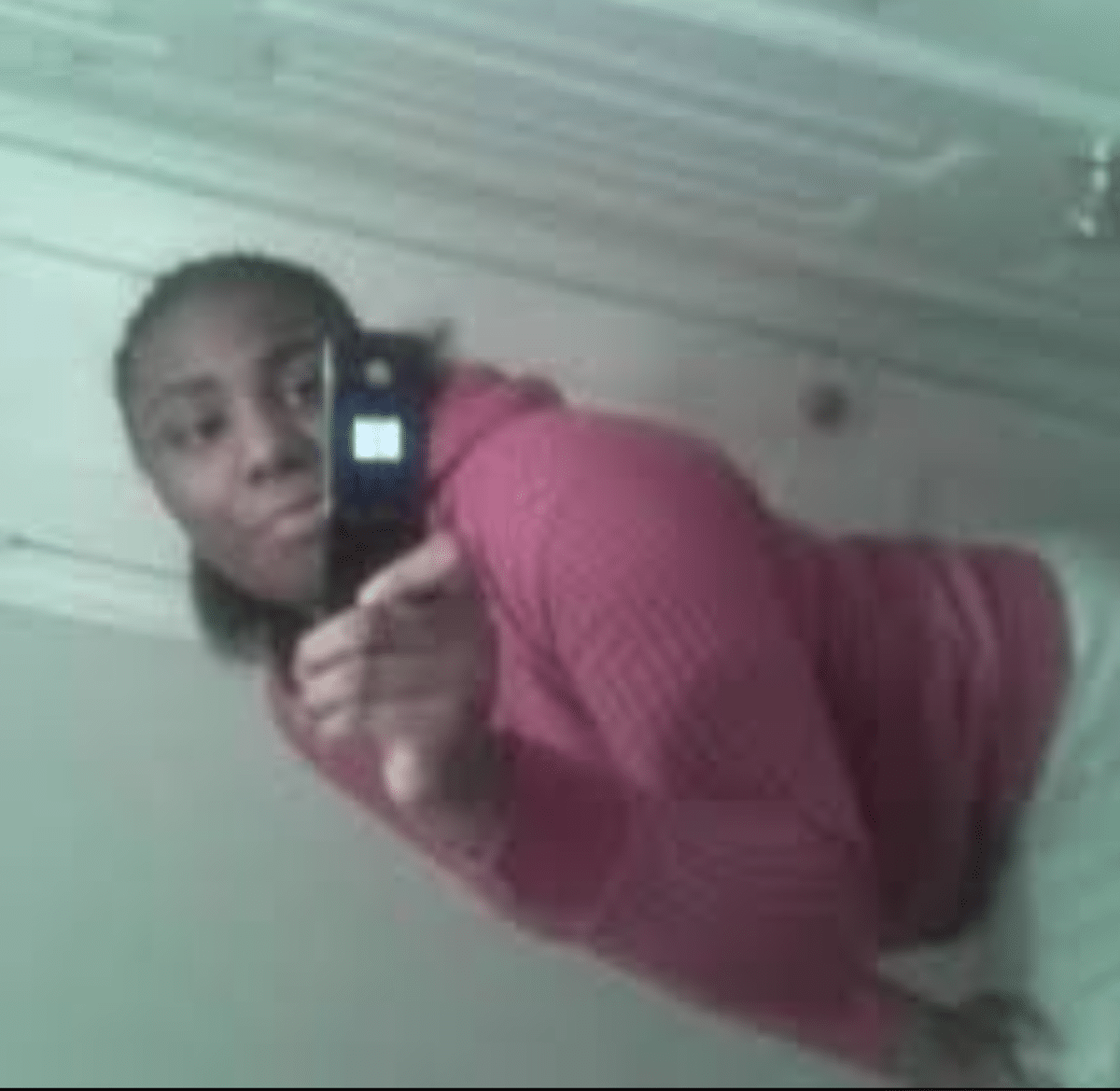 Laquisha Jones a 30 year old Los Angeles woman is arrested in connection to the brutal beating of 92 year old Mexican man, Rodolfo Rodriguez. Motive unknown.
Los Angeles authorities on Tuesday arrested a woman in connection with the unprovoked brutal beating of a 92-year-old Mexican grandfather in Los Angeles.
Rodolfo Rodriguez was walking around his neighborhood on the Fourth of July when his family says he was viciously attacked with a brick by a woman, who police now suspect to be Laquisha Jones, age 30, and four men.
According to the family members, Rodriguez was taking a stroll at around 8pm local time when the woman believed he accidentally bumped into a young girl as he was trying to get around her.  
Jones, who is the girl's mother, then allegedly exploded, shoving Rodriguez to the ground, picking up a brick and hitting him in the face with it.
'I didn't even bump into her kid,' Rodriguez told CNN. 'I just passed her, and she pushed me and she hit me until she was done.' 
Following her arrest, Jones was charged with assault with a deadly weapon and is currently being held in custody with bond set at $200,000.
A woman in the area managed to capture cell phone video (see below) of the unfolding assault, telling of four men joining the mother in the merciless beating of the grandfather.
Misbel Borjas told the Sacramento Bee that the mother told Rodriguez: 'Go back to your country, why are you here?' 
'When I tried to videotape her with my cell phone,' Borjas said of the woman pictured holding the brick, 'she threw that same concrete block, tried to hit my car.'
The eyewitness said she called the police and asked the mother why she attacked the man, and was told by the mother that Rodriguez had tried to touch her daughter. The woman who witnessed the attack said that was a lie. 
Rodriguez, who doesn't speak English and is a legal US resident, said he doesn't understand why he was attacked.
The merciless attack left Rodriguez suffering a broken jaw, broken cheekbones, two broken ribs and bruises on his face, back and abdomen.
RT oborraez: 92 year old Rodolfo Rodriguez was beaten with a "brick or concrete object than kicked while he was down" according to LASDespanol detectives. Suspects 3 males, 1 female. Univision34LA it happened on July 4th past 7 pm. 118 and central. Kn… pic.twitter.com/19RLthMrAL

— LAX Insider (@LAX_Insider) July 7, 2018
If you know this POS, LA police are looking for her. She beat 92-Year-old Rodolfo Rodriguez in South L.A. with a brick.https://t.co/qJJnaQJwS7 pic.twitter.com/zfdfteP115

— Comrade Thead (@ComradeThead) July 8, 2018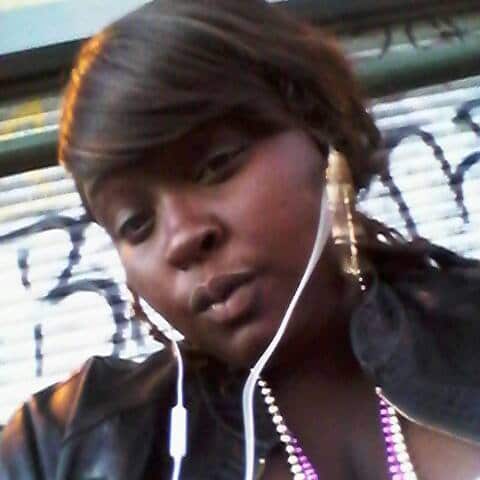 Laquisha Jones motive? 
'Who would do this to anybody?' Rodriguez's grandson Erik Mendoza told via KCBS.
'A 92-year-old senior citizen, what can he do to anybody? There's no harm that he meant.' 
Police are still searching for the four men seen in the video attacking Rodriguez.
'We are concerned, especially with the type of crime they committed,' Deputy D'Angelo Robinson said.
'There was what appears to be a four-year-old child there who witnessed the entire thing. We can't let these kind of people like that out in our streets.'  
The Latimes reported authorities cited the Sheriff's Department saying an investigation was ongoing and a motive for the assault was 'unknown at this time'. A weapon has not been located. Commentators on the web wondered whether the attack was predicated on recent 'tough talk' on immigration by the Trump administration and or hate crime.
'We just ask that there's justice,' Aurelia Rodriguez, Rodolfo's daughter told via the latimes. 'A judge is going to decide what she will pay for what she did. I hope people know that they can't just hit someone, insult someone, threaten someone — that if someone does something like this, they're going to pay for it.'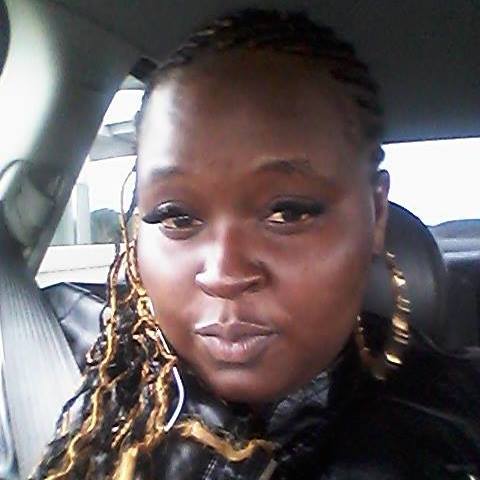 Laquisha Jones history of arrests:
Jones has been arrested on multiple occasions in the past, according to Los Angeles County Records cited by heavy.
She's been arrested twice for loitering for prostitution, and has also been convicted of prostitution in a third instance. Additionally, she has been arrested for vandalism, as well as for criminal threats, as well.
These arrests began as early as 2011, when Jones was in her early twenties, and have continued through to 2017. This arrest will be her sixth.
Rodriguez is now recovering with family at their Willowbrook home, located south of Los Angeles. 
A GoFundme page set up by his family to cover medical costs has already received more than $281K in donations.
Anyone with information about the incident is asked to contact the department's Homicide Bureau at (323) 890-5500.
92 year old Mexican man beaten with brick, 'go back to your own country'
Just had a co-worker ask me my thoughts on #laquishaJones I don't care who you are, I refuse to support wrong just because we are the same race, beating an innocent 91 year old Mexican man is criminal and she should be held responsible, too bad others don't hold @POTUS to that

— BigDaddyReg (@bigdaddyreg) July 11, 2018
The person who hit that old Mexican man is a black woman named Laquisha Jones. How a black person can treat someone else like that and tell them to "go back to Mexico" is beyond me

— Grinch ?? (@Kowenmoffor) July 11, 2018
Charge this Laquisha Jones person with a hate crime and attempted murder and senior citizen abuse! When your jailhouse mates find out you assaulted a 91 year old man, your face will be disfigured!

— Kenneth Gordon (@Kenneth86425635) July 11, 2018