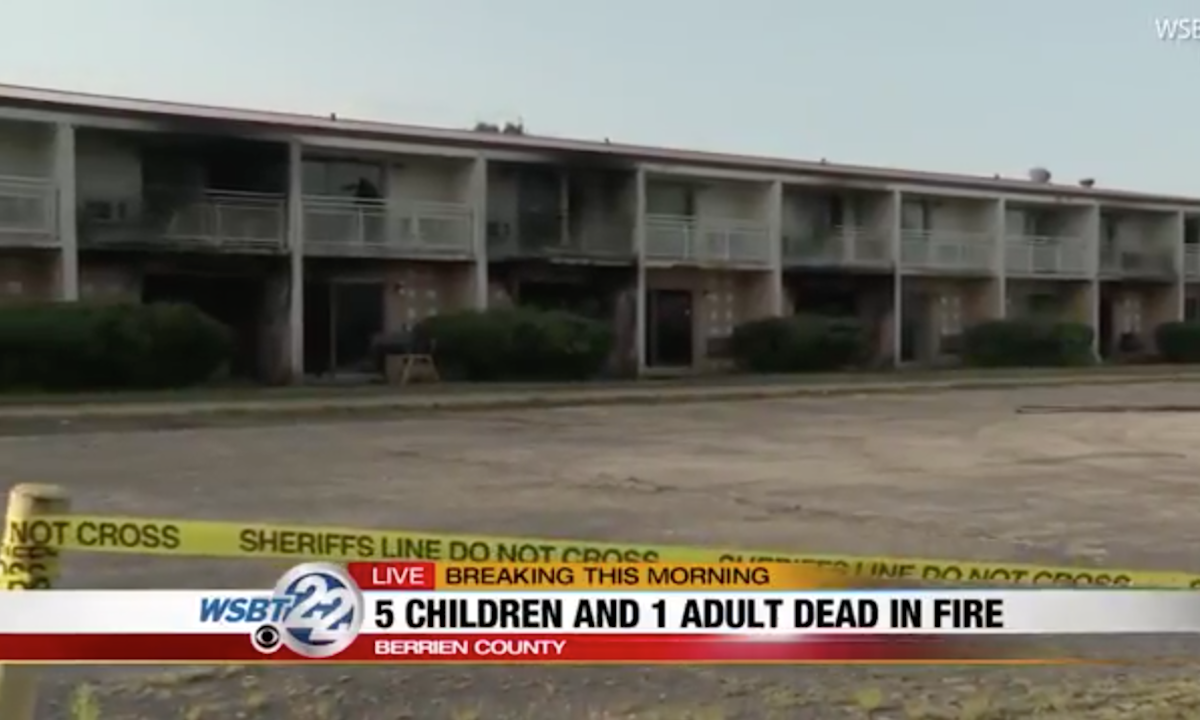 Kierra Samuel & her five kids are killed at Berrien County motel fire. Bentor Harbor authorities examine cause of Cosmo Extended Stay Motel fire.
Benton Harbor authorities have told of a mother and the woman's five children perishing at a massive hotel fire in southwest Michigan, Berrien County.
The grim news follows Kierra Samuel, 26 and her five children, ranging from the ages of 10 to two dying during their stay at the Cosmo Extended Stay Motel. 
Authorities say by the time they arrived at the hotel circa 1.45am Saturday morning local time, the hotel was full engulfed.
Along with Samuel, social media users listed the deceased as Marquis Thomas. Age: 10, Jerome Randolph. Age: 7, Samuel Curtis. Age: 5 , Savat Curtis. Age: 4 and Avery Curtis. Age: 2
Of note, WSBT-TV reported one child, a two year old boy as the sole surviving family member and being treated at a local hospital.
Along with the child, four other residents were taken to the Lakeland Medical Center. They were joined by four first responders and all had been treated for smoke inhalation.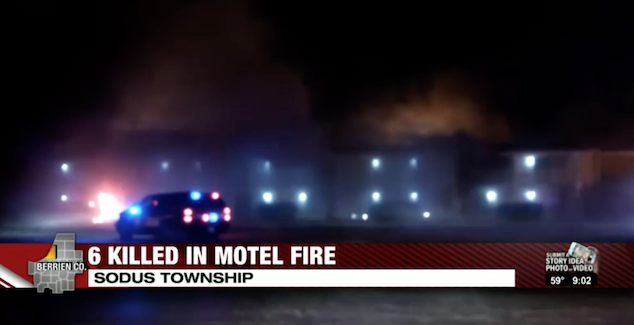 Cosmo Extended Stay Motel cause of fire investigation under way:
WNDU reported 27 rooms of the motel located near the shores of Lake Michigan were occupied at the time of the fire. Approximately 90 percent of the rooms sustained smoke, fire or water damage.
Hotel guest, Leroy Johnson believed that the fire may have started in his room. 
Told the man, 'As I woke up my bed was on fire. I said "Oh my God." I got my sheets and wet them and I tried to throw them on the bed and as I throw it on the bed it didn't work. So I asked the person above me for some salt. As I throw salt on there I hurry and jump out and once I jump out the hole room explode flew'.
Red Cross is helping those who have been displaced by the fire as a majority of the homes have been damaged.
The Berrien County Sheriff's Department is leading the investigation, which also will include the state fire marshal as no official cause of fire has been listed. It remained unclear whether the blaze was the result of human error, foul play or an instance relating to the motel itself….