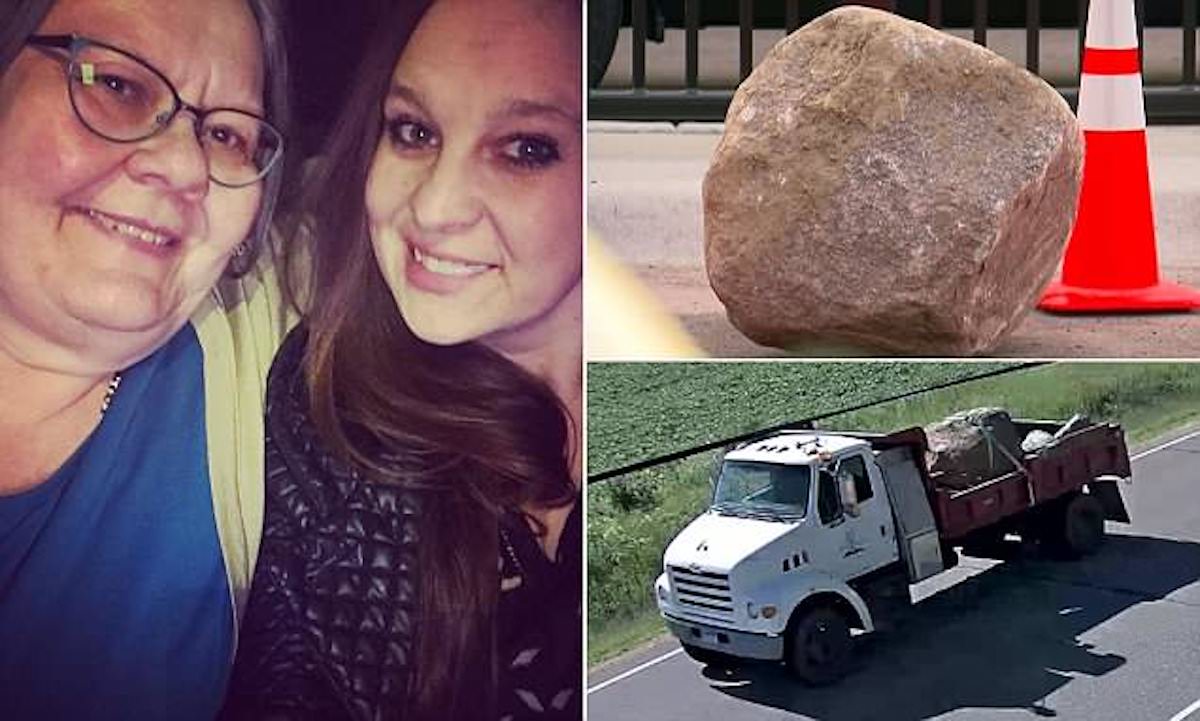 Minnesota commercial driver, 

Joseph Paul Czeck arrested after an unsecured 800 pound boulder rock crashed into a vehicle, killing mother & daughter occupants, 

Karen Christiansen, and Jena Christiansen.
A Minnesota driver has been charged with two counts of homicide after an 800 pound unsecured boulder rock tumbled from a southbound dump truck traveling along Rich Valley Road and smashed into a northbound traveling vehicle, late Monday afternoon.
Killed instantly was Karen Christiansen, 67, and the woman's daughter Jena Christiansen, 32.
Booked with vehicular homicide was 33 year old Hastings man, Joseph Paul Czeck, who was arrested come Wednesday following the man driving a commercial vehicle failing to stop at the accident scene reported Pioneer Press.
The driver's arrest followed what Rosemount Police Chief Michell Scott described as 'good old fashioned police work'.
Scott said a captured the truck driving from the accident scene, while the license number and the company's name of the vehicle weren't visible. Video showed the truck laden with several large boulders. Officers spoke to people at several construction sites and found that Czeck, owner of a landscaping company, had driven from one with a load of boulders Monday.
The medical examiner's office says both women hailing from Shoreview died at the scene from blunt force head trauma. Scott says the deaths could have been prevented if the law had been followed.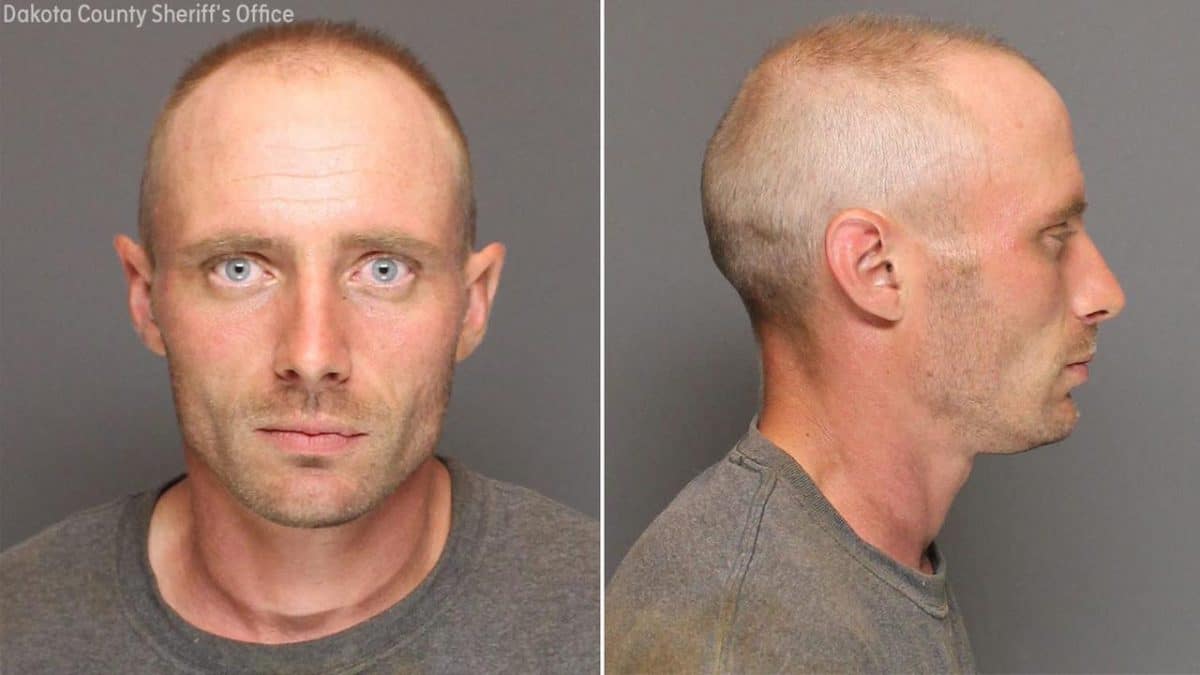 'You could try and duplicate this a million times and you wouldn't get the same results,'
'You're required by law to have whatever you are hauling secured in your vehicle,' Rosemount Police Chief Scott told via WCCO. 'So if you have a lawn mower or an ATV, UTV inside, you are responsible to make sure it's secure.'
'You could try and duplicate this a million times and you wouldn't get the same results,' Scott reiterated. 'The thing is, this could have been prevented if the load had been secured.'
In Facebook post since the accident, Jena's boyfriend, Ryan Kilian, wrote that she was 'my world' and asked to 'wake me up from this nightmare.'
'I miss her,' he wrote along with a video of him and Jena.
According to Kilian, Jena Christiansen was manager of several Red Lobster restaurants.
Told the grieving man in a statement via WCCO, 'She is the most amazing person I have ever met,'
Adding, 'She was so smart and beautiful. She made me the man I am today I would be nothing without her.'
According to data with the Federal Motor Carrier Safety Administration, dated through June 29, the landscaping company, registered as Czeck Lawn Care and Snow Service Inc., had no reported crashes on record and one safety violation, for failure to wear a seatbelt. The company had two registered vehicles and only one driver, presumably Czeck.
Minnesota court records show Czeck has been convicted of six moving violations since 2003, including speeding in Dakota County in 2013.
It remained unclear as to why Czech elected to skirt laws and whether the landscaper had made it a running exercise before fate eventually intervened….
Czeck is scheduled to make an initial court appearance Friday in Hastings.