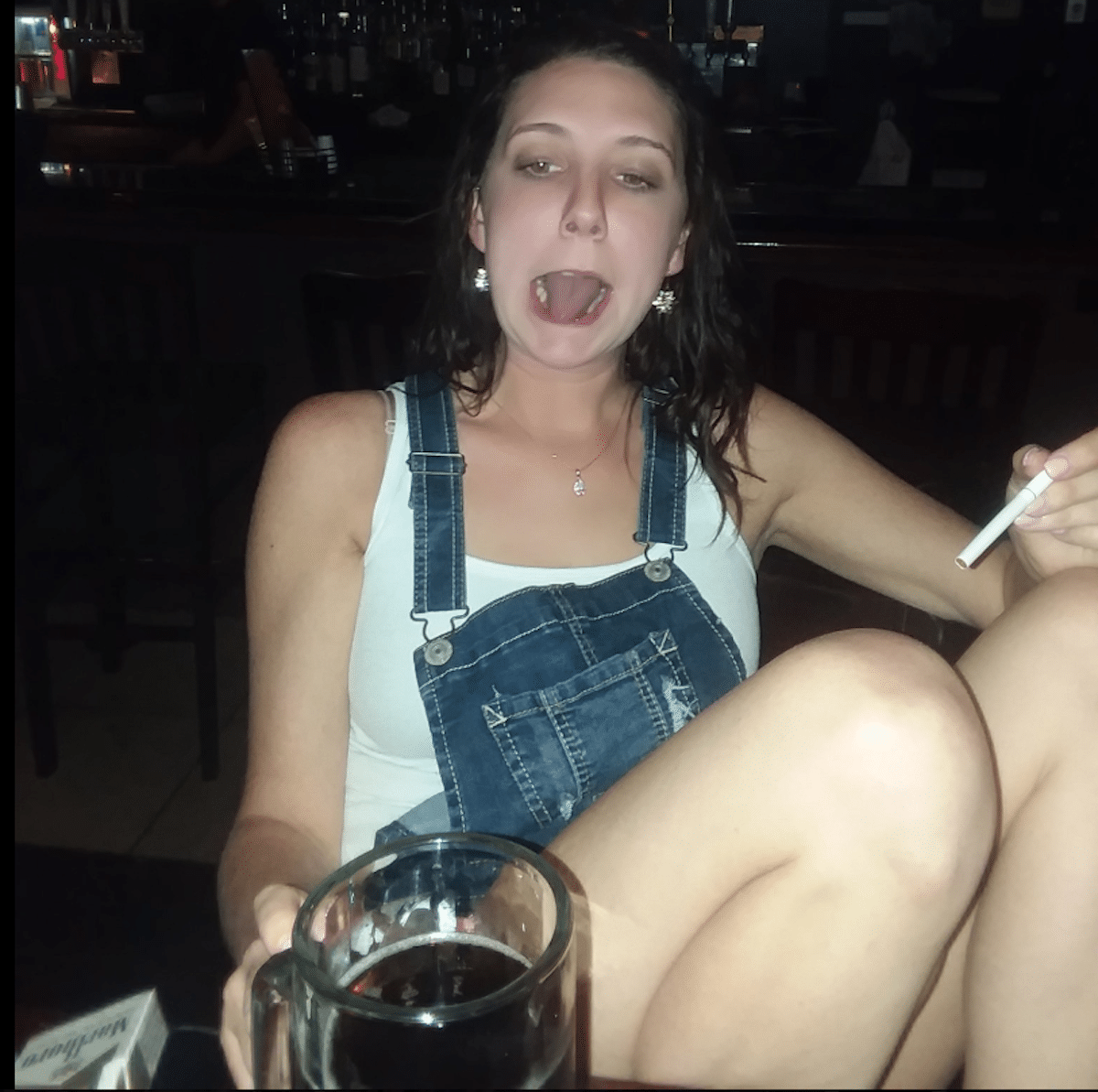 Jessica Collins photos: Conroe,Texas guest bites host's nose off after being asked to leave following wild drinking session.
Also making her tabloid debut is party rebel and consummate boozehound, Jessica Barbre Collins who managed to cause a scene and then some after recently being asked to leave a party- only in turn to allegedly bite and swallow part the host's nose. Some parties are way too much fun….
The good shit happened last Thursday as Jessica Collins, 41 and a group of mutual friends were having drinks at a Houston, Texas bar with mutual friends on Thursday night, according to the Star-Telegram.com.
Afterward, the women went to one of the women's home where Collins (when on a roll…) demanded more booze and cigarettes.
At some point, the host, Tatiana, became agitated and refused to pour party girl another drink, instead asking her to leave, only for Collins, a divorced mom of three to flip out. She allegedly pounced on Tatiana, pulled her to the floor by her hair — and severed her nose with her teeth.
'Party time!' More Ice cubes. More cigarettes. Leave now? You bixch. Ka-pow!!'
'All I [can] remember is the taste of blood in my mouth,' explained the victim, Tatiana, a mother of one, via KTRK-TV, 'I was screaming, like, 'I don't have a nose! I'm 28 years old and I don't have a nose anymore!'"
Adding, 'I didn't have time to react, to push her away. I think I was trying to fight back, but I couldn't'.
"I was screaming, I don't have a nose". A 41 year old woman is accused of biting off a piece of an acquaintance's nose and swallowing it. The victim is afraid to leave her bedroom now, requires expensive, urgent plastic surgery. The story today on Live at Five #abc13eyewitness pic.twitter.com/8qNH3LYT4O

— Tom Abrahams (@TomAbrahams13) July 16, 2018
Jessica Collins' victim didn't even realize part of her nose was gone:
The host recalled passing out from the pain, not realizing her nose was gone (no this is not a nightmare….but your bitter reality kids…) until Tatiana awoke later in an ambulance. Collins had eaten it during the brawl, according to a filed police report.
When it came time for the eventual requisite police bookings photo (play hard, pay hard kids….) Collins of Conroe, was observed with blood on her chin —
Tatiana now needs urgent plastic surgery but doesn't have health insurance, she said.
A friend of Tatiana's has started a GoFundMe campaign (yes the photo below is gory) for her medical expenses. Reconstructive plastic surgery will cost the woman $12,000, according to the campaign. To date, $9K has been raised.
Collins was charged with assault causing bodily injury and released from jail on a $100K $1,000 bond Monday.