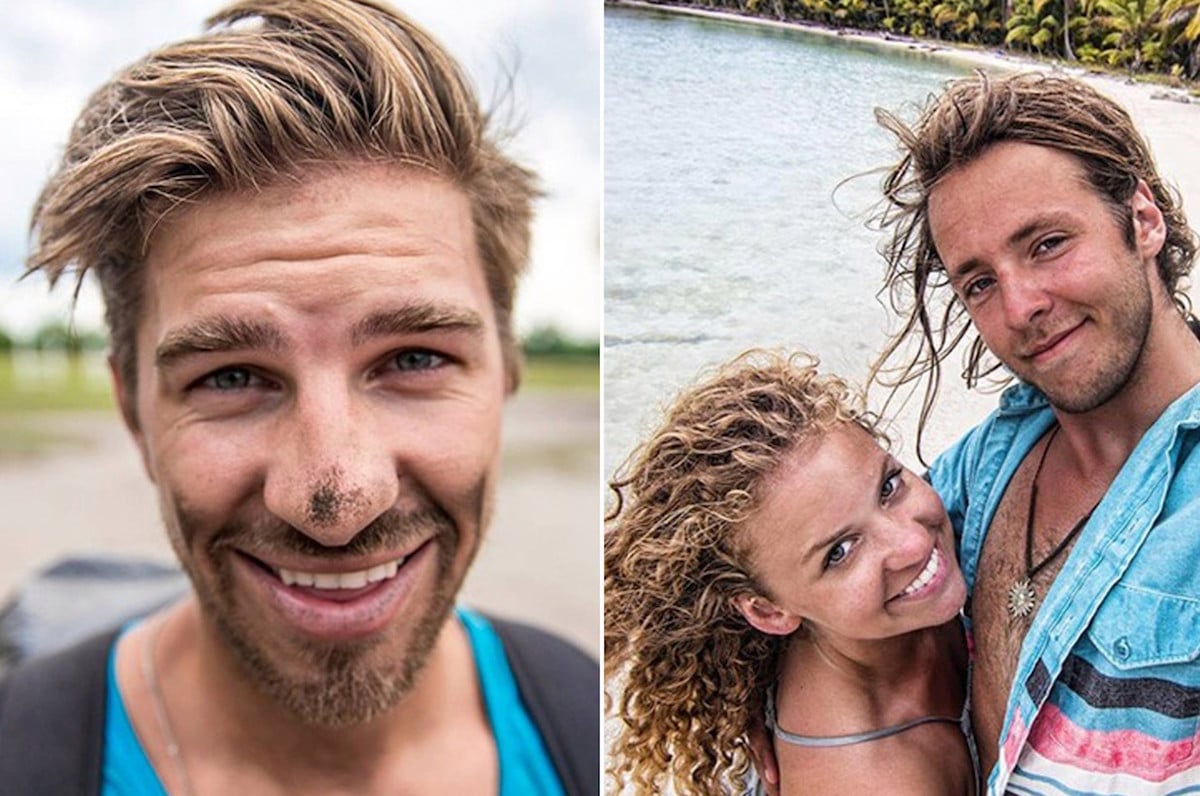 YouTube High on Life stars dead: Ryker Gamble, Alexey Lyakh and Megan Scraper die in waterfall accident. How the social media stars courted controversy both in life and death.
The irony couldn't be more palpable. Three YouTube stars infamous for chronicling their dare devil travel escapades have died during a waterfall accident after all three individuals were swept to their deaths at Shannon Falls, at Squamish, British Columbia–Canada.
The tragedy follows two of the creators behind popular YouTube travel channel High On Life, Ryker Gamble and Alexey Andriyovych Lyakh, diving into the pool above the falls in an attempt to save Megan 'Mindy' Scraper, Lyakh's longtime partner, who'd slipped into the water. 
The Vancouver Courier reported no one surviving after all theee succumbing to strong currents pushing them over the edge. Scraper was 29, Lyakh was 30, and Gamble was 30.
Gamble and Lyakh were members of High On Life, a Canadian adventure collective which posted videos and photos of themselves doing daring stunts in exotic locales; since 2011, their exploits have earned them more than half a million subscribers on YouTube, and 1.1 million followers on Instagram.
The group wasn't without controversy both in life and in death (more on that below);
In 2016, the trio took a road trip through America that led them through Yellowstone, where they illegally left the beaten path to film themselves near the Grand Prismatic Spring. A year later, based on their social media posts, American authorities charged them with a number of infractions for breaking the laws at a few different national parks.
Ultimately, Gamble and Lyakh returned to Wyoming, and were each sentenced to a week in jail, on top of paying thousands in fines. The pair were also banned from accessing U.S. public lands for five years.
Ryker Gamble, Alexey Lyakh and Megan Scraper courting controversy in death too:
The tragedy which occurred on Tuesday, led to the High On Life crew posting a video remembrance for their friends, in which they implored their viewers to share memories and memorable moments with a hashtag. In response, users across social media have been sharing images and quotes.
And while the group courted controversy in life, it also appears they also inadvertently courting it in death as well.
In the wake of their deaths, the Verge reported a GoFundMe campaign for Gamble, Lyakh, and Scraper being created with a $50,000 goal to cover the trio's final arrangements.
At press time, the fundraiser had raised a scant $3,736 after the plea drew some commentators questioning why the presumably financially well rewarded members of the travel show were even asking for money at all, with one commentator calling the fundraiser, 'narcissistic' and a 'low' for social media celebrities — aka people who get to be paid to travel and engage in high-risk stunts, including cliff-jumping (see above).
Of note it remained unclear if the group who subsisted off an existence in gymnastics, diving, stunts, and extreme sports having travel or life insurance.
A separate GoFundMe page appears to have also been set up to benefit Gamble's girlfriend, Alissa Hassan; it has passed its $10,000 goal and at press time had raised around $14,300 of a $10K goal. 'Love and support goes a long way and we just want to make sure Alissa has what she needs to get through this time of grief,' the description reads, in part. A gesture presumably parlaying off social media's goodwill and fascination of highly combustible and controversial characters – that will forever entrance the public at large….