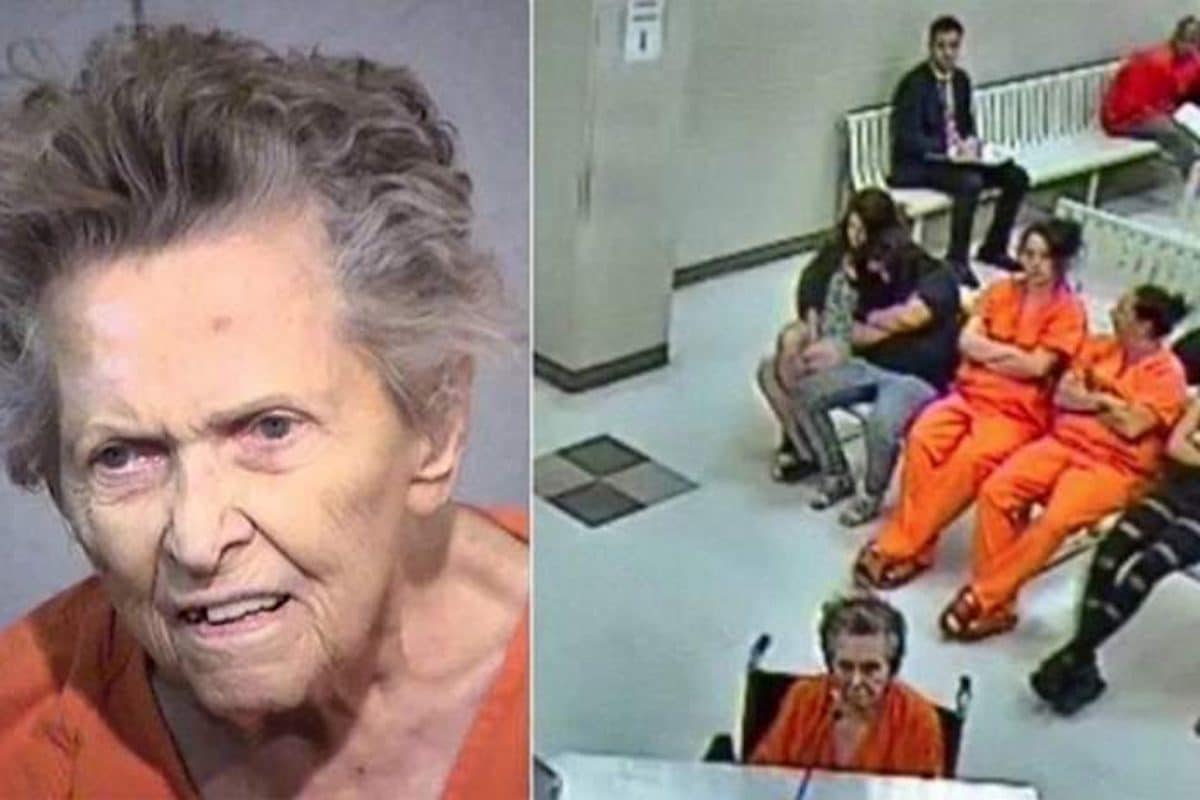 Anna Mae Blessing a 92 year old Fountain Hills, Arizona, mother is arrested on suspicion of murder after allegedly shooting her son who wanted to put her in a care facility home. 
A 92 year old Arizona woman has been arrested after allegedly shooting her son dead following a dispute over her being placed into a nursing home.
Booked on suspicion of murder of her 72 year old son was Fountain Hills woman, Anna Mae Blessing.
Court records indicated the woman being held in lieu of $500K bail.
Upon her arrest the mother told detectives confronting her son over his intentions of putting her in the care facility following the son's claims she was 'difficult to live with'.
Azcentral reported both mother and son living at the same residence.
In a written statement, the Maricopa County Sheriff's Office noted Blessing hiding two handguns in the pockets of her robe and confronting her son in his bedroom, striking him with multiple rounds, Monday morning. 
The suspect told investigators she tried to point the gun she'd just shot her son with at her son's 57-year-old girlfriend, only for the woman to wrestle the weapon away. An attempt to use the second gun hidden in her robe led to the girlfriend once again being able to wrestle the gun away. 
Anna Mae Blessing: 'You ended my life, so I'm taking yours."
Responding officers found the elderly mother sitting in a reclining chair in her bedroom upon arriving at the crime scene, with the woman refusing to leave the house in suburban Phoenix.
Upon her arrest, Anna Blessing confessed to her son's murder, with the mother telling her son before shooting him, 'You ended my life, so I'm taking yours.'
Blessing also told detectives that she should be 'put to sleep' for her actions and had intended to kill herself following the incident.
She said she purchased one of the weapons and the other one had been given to her deceased husband, but that neither weapon had been fired since the 1970s. The mother confessed plotting shooting her son and his girlfriend a number of days before the actual bloodshed. 
Police said they had visited the residence before, following a verbal altercation between Blessing and her son.
Officials says Blessing faces charges of first-degree murder, aggravated assault with a deadly weapon and kidnapping.