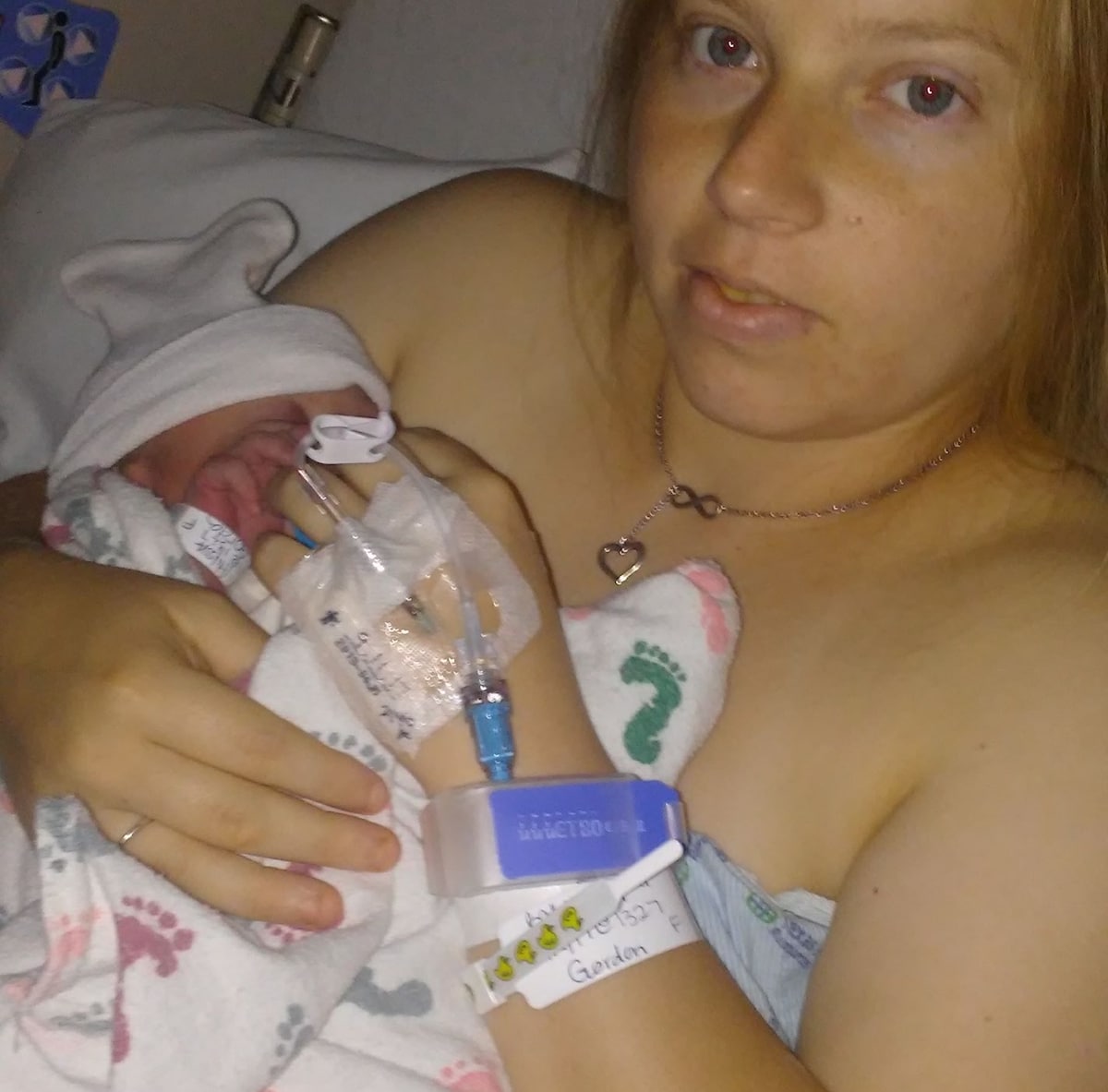 Alyssa Hazel Baker a Hurst, Texas mother is charged with attempted murder after tossing her newborn baby boy at her workplace dumpster. Claims she didn't know she was pregnant.
A Texas mother accused of abandoning her newborn baby at a dumpster has claimed not knowing that she was pregnant.
The Fort Worth Star-Telegram reported Alyssa Hazel Baker, 28, claiming she 'unexpectedly' delivered the baby when she went to the bathroom June 15 during her shift working at the Souper Salad in Hurst.
'The baby just fell out,' the woman told responding cops following a coworker calling 911 after Baker returned from her bathroom a bloodied mess. 
Alyssa Baker said there wasn't any indication that she was pregnant, claims negated by the woman's cellphone records which showed her conducting more than 50 online searches relating to pregnancy, abortions, miscarriages and DNA tests.
Police said Baker of Hurst went to the bathroom multiple times on the day she gave birth, complaining to co-workers that she was suffering from a stomach ache.
When another employee went to check on her, she asked for a pair of scissors, according to officials. She then reportedly left the restroom about 10 minutes later with a pair of bloody scissors.
A co-worker called 911 to report she believed Baker had suffered a miscarriage.
When questioned, Baker said she had a miscarriage and when asked if there was a fetus or baby in the dumpster, she replied something along the lines of, 'Yeah, I probably shouldn't have done that,' an arrest affidavit noted.
Officers were able to recover the infant stuffed in a trash bag, crying inside the dumpster.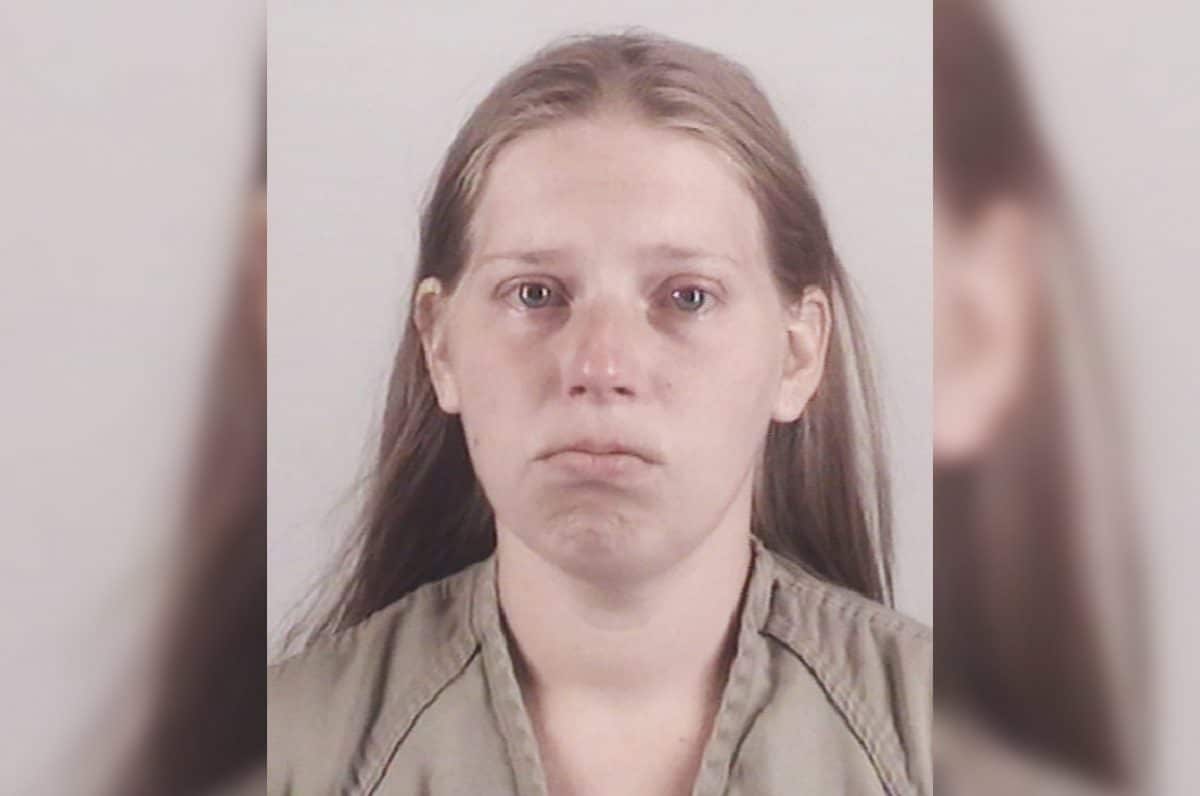 Alyssa Hazel Baker Facebook messages: A life unraveling….
Of disconcert a regard of Alyssa Hazel Baker's Facebook wall showed the woman in an apparent angst and urgency, with recent posts including the woman writing, 'need to borrow like $40 bucks asap, while another post read, 'still looking for a babysitter,' (presumably for her baby daughter born the year before) while another post read, 'this month for me has been the most stressful so far.' 
Baker was arrested Saturday on attempted capital murder charges after a warrant was issued.
Unclear is who was the father of Baker's infant baby daughter was along with that of the current baby? Also not clear is how the woman was managing raising her child on a deadbeat minimum salary. Never mind another child. 
Come Monday, the mother remained in custody at Tarrant County Correction Center on $50,000 bail. The woman's infant son, born at 31 weeks was noted to be in good condition.