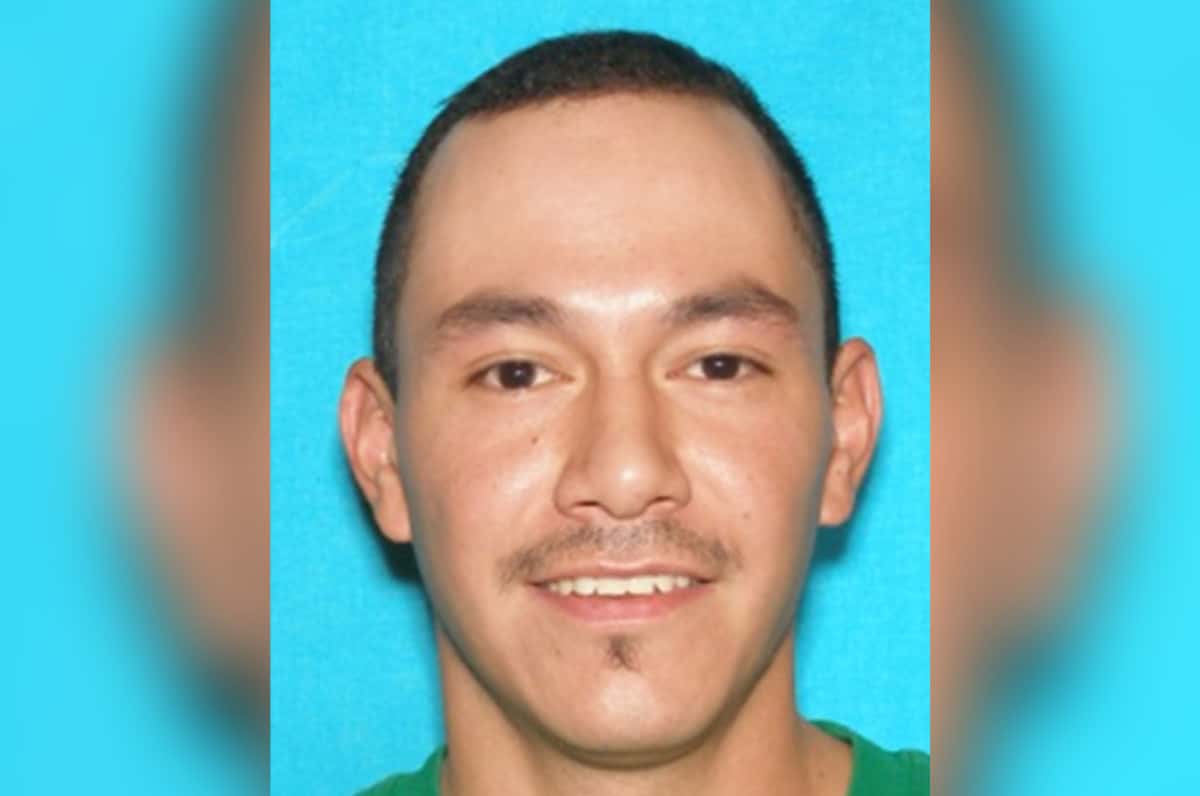 Alex Hidalgo an Ogden, Utah man is arrested in the murder of his 10 month old baby son after telling the child's mother he built an altar and saw the letters 666 inscribed on the child. History of prior arrests.
A Utah man has been arrested on suspicion of stabbing his ten month old infant son multiple times and then placing the baby boy's butchered torso in a garbage bag before tossing it in the trash.
Booked was Alex Hidalgo, 37 of Ogden with the man held without bond at the Weber County Jail on suspicion of felony charges of aggravated murder, abuse or desecration of a dead human body and obstruction of justice.
Ogden police told of baby boy Alex Hidalgo Jr. being found non-responsive and covered in blood Friday afternoon. The child was later pronounced dead at a hospital reported Utah's Standard Examiner.
According to a probable cause statement, Hidalgo was watching his son and another child while the boy's mother left the apartment to run some errands.
When she returned, she found Hidalgo sitting on the couch, reading a Bible and watching a religious video. He reportedly told her the baby was dead and that the boy was possessed by demons. He also told her not to call anyone or he would be sent to prison, according to the probable cause statement.
Hidalgo allegedly told the boy's mother that he had 'built an altar like they had talked about' and 'started talking about (the baby) having 666 on him'.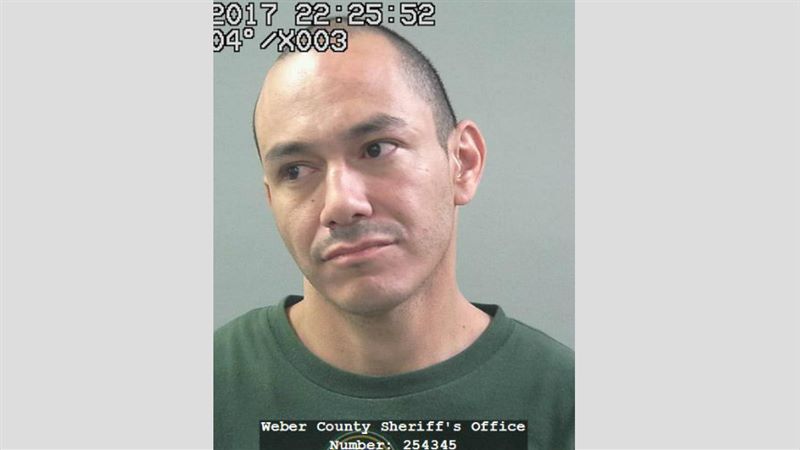 Alex Hidalgo Ogden Utah father: A string of prior arrests.
The woman found the baby's body inside a plastic garbage bag and left the apartment screaming. She alerted a neighbor as Hidalgo fled the scene, authorities said. Responding officers found the mother and neighbor attempting CPR on the non responsive boy.  
The father was arrested the following evening in an abandoned home in the 500 block of 22nd Street in Ogden.
The Utah Medical Examiner's Office said an autopsy showed the child had three penetrating stab wounds to the neck including one that severed the carotid artery and the jugular vein.
Police investigators reported finding blood splatter in the apartment and a paring knife in the kitchen sink. Investigators also found evidence that someone had attempted to clean the area reported Good 4 Utah.  
When Hidalgo was arrested Saturday night after questioning, police said he had blood on his undershirt and was wearing the same clothing seen in surveillance footage Friday.
Of note, the deseretnews reports Hidalgo having a string of misdemeanor convictions dating back several years, including domestic violence in front of a child, intoxication and DUI. He most recently pleaded guilty to misdemeanor drug possession in April, according to court records in Utah.
Yet to be necessarily understood is what led to the father so violently mutilating and murdering his son and his state of affairs between the boy's mother….