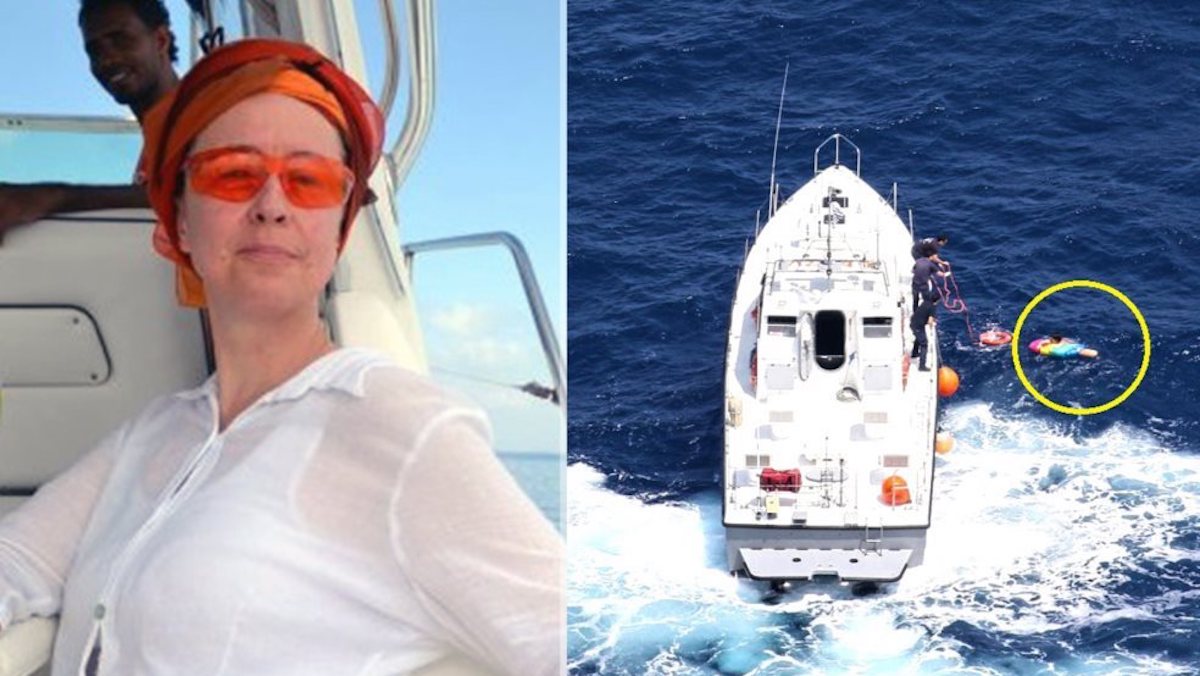 Olga Kuldo, a Russian tourist, Crete-Greek holiday sunbather is nearly fried to death after 21 hour air mattress drift off seven miles out to sea. 
A holiday sunbather has been rescued off the the coast of Crete, Greece after floating out at sea for 21 hours on an air mattress after being swept away by a strong current.
Russian medic Olga Kuldo, 55, was saved after a border patrol plane checking for illegal immigrants spotted her seven miles offshore.
She floated through one night and was reportedly fried by the hot sun the following day. She needed hospital treatment for exposure and resulting heart problems.
Told Frontex, the European Border and Coast Guard Agency via the UK's Sun, 'On 28 June in the morning, a Slovak patrol plane deployed by Frontex in Greece was involved in a Search and Rescue operation when the Hellenic Coast Guard requested our plane to search for a missing person in the sea above Rethymno, Crete.
'At 10:40 our aircraft located the missing person, floating on an air mattress, nine nautical miles from Rethymno and one nautical mile from the coastline close to Lavris.
'A Hellenic Coast Guard vessel was dispatched and rescued the 55-year-old female who had been in the sea for about 20 hours '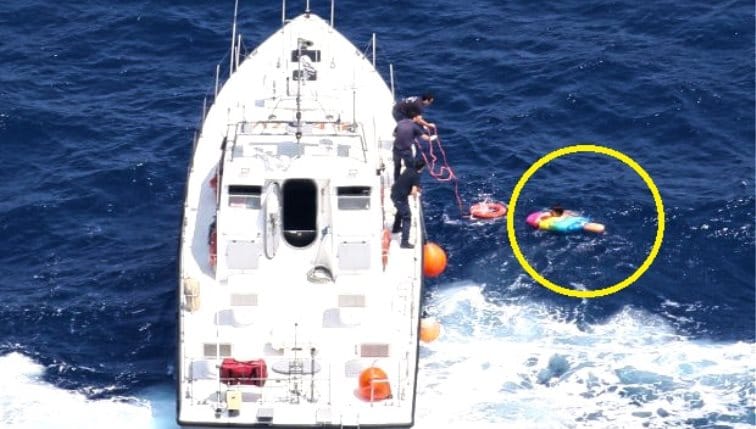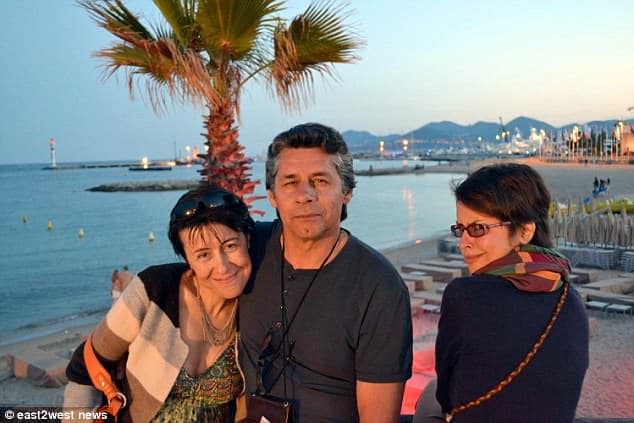 Olga Kuldo, Crete-Greek holiday tourist daughter, 'miracles happen.'
The woman from Zelenograd, near Moscow, had been staying with her husband Oleg, 59, and daughter Yulia, 28, at the resort of Rethymno on the north of the Greek island.
They alerted rescuers after she failed to return to her hotel room after a late afternoon swim.
But it was 21 hours later that she was spotted from the air after a huge boat and jet-ski search failed to locate her.
A rescue vessel brought the wife and mother back to shore, with Kuldo rushed to hospital with 'heart problems' and 'hypothermia' after suffering from exposure and sun stroke.
Posted the woman's daughter, Yulia, 28, a TV producer, on social media, 'Miracles happen.'
She said her mother, an ultrasound diagnostics doctor, had been 'burned to ashes' by the daytime sun before the EU Frontex agency plane spotted her.
Local media reported the Russian woman had been on her subbed 'when she was carried away to the open sea so she could not be seen from the beach'.
To date it remains unclear if Kuldo fell asleep with reports indicating the mis-happen woman being carried away by a 'strong current'. She was kept in hospital overnight. Local reports described Olga as 'lucky' to survive.
'She stayed alive despite a cold night, strong wind, occasional rain and even a small thunderstorm,' reported neakriti.gr.
'Her body temperature was as low as 89 degrees' — causing hypothermia, it was reported.
Day time temperatures can reach 35C, while at night they can drop to 18C – not cold but Olga had been hours in the water during the long night.