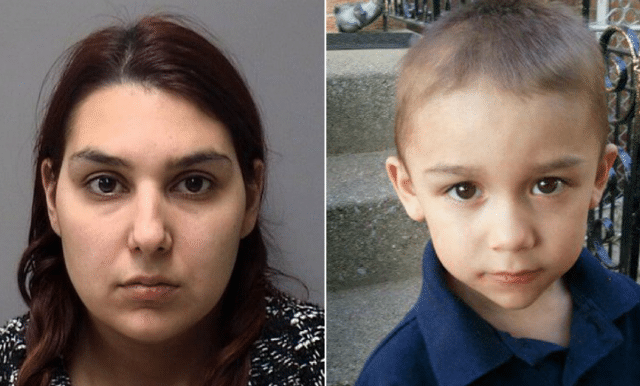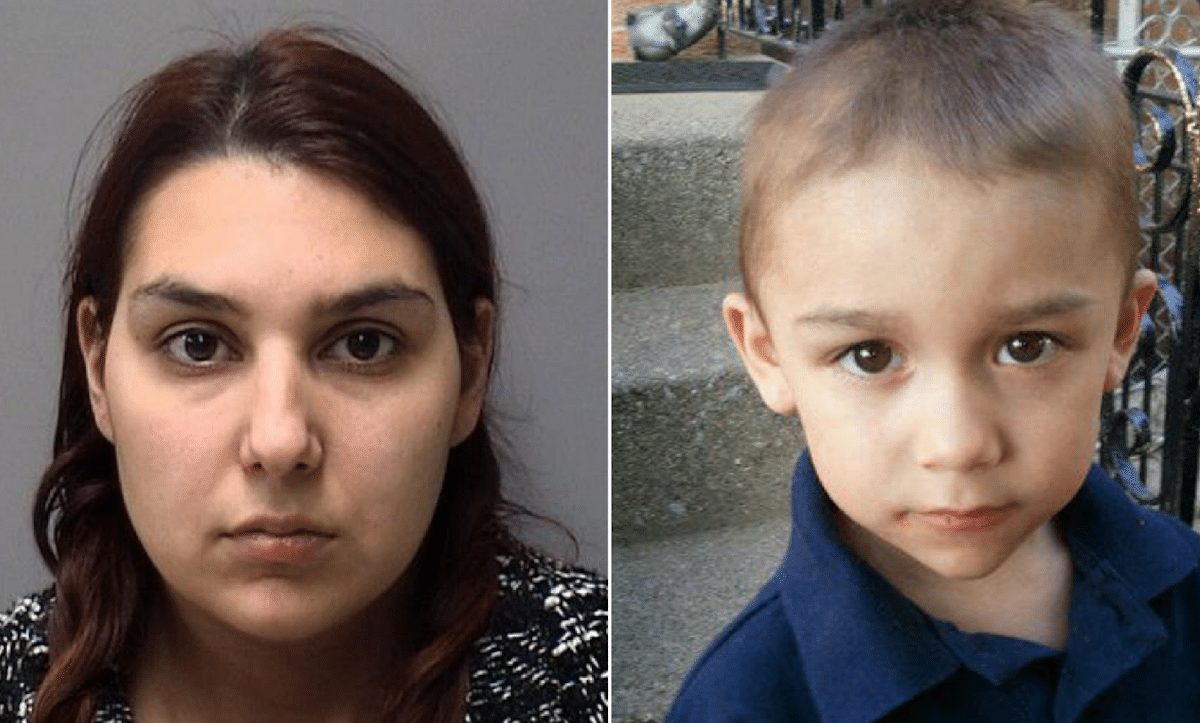 Crystal Valdez sentenced: An Illinois mother is sentenced to 35 years jail in the murder of her son, Christopher Valdez on his fourth birthday. How a system that was suppose to protect the boy failed him. 
An Illinois mother convicted of beating her son to death on his fourth birthday was sentenced to 35 years jail on Wednesday.  
The woman's sentencing follows Crystal Valdez, 35, being convicted last September of first-degree murder by a Cook County jury in the 2011 murder of her youngest son, Christopher. Her live-in boyfriend, Cesar Ruiz, was convicted in the boy's death in 2013 and was later sentenced to 75 years in prison. Valdez — who has been diagnosed with a low IQ and doesn't have problem-solving skills — had faced up 60 years in prison, the Chicago Tribune reported.
The child's murder led to many wondering how Christopher's death wasn't simply the result of two adults unable or perhaps unwilling to love and take care of a vulnerable young boy but rather a string of failures in the state's troubled child welfare system which should have removed the boy from harm's way.
Valdez's attorneys read letters in court from her three other children during the five-hour-plus hearing on Wednesday, detailing how they missed her and wanted their contact to be more than just Skype calls. But Valdez's brother and a judge were unmoved, with the brother calling his sister a 'monster'.
'You don't deserve the title of mother,' Joseph Valdez, who along with his wife found the boy's body, told his sister. 'You're a monster.'
Judge Stanley Sacks retorted there were 'two demons' in the case, referring to Valdez and Ruiz, both of whom accused each other for Christopher's death during separate trials.
'She didn't care about that boy at all,' Sacks said.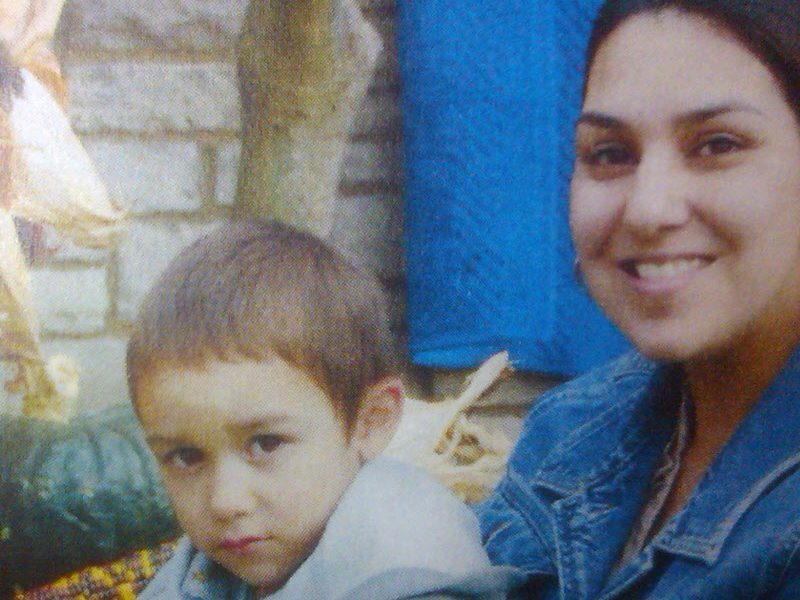 Crystal Valdez sentenced: Struggling with intellectual abilities let alone parenting.
A psychologist who testified on behalf of Valdez said she had a history of abusive relationships and couldn't read beyond a third-grade level. Valdez had also been diagnosed with an intellectual disability, court records show. Despite those limitations, Sacks did not allow Valdez's attorneys to call an expert to testify on her mental capacity during trial.
Sacks did allow Valdez to visit briefly with her three children separately after the hearing. Valdez's parents have custody of the children, two of whom attended Wednesday's hearing. Not clear was whether there had been any previous incidents involving Valdez's other three children and to what degree she had been able to take care for them, if at all?
'She did nothing wrong,' Valdez's father, Thomas, testified. 'She's innocent in my eyes.'
Thomas Valdez instead blamed Ruiz for the boy's 2011 death. But witnesses said during her trial that she admitted to hitting the boy months before his death, which prosecutors claimed she actively tried to cover up.
Of note, the Tribune reported the jury hearing no evidence about Valdez's exact role in the boy's beating.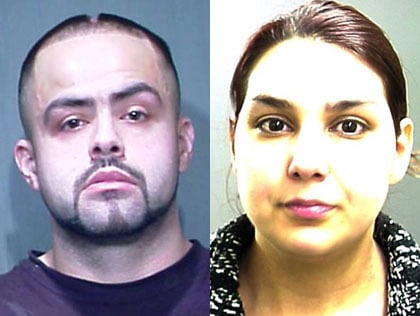 Cesar Ruiz and Crystal Valdez: the missed opportunities of a flawed system. 
Throughout the trial, witnesses testified about red-flags leading up to Christopher's death. At a baby shower, family members noticed Christopher had a black eye that had crudely been covered with makeup. A neighbor said she had seen Valdez, a mother of four, slap the boy's face.
On Thanksgiving 2011, the day before the boy was found dead, Valdez lifted up Christopher's shirt to show his torso covered in bruises, according to testimony.
An incident that previous summer sent Christopher to the hospital with an enormous bump on his head and bruises all over his body. Valdez insisted to a nurse those were mosquito bites.
After that incident, less than five months before Christopher's death, Valdez admitted to a police detective that she had hit the boy. She was convicted of misdemeanor domestic battery that fall.
Despite the domestic battery conviction, child welfare officials found allegations of abuse against the boy to be 'unfounded' with Valdez avoided jail and at the very least the boy removed from Valdez and her boyfriend's care. Valdez's son was allowed to continue living with her, only to be found dead a month later.
'This year would have been his 11th birthday,' said Katrine Valdez, the convicted mother's sister-in-law. 'They say time heals. I can say that is not true.'