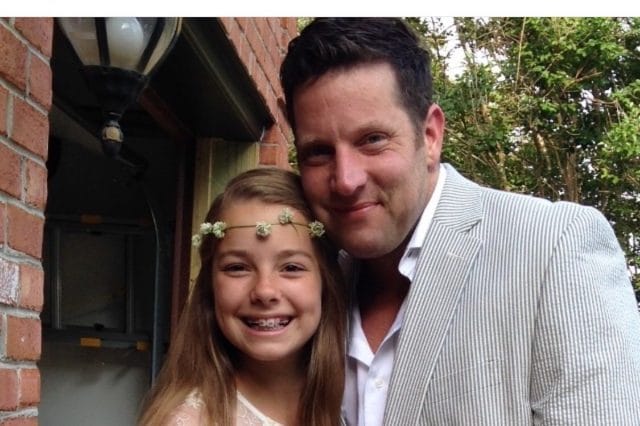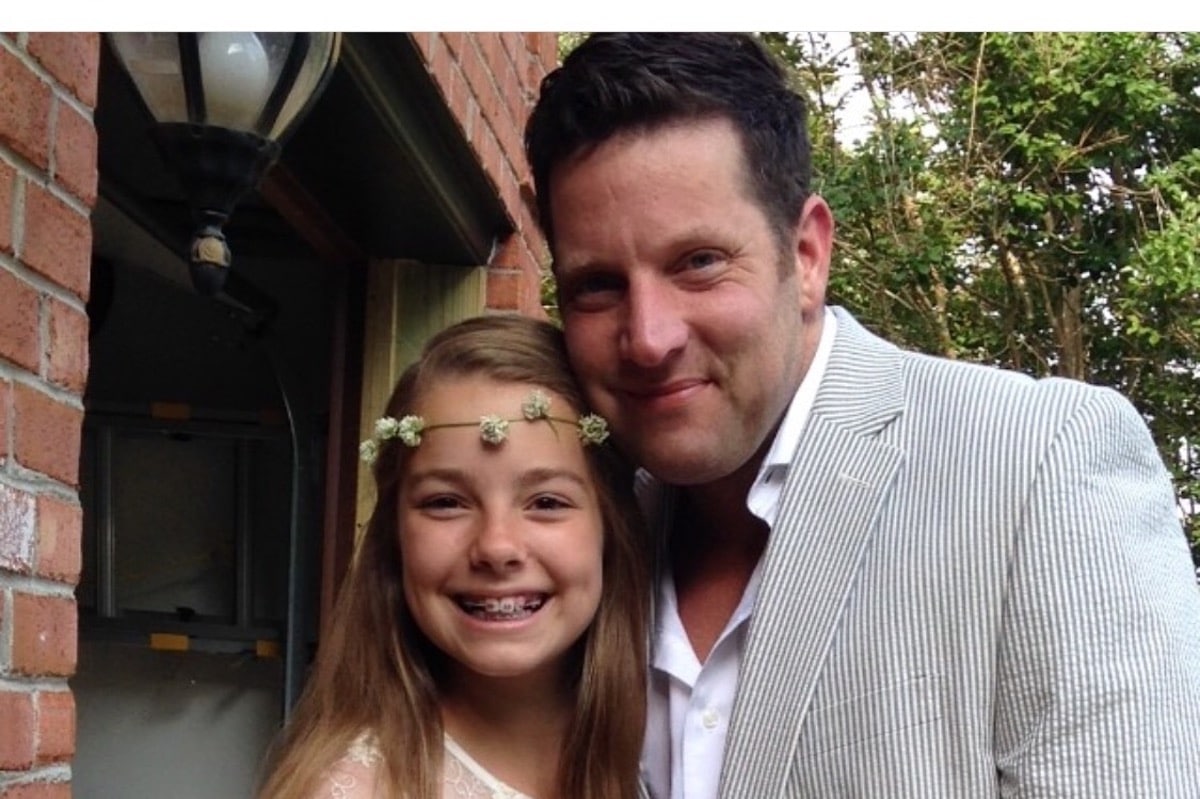 Belle Meade hatchet attack: What led to Domenic Micheli a former Nashville, 'The Balance Training' center, employee fatally using a hatchet on his former boss, Joel Paavola? 
A Nashville, Tennessee employee remains at large after using a hatchet and another 'culling' instrument to kill his former boss, who was leading a workout routine at his fitness center, early Monday morning. 
Nashville police tweeted their intent of charging 36-year-old Domenic Micheli with murder.
WSMV reported 46-year-old Joel Paavola helping clients with a workout Monday morning, circa 7am, when Micheli using a hatchet and another bladed instrument killed the owner/manager at 'The Balance Training' center, located at a shopping center in the Belle Meade community. The murder follows Paavola having fired Micheli 14 months ago from the health/fitness center/ 
Police spokesman Don Aaron announced the other weapon used during the attack was either a second hatchet or a large knife. Upon striking Paavola multiple times, police told of the ex worker fleeing the scene. 
'Micheli brutally, savagely attacked Paavola at the front of the business,' Aaron said.
Despite Paavola being rushed to Vanderbilt University Medical Center, the work manager was pronounced dead.
Police issued a statement saying Micheli fleeing in an older model small silver Toyota Prius or Yaris.
Domenic Micheli was fired from The Balance Training about 14 months ago. Police say he still has the two hatchets he used to murder his former employer Joe Paavola. Call police if you see him. @NC5 pic.twitter.com/JEiVWFohvK

— Sarah McCarthy NC5 (@SMcCarthyNC5) June 4, 2018
BREAKING: Domenic Micheli, 36, being sought in relation to this morning's fatal attack on a male employee of Balance Fitness, 5133 Harding Pike. A hatchet was reportedly used. See Micheli? Please call 615-862-8600 immediately. pic.twitter.com/vZLyUIof9o

— Metro Nashville PD (@MNPDNashville) June 4, 2018
Domenic Micheli: A history of being mentally unhinged
Paavola's murder follows 'The Secret Service,' arresting Micheli in April for driving his car to a checkpoint near the White House and refusing directives to move. The incident led to Micheli being ordered by a U.S. District Court to undergo a mental competency test. 
It remained unclear whether Micheli was fired after the White House incident or prior, leading to him seeking redress at the government center. 
Micheli is also known to have been in Oregon in August 2017, police said.
Paavola, who owned and managed the business, was remembered as a fitness guru who gave speeches about healthy lifestyle choices.
Nashville restaurateur Randy Rayburn told The Tennessean that he worked out with Paavola for a few years at another gym and was heartbroken about his death.
'I went through boot camp twice with Joel,' Rayburn said. 'Joel was one of the most enthusiastic and well-rounded people I've ever known in my life. He was just a wonderful father and human being.'
Domenic Micheli cryptic Facebook warning days ahead of attack:
But there may have been clues that an attack was imminent given a cryptic Facebook post on Domenic Micheli's Facebook wall over the weekend where he referred to himself as the 'Sun of God.' 
A post from June 2 reads:
"I've sensed there has been some
Confusion about things recently
Amongst the people.
Some people, even the strong faithful
Have indeed waivered (sic) in their belief of
Me as being the Sun of God
And their leader.
They say, this is a fine mess he has made'.
Of note, one friend of Micheli's perhaps sensing something was imminent pleaded with the man to reach out to him.
Wrote Mary Micheli: 'Tony Miles needs to talk to you. – IT'S IMPORTANT!!! – I have his phone numbers if you need them,'
While Mark Mulry posted, 'Call me bud, ASAP'. 
Of note, WSMV reported Paavola firing Micheli 14 months ago. Friends of Paavola told the media outlet that Micheli showed signs of paranoia and would post long rants on Facebook. It is thought Paavola was disconcerted by the employee's mental state of mind.
In the aftermath of a GoFundme fundraiser for the married father of five had raised just on $62.8K of a $75K goal, late Monday evening, EST.
Just in: Domenic Micheli, the man accused of hacking his former boss to death this morning in Belle Meade was ordered by a U.S. District Court to undergo a mental competency test after he was arrested in a restricted area at the White House in April. @FOXNashville pic.twitter.com/lwhV6o9chk

— Alex Apple (@AlexApple_) June 4, 2018
@MNPDNashville just gave an update at the scene of a hatchet attack near Belle Meade. Suspect still on the loose. Joel Paavola owner and operated the gym, his alleged killer – Domenic Micheli was a fired employee. @WSMV pic.twitter.com/grAl3s59hk

— Edward Burch (@EdwardBurch) June 4, 2018