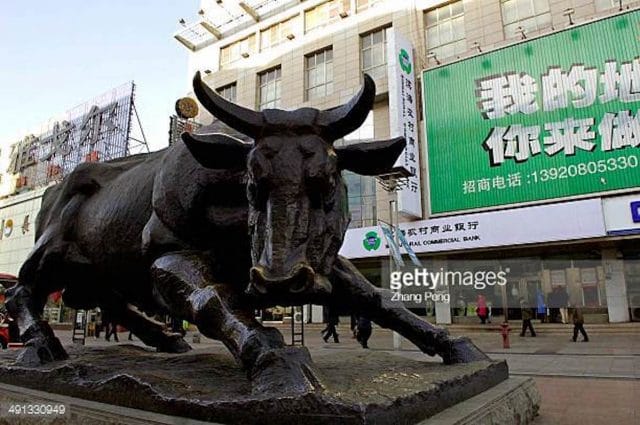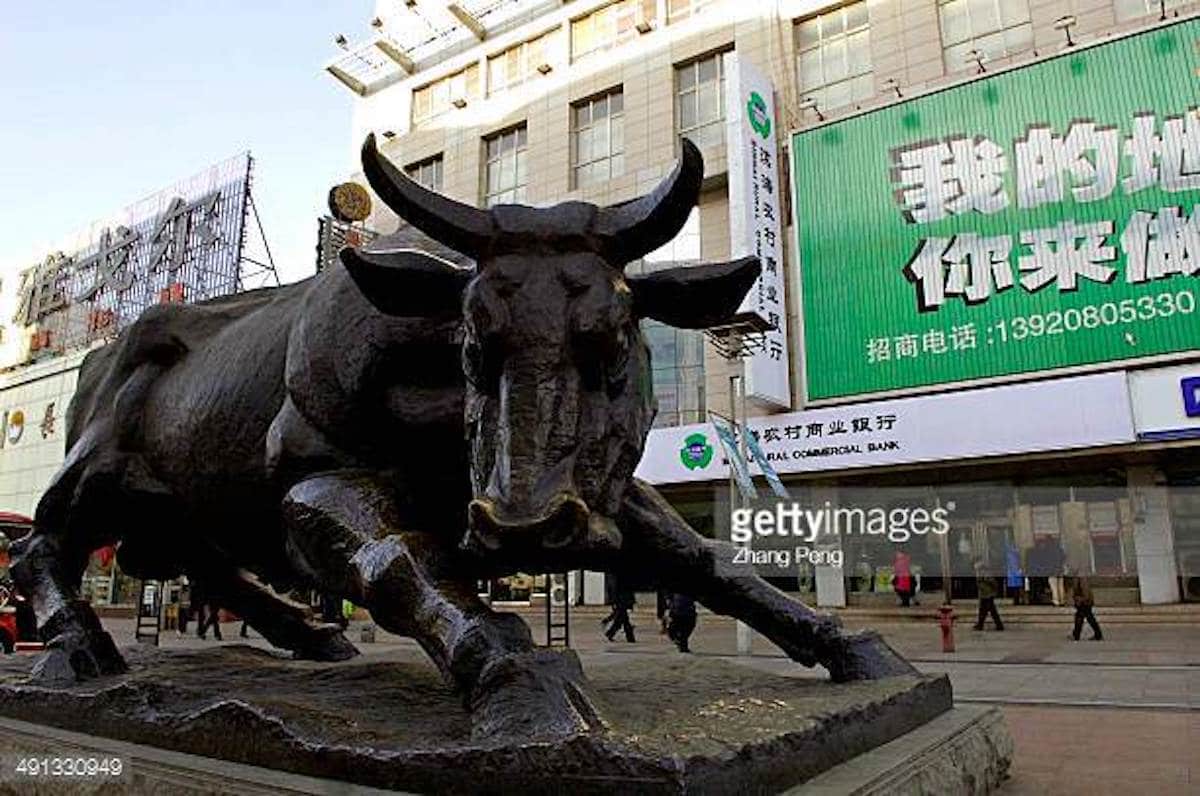 What led to Yin Jinbao Tianjin Rural Commercial Bank suicide death? A banking chairman slits his wrists as the financier came under increasing Chinese government scrutiny. 
Curiosity has been piqued with the announcement of the recent suicide death of a banking chief of one of China's largest, formidable financial institutions.
Found dead over the weekend at the man's office was Tianjin Rural Commercial Bank Chairman Yin Jinbao in the north of China. Official state media announced the man's body discovered Saturday afternoon with both of his wrists slit.
The 54 year old banker's death according to abcnews comes off the back of a string of deaths among government and ruling Communist Party officials.
Chinese media noted Yin also serving as head of the bank's ruling Communist Party committee, giving him quasi-government official status.
Perhaps non coincidentally, Yin's bank was under inspection, with the banker under pressure over major losses and scandals at another bank in Tianjin, Binhai Rural, where he served as chairman until last year.
Former and current banking concerns that 

Yin Jinbao exhibiting cracks:
Of disconcert, Binhai's recent financial reports pointed to an ailing performance last year. Total assets stood at 158.2 billion yuan as of the end of 2017, for year-on-year growth of 10.21%, while net profits saw negative growth, with return on assets falling to 0.33% from 0.64%.
Chinabankingnews reported the entity's operating revenues falling to 2.122 billion yuan from 3.95 billion yuan, while net profits fell to 500 million yuan from 860 million yuan, for declines of 46.34% and 41.78% respectively.
Looking at nonrecurring losses, the bank's non-business expenditures surged nearly 90-fold, while net profits minus nonrecurring losses still saw a decline of 27.75%.
Yin Jinbao's new role at Tianjin Rural also saw the financial institution underperforming. 
According to its latest quarterly report, the bank had 305 billion yuan (US$47.7 billion) in assets at the end of March.
Last year, its revenues were 7.1 billion yuan, down by 9.3 per cent from 2016, according to its annual report.
But the bank's net profit rose 22 per cent annually to 2.4 billion yuan in 2017 thanks to cost-cutting efforts.
Chinese executive suicides on the rise as they are held to high expectations amidst recent financial calamity: 
Other officials who have died or killed themselves recently include a deputy secretary of the Beijing city government who reportedly suffered from depression.
Middle and upper-level Chinese officials are often under intense pressure to boost revenue and economic growth amid local government debt.
Yin's last public appearance before his death was reported at the end of March, when he visited a village bank in Wuqing district of northwestern Tianjin.
The death came at a time when there are growing signs of financial stress in the Chinese port city.
Tianjin, once a poster child of rapid growth, reported the lowest economic growth rate in China for the first quarter of 2018 at 1.9 per cent.
Meanwhile, President and party head Xi Jinping continues to pursue a campaign against waste and corruption that has seen well over a million officials punished over the past five years. Such penalties often come only after a lengthy and highly invasive investigation that can include being detained for lengthy periods without contact with family or legal counsel.
Depression and other psychiatric problems often go undiagnosed and untreated in China.