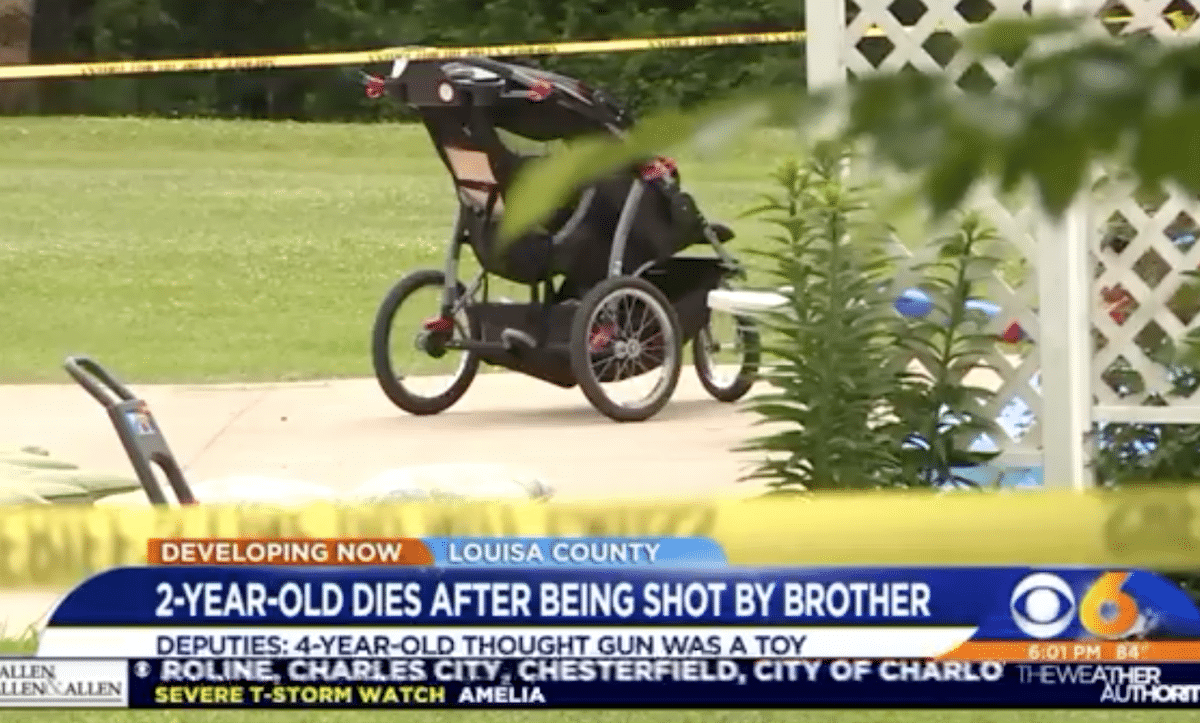 Two year old Louisa, Virginia boy, Tyson Aponte is shot dead by his four year old brother after believing a loaded gun was a toy. No arrests made. 
A four year old Louisa, Virginia boy has accidentally shot dead his two year old brother after believing a gun he had come across was a toy.
Killed was 2 year old boy Tyson Aponte after the boy was fatally shot in the chest by his older brother after believing the firearm was a toy, the Louisa County Sheriff's Office said.
The children's mother was at the home when the shooting occurred, according to WTVR-TV just before 10.45am Tuesday morning. 
Despite responding paramedics frantic attempts to perform CPR on the fallen boy, the toddler was declared dead after being airlifted to a local hospital.
'It's horrible, it's devastating. You come into a scene like this and you see all the carnage. You see everything," said Maj. Donnie Lowe, WVIR reported.
Neighbors told of the family being a good Christian family who provided for their children:
Authorities warned the public about the dangers of leaving firearms in the home.
'It's of paramount importance to make sure your guns are secured and out of the reach of children and everything,' Maj. Donald A. Lowe from the sheriff's office said.
'At least have them unloaded or a safety lock on them, whatever you have to do to keep them from being discharged accidentally.'
First responders were not able to save the little boy's life when they arrived.
Not yet understood is how the four year old brother came to acquire the 'loaded' gun that he accidentally shot his younger brother to death with.
Neighbor Linda Eddy who has known the family for more than ten years described the brother's parents as good Christians who provided for the toddler and two older brothers while not being able to reconcile how a loaded pistol came to be lying around the family home.
Offered Eddy, 'They're good people, and take care of their children and make sure they have everything they need'. 
It was not clear if any criminal charges would be filed in the case.
More than 1,000 children are treated in the U.S. each year for accidental gunshot wounds, according to a study published in the journal Pediatrics last year noted sacbee. Another 4,500 are also treated for assaults, suicides, homicides and other shooting-related causes, and about 1,300 children die from those injuries, the study said.