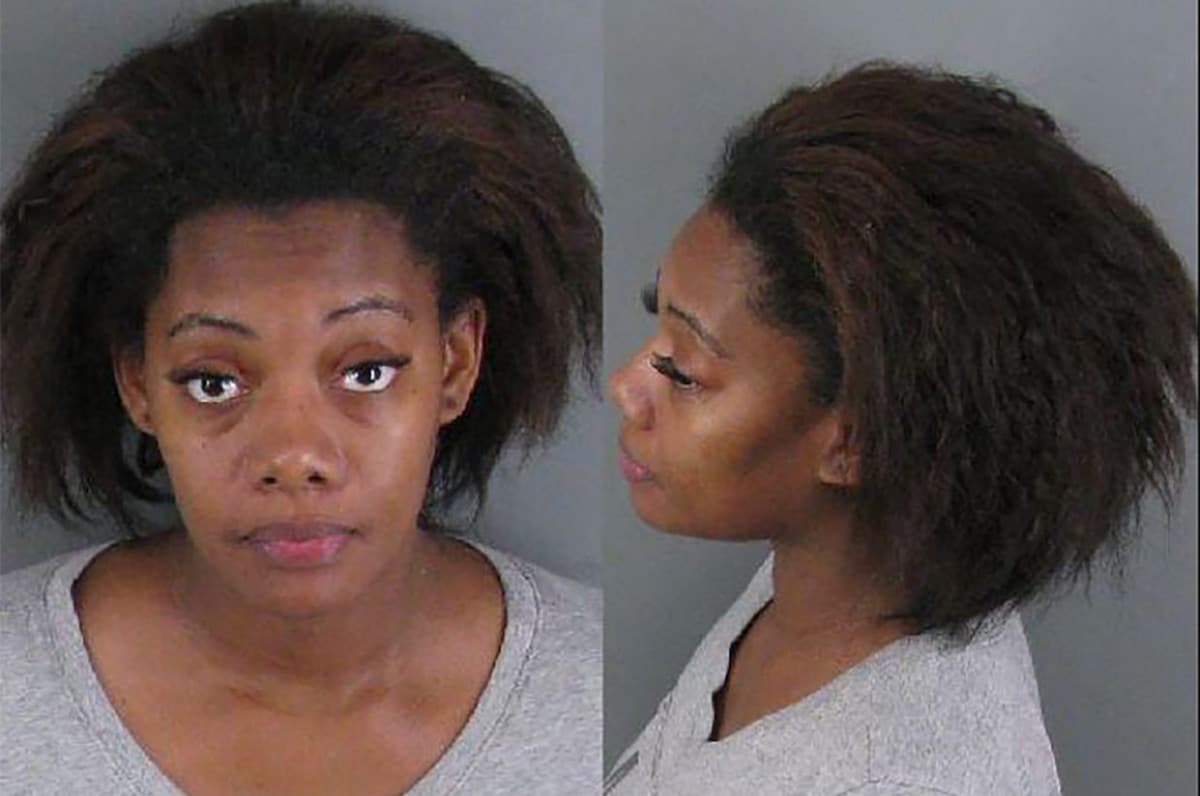 Tyeisha Streater a Gastonia, North Carolina mother is arrested after her three young children are found outside the home drunk and in various states of disrepair. 
A North Carolina mother has been arrested after cops discovered the woman's three children drunk after having consumed vodka after leaving the infants alone for at least seven hours.
Booked with misdemeanor child abuse was 26 year old woman, Tyeisha Coneisha Streater. The mother according to a Gastonia Police press release was also charged with contributing to the delinquency of a minor.
The Gaston Gazette reported the ages of the three children as being 4,5 and 7. Notice of a potential 'overdose' came circa 8.30pm, Monday evening when emergency workers were called to the scene.
According to arrest warrants, officers found all three children outside the Gastonia apartment Monday exhibiting signs of being inebriated. The oldest child had defecated outside and simulated a sex act on her brother. Investigators say the 7-year-old also wandered into traffic and tried to stop cars.
Assistant District Attorney Megan Rhoden said the girl had been exhibiting 'very erratic behavior,' including trying to get into a laundromat, to break glass to get a fire extinguisher and to eat food off the floor. 
Tyeisha Streater told cops her children were asleep when she went to a laundromat with her 8-month-old child and that the empty alcohol bottles police found had been filled with water. While admitted leaving her children at home alone was wrong, the mother insisted she was 'only' gone for about 90 minutes, WCNC reported.
Not clear is how the children 'got the idea' to drink vodka and other possible lapses in parenting and child neglect.
Streater remains jailed on a $25,000 bond despite efforts to have the amount decreased so she could return to work. Online records don't say if she has an attorney.
The children are now in care of Streater's grandmother.
Police say Tyeisha Streater's 4,5, & 6 year old children found drunk & home alone for 7 hours. They were hospitalized for alcohol consumption. Streater says the vodka bottle were filled with water. We talked to a man who stepped in to help the children. At 5 on @wsoctv pic.twitter.com/nwH2Dim2Jn

— Ken (@kenlemonWSOC9) May 1, 2018
Tyeisha Streater, a Gastonia mom, arrested after police say her children ages 4, 5 and 7, were found drinking vodka and one of them was performing an act sexual in nature on a sibling pic.twitter.com/ZGeFKPrgQa

— Robin Kanady (@RobinFox46) May 1, 2018