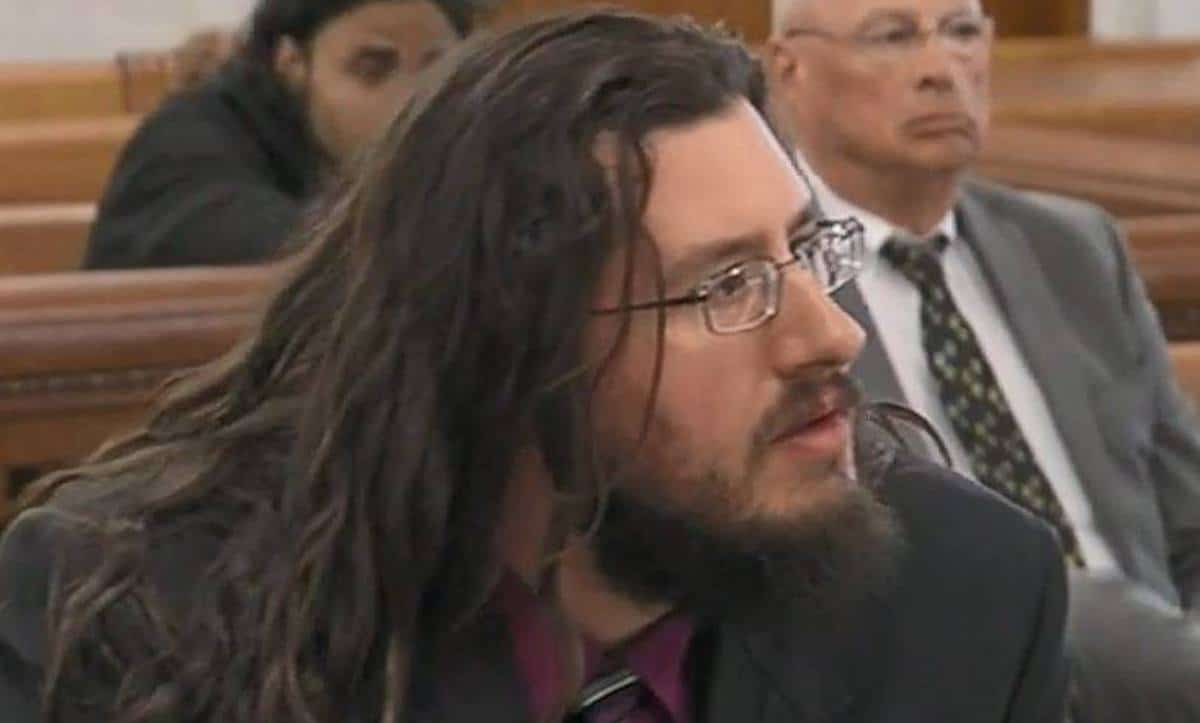 Michael Rotondo eviction: Camilus deadbeat son blames child custody case as reason why he is forced to mooch off parents.
In an exclusive, Michael Rotondo the deadbeat millennial 30 year old son who refused to move out of his parent's Camilus, NY home has confided that he can't move out on account of his own problems with his own toddler son.
Following NY State Supreme Court Judge Donald Greenwood decision Tuesday morning to side with Rotondo's parents who had repeatedly sought that their adult son for once and for all move out, Rotondo in an exclusive with the dailymail confessed being unable to get a job on account of his ongoing dilemmas after having lost custody of his infant son. (But can you guess why?).
While declining to say how old his son is, Rotondo conceded losing custody of the boy last September and has since been locked in courtroom antics to try to get the boy back.
Since losing custody of the infant, the son has now taken up being full time with his mother. A state of affais Rotondo is committed in changing, 
Of note the son's birth came during a brief interlude when Rotondo actually did live outside the family home, while telling never having been married to or been in a relationship with the child's mother.
30-year-old Michael Rotondo is being evicted by his own parents. pic.twitter.com/74zr5YKebH

— Formerly Brightly5 (@Brightly50) May 22, 2018
Michael Rotondo eviction: 'I need to remain being a poor person.'
According to Rotondo, his reticence to move out of his parent's home stems from the ongoing legal costs attached to fighting for custody, noting that as a 'poor person', Rotondo is waived having to come up with prohibitive court fees.
Easier said than done. Matters only became further complicated when Rotondo's own parents, Mark and Christina soon after insisted that Rotondo needed to get a job and health insurance (do you suppose?) if he planned on living with them.
Flustered, Rotondo explained how he had no option but to refuse as he was 'committed' to 'getting' his son back.
Rotondo's parents went so far as to even offer to pay for their 30 year old son's health insurance, with Rotondo explaining that he couldn't take that money because it would compromise getting the 'poor person' status.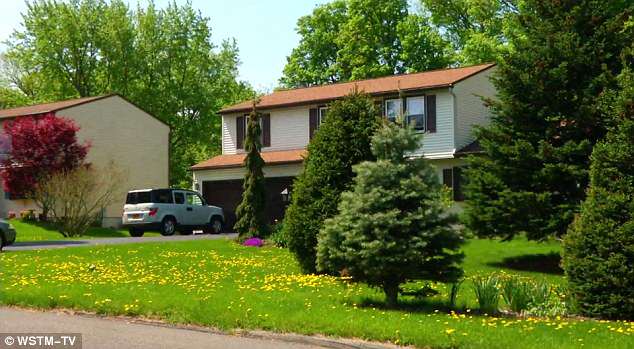 Michael Rotondo eviction: A work discrimination suit, ongoing child custody and other missed opportunities. 
Maters soon after continued to digress, with Rotondo explaining how his parents stopped providing food for him, along with cutting off his cellphone (don't you hate it when parents act like parents?). Aggravating matters, Rotondo told of no longer even being able to use the laundry machines at his paren's house anymore.
Rotondo's parents also went to court to try to get visitation of their grandchild. It was soon after that episode the son received one of five letters from his parents over the course of several months imploring the son to move out of home. Immediately. 
Naturally Rotondo refused to budge.  
That said, Rotondo wishing to dispense with the notion that he has been a dilettante all of his life said he hadn't always lived at home. He says about eight years ago he lived in an apartment for a year and a half. He says it was around that time that he became a father.
He eventually moved back in with his parents though when he lost his job. 
When asked where he was working at the time, Michael said he didn't 'want to disclose' his work history. 
The dailymail in its research told of discovering Rotondo at one point having work at a Best Buy, and that he is in the process of suing the company for discrimination. In that case, Rotondo claims he was unfairly fired when he said he couldn't work Saturdays since that is when he had visitation with his child. He is seeking nearly $340,000 in damages, pay and attorney's fees from the big box store. 
He said he went to college, but didn't finish his degree. He started off studying engineering at Onondaga Community College, but switched to business when he 'couldn't hack the math'. 
While declining to discuss in detail how he lost custody of his son (any guesses anyone?) Rotondo insists he makes for a 'great father' and that the court ruling which saw him lose custody was 'unreasonable'. Or was it? 
The judge in that case said he could see his son, but only in therapeutic environments. As part of any future meetings, the boy's mother has to approve.
Michael said he doesn't think his son is 'better off in any way' over the decision. 
Since been told he now has to move out of his parents home, Rotondo has conceded now planning to launch an appeal in a bid to continue staying at his parent's house. Nevermind the awkward fact that while Rotondo is demanding access to his own son, his very own parents are demanding exemption from further forced access to their own adult son. Which poses the interesting question, if Rotondo insists he makes a great father, does he in turn also make for a great son himself?
Deadbeat son sued by parents has one week to move out says court.
30 year 'deadbeat' son ordered to leave parent's Camillus home