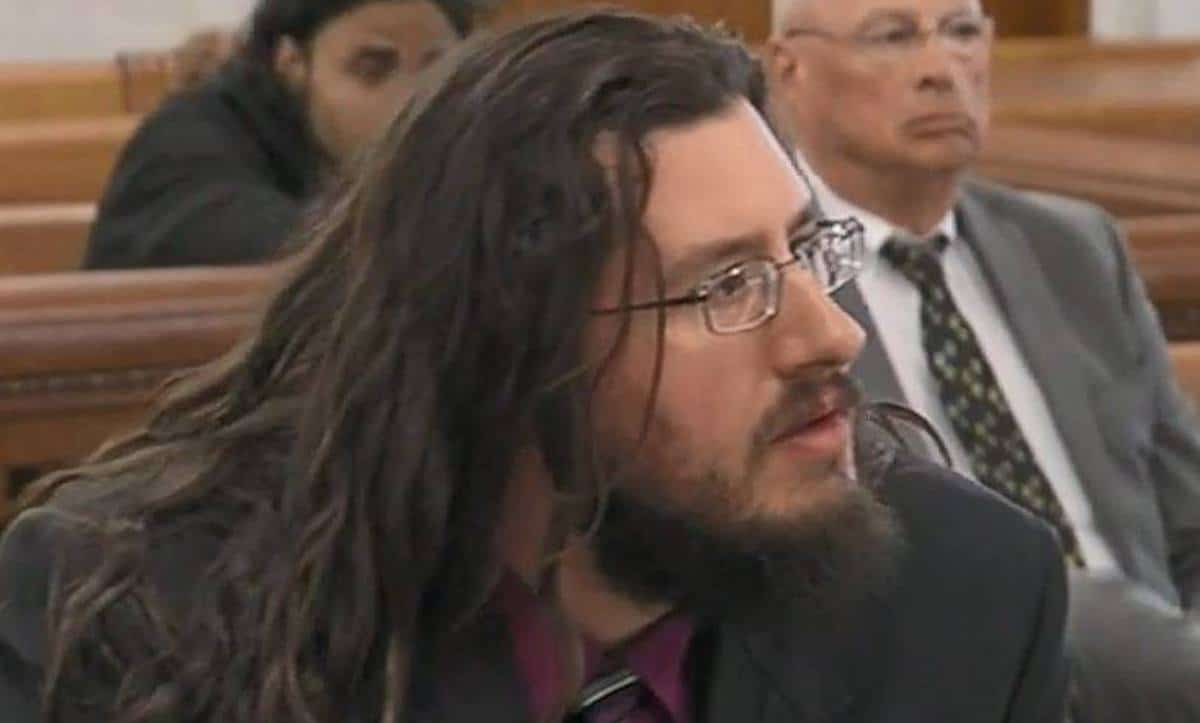 Michael Rotondo eviction order: A court has served a millennial son sued by his parents for refusing to move out of their Camilus, NY home, giving him a week to leave. But will he? 
Michael Rotondo, the unemployed millennial (an oxymoron) who has been sued by his parents after refusing to move out of their Camilus home has one week to move out or face physical eviction.
A filing motion served in upstate New York stipulates the 30 year old son has until noon, June 1, to pack his belongings and vacate his parent's home.
Rotondo has been crashing rent-free at his parents' for the past eight years — despite several eviction attempts by mom Christina and dad Mark.
The no-nonsense couple finally had it and sued the 30-year-old in order to force him to move out.
At a hearing Tuesday, Onondaga County Supreme Court Judge Donald Greenwood sided with the parents, telling the 'deadbeat' son it was (alas…) time to go.
But no so fast says Michael, who has been staving living life with day to day obligations (aka paying rent) who insists is too busy to have to get a full time job on account of fighting a motion to win custody rights over his eight year old son. The custody battle follows Rotondo losing custody to his son last September after the child's mother (can you guess why?) contested Rotondo having any custodial rights over the boy.
Prior to Thursday's order, Rotondo had demanded the courts give him at least three months to get 'his stuff in order' before agreeing to move out. Never mind the eight years worth of chances he had to already get his 'stuff worked out', since moving back in with his parents in 2010 after briefly moving out a few months before.
Greenwood's order Thursday grants the Onondaga County Sheriff's Department authority to remove Michael from the Weatheridge Drive premises if he doesn't comply.
The world is looking at you Michael Rotondo …
'I'm too busy to get a job' Deadbeat millennial insists he has right to mooch off parents.
30 year 'deadbeat' son ordered to leave parent's Camillus home