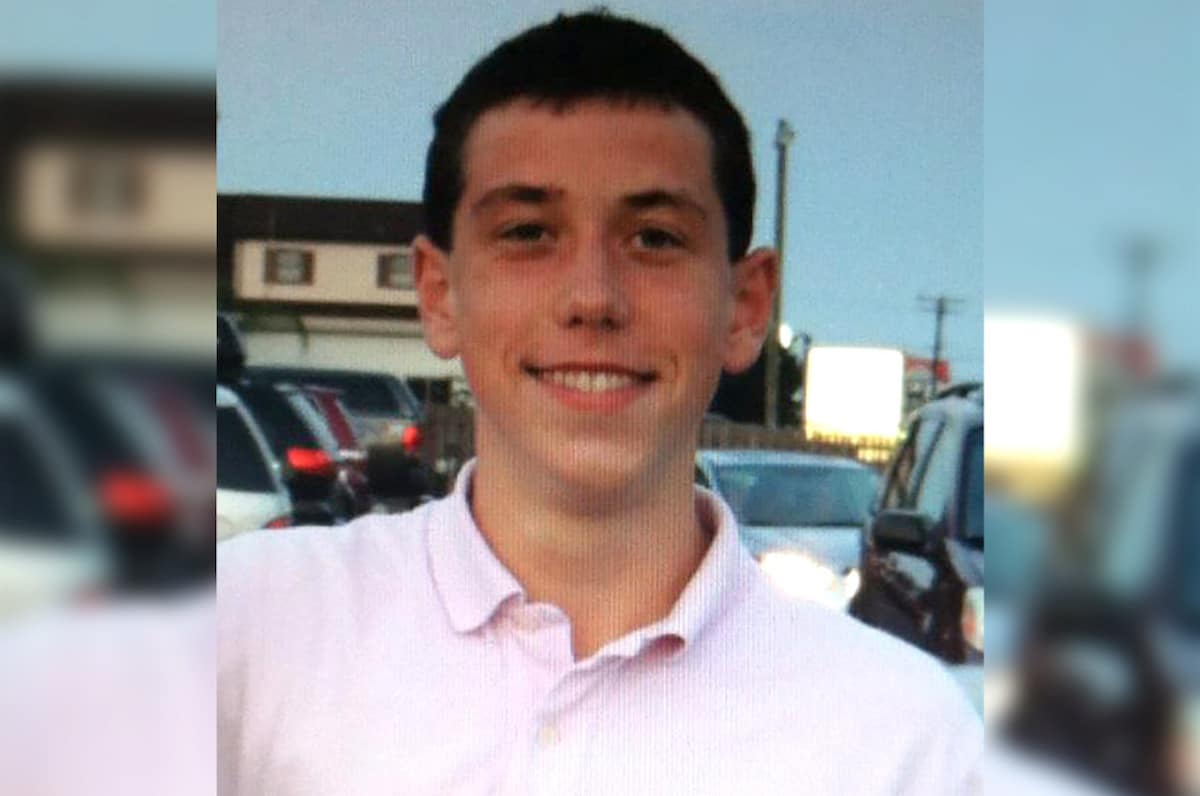 What led to Daniel Duignam a Temple University junior being fatally shot at his off campus apartment? Did Danny Duignam know his victim? No suspects or arrests. 
Daniel Duignam a 21 year old Temple University student has died after being fatally shot inside an off campus apartment with investigators finding 'signs of a struggle'.
Police told of the business junior being found shot in the chest, groin and forearm late Saturday inside his ransacked apartment at 17th and Diamond streets in North Philadelphia.
Police said there was no sign of forced entry at Danny Duignam's first-floor apartment with investigators saying the killing was not a random act.
Told Homicide Capt. Jack Ryan via the Philadelphia Inquirer, 'There was definitely signs of a struggle,'
Adding, 'The house was ransacked.'
Of note, police told of Duignam calling police from his apartment after the shooting, saying he couldn't breathe. He was later found shot several times by responding medics. A small fireproof safe was also found open inside the apartment, prompting police to believe robbery was the motive.
Temple University president Richard Englert said university police will increase patrols in the areas surrounding campus as police continue investigating the shooting.
'On behalf of everyone at Temple, I want to extend my deepest sympathies to Daniel's family and friends at this tragic time,' Englert said in a statement. 'They are in the thoughts and prayers of us all. The death of a member of Temple University's community takes an enormous emotional toll on all of us.'
Duignam, originally from Tatamy, Pennsylvania, was studying risk management and insurance at Temple, according to his LinkedIn profile. His grandfather, Luke Duignam, was once mayor of the borough about 55 miles north of Philadelphia, reported the Morning Call of Allentown.
'I am beyond heartbroken to let you know that one of our own has fallen to a senseless tragedy,' Borough of Tatamy Mayor Christopher Moren posted on Facebook. 'Dan was the grandson of former Luke Duignam. I cannot imagine their pain and sadness.'
@PhillyPolice investigate are searching for the man who murdered a @TempleUniv student in his off campus apartment on Diamond street. The university identified him as 21 year old Daniel Duignam. @6abc pic.twitter.com/UEbNZGUdRC

— Christie Ileto (@Christie_Ileto) May 6, 2018
Daniel Duignam shooting death second in less than a month.
Duignam's shooting was the second fatal shooting in the neighborhood in less than a month. In a previous shooting, two people were killed and another was wounded about a block away when a gunman opened fire on April 21, according to the Morning Call.
'I'm over it,' Natalie LePera said of the neighborhood, saying she now wants to move. 'I'm very over it.'
Another neighbor, Romona Scott, told NBC Philadelphia didn't see or hear anything out of the norm late Saturday.
Told Scott, 'There's a bunch of bars,'
Adding, 'They didn't break in. Whoever it was had to come in with him or he had to know him.'
As of Monday midday, police had yet to identify any suspects or make any arrests.
Investigators now think Duignam knew 'who was in the apartment with him' at the time and are reviewing nearby surveillance cameras in a bid to identify a suspect or multiple suspects. 
It is with great sadness and utter disbelief having lost a member of the Blue Eagle Basketball family at such a young age. Our thoughts and prayers go out to the Duignam family.#Degs #Alwayssmiling#blueeagleforever
Coach Arndt & Staff pic.twitter.com/7fYI3cimHj

— Nazareth Basketball (@NAZhoops) May 6, 2018