Leyi Huang Chinese student pleads guilty to 

conspiracy to defraud the United States after paying $3000 for an imposter to take her English language college entrance exams to get into top ivy league college. 
Leyi Huang a 21 year old Chinese student is set to be deported after pleading guilty to paying $3K to have an impostor take an English-language college entrance exam that helped her land a spot at a top American university.
Appearing at a Boston federal court on Monday, Huang following her guilty plea was sentenced to time served along with agreed to be deported immediately. The sentencing follows the woman pleading guilty to conspiracy to defraud the United States reported Reuters.
Huang had potentially faced up to five years in jail before U.S. District Judge Dennis Saylor agreed to sentence the woman to time already served.
Huang told authorities she paid $3,000 and mailed her Chinese passport to an address in Massachusetts to have Yue Wang, 25, take the Test of English as a Foreign Language (TOEFL) exam to help her get into Penn State University- Behrend.
Wang, a student at the Hult International Business School in Cambridge, also signed on to take the test for two other students as part of a similar scheme to help them get into Northeastern University and Arizona State University, collecting $7,000 in total..
The Boston Globe reported identified those two other students as 24-year-old Shikun Zhang and 21-year-old Xiaomeng Cheng.
The payoff comes after Huang previously failed the exam after taking it on her own. Following Wang taking the exam and passing in March 2016, the Chinese student was soon after accepted into the ivy league school in Erie, Pa., and handed a student visa. 
All four people were arrested on immigration-related charges in May of last year with the two other women – who were also issued student visas after being admitted into universities – receiving similar punishments.
Officials said Wang was arrested in November and is now set to be sentenced April 25.
A regard of Wang's LinkedIn profile, showed the 25 year old had been working for DoubleBridge, a small software developer and IT solutions provider, as a project manager for the past seven months since November of 2016. Her Linkedln profile told of her graduating from Hult in August of 2017.. Before going to Hult, Wang had worked in Shanghai for just over two years as an account coordinator for the MCI Group, an events company. She is originally from Sichuan, China, and went to Mianyang High School and studied at Shanghai Business School.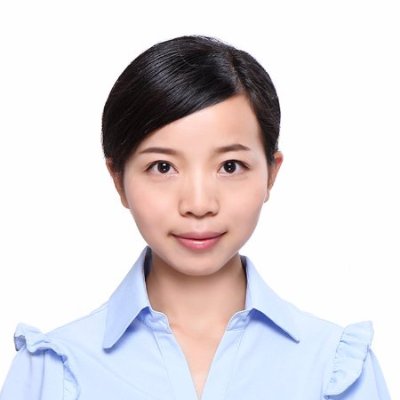 Leyi Huang Chinese student imposter scheme: Just the one that got caught? 
'Illegal schemes to circumvent the TOEFL exam jeopardize both academic integrity and our country's student visa program,' said William B. Weinreb, acting U.S. Attorney, following the arrests.
'The TOEFL exam ensures that international students have adequate English language skills to succeed in higher education programs in the United States. It also helps maintain the security of our borders and immigration system,' he added. 'By effectively purchasing passing scores, they violated the rules and regulations of the exam, taking spots at U.S. colleges and universities that could have gone to others.'
The fall-out comes as China has become increasingly affluent, as more Chinese students continue to enrolling in U.S. colleges and universities, attracted by the prospect of a prestigious American education and good jobs.
Huang's case is just part of growing fraud perpetuated highly organized rings of college-admission-exams imposters in the US.
Reported the Atlantic, 'In these schemes, brokers in China are using computer-enhanced photography to create nearly undetectable fake passports for schemes that allow imposters to take a range of tests—including the SAT, the GRE, and the TOEFL for students across the globe.'
In 2015, 15 Chinese nationals were indicted on charges of conspiring to defraud the nonprofit Educational Testing Service and the College Board by having impostors take the TOEFL, the Scholastic Aptitude Test (SAT), and the Graduate Record Examination (GRE). At least 30 — and reports suggested many more — Chinese nationals were accused of cheating last year at the University of Iowa through the use of essay writers and test takers.
Data from the Institute of International Education showed that the number of Chinese students studying in the U.S. in the 2016-2017 academic year was up 6.8 percent, to 350,755, the Institute of International Education reported in November.