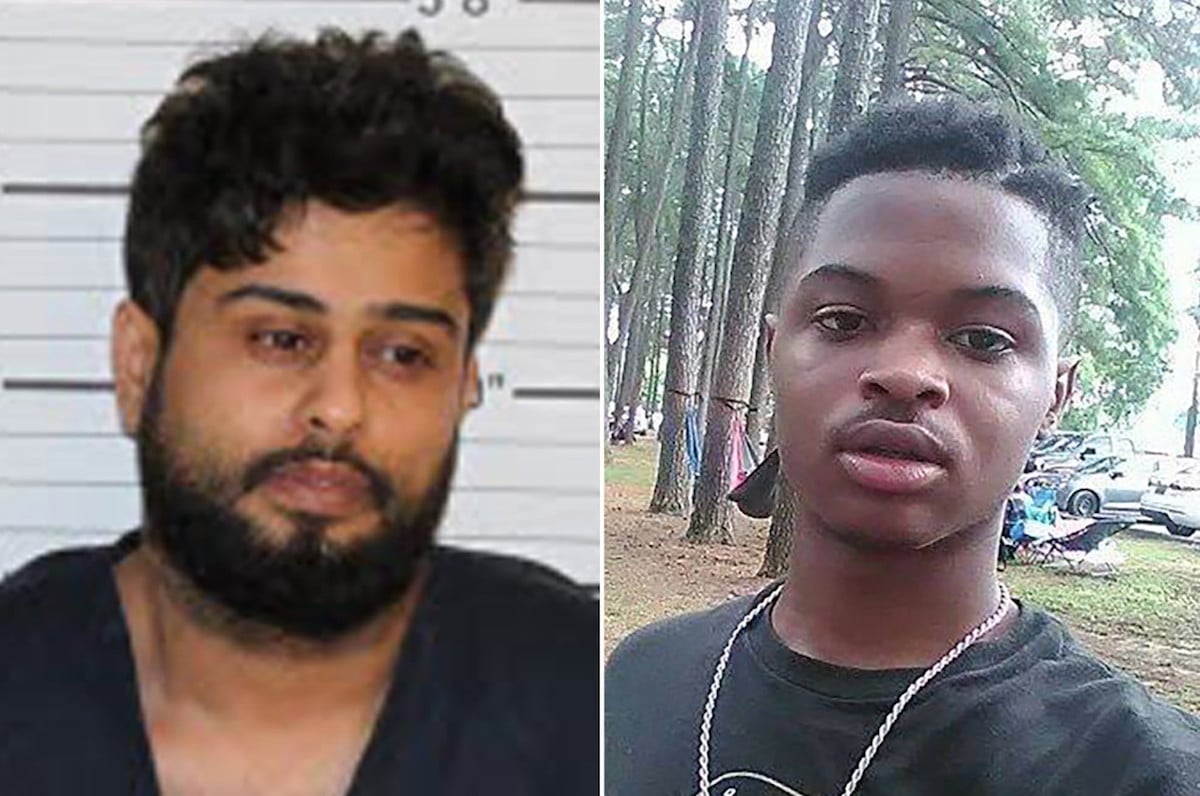 Anwar Ghazali, Memphis, convenience store clerk shoots black teen, Dorian Harris dead over can of beer. Declines to notify police after believing he may have shot assumed shoplifter.
Anwar Ghazali a 28 year old Memphis, Tennessee convenience store clerk was arrested over the weekend after allegedly shooting dead what he believed to be a suspected shoplifter earlier in the week.
Upon his arrest on Sunday, Memphis police charged the 'Top Stop Shop' clerk with first degree murder in the death of 17 year old teen, Dorian Harris.
The Commercial Appeal reported Harris' body being found near the store after Ghazali followed the teen outside after suspecting he had stolen a beer and firing several rounds in the direction of the boy. 
At the time, Ghazali assumed he had hit the assumed shoplifter without bothering to report the episode. Yet to be necessarily understood was whether the shooting was predicated on the assumed shoplifter's race.
Police say the 'shooting incident' occurred Thursday night at the intersection of Springdale and Howell in Hyde Park. 
Upon 'chasing' the suspected thief and shooting at him, Ghazali is alleged to have walked back into the store and saying, 'I think I shot him'. 
A report via wreg told of Harris having been shot from behind.
It was only after the teen's 'discarded' body was found beside a home near the store Saturday afternoon that police were notified.
A North Memphis woman in shock after a 17-year-old boy was found in the back of her home.

Police say he was shot by a store clerk who accused him of stealing beer on Thursday night. His body, found yesterday.

Clerk now charged with murder. pic.twitter.com/WHOMI2JGtj

— Tony Atkins (@TonyAtkinsFOX13) April 1, 2018
Dorian Harris shot Mephis teen known to store owner who did odd jobs at convenience shop. 
Told police spokesman Louis Brownlee via Fox13 Memphis, 'The victim/suspect stole a beer and goes out of the store,'
'The suspect tries to stop him. Shoots at him. Hits him once. He doesn't officially know that he hit him. Yesterday, a female comes home, sees a person lying next to the home. Calls police.'
Adding, 'We don't want people to steal from businesses. We also don't want people hunting suspects down and shooting them. If he's not giving direct, imminent danger to you, leave it be. Call the cops. Let us figure it out.'
Told home owner, Sarah Patton, whose home Harris' body was found close by, 'He didn't have to kill him, you know?'
Patton said she heard the shot, but didn't see either Ghazali or Harris, so initially thought nothing of it.
She said she didn't realize the teen's body was near her house until authorities told her.
Offered Harris' grandmother Effie Fitch via WMCAction News5, 'If he had said something, Dorian's life could've been saved. You don't shoot nobody Thursday and here it is Saturday and you ain't said nothing about it'. 
Of note, family members said that Harris often stopped by the store where he did odd jobs for the store owner.
Ghazali was being held in the Shelby County Jail. It wasn't immediately known whether he has an attorney. The store clerk was scheduled to appear in court Monday, April 2 at 9 a.m.